Hackley School Fire - August 4, 2007
TARRYTOWN, NY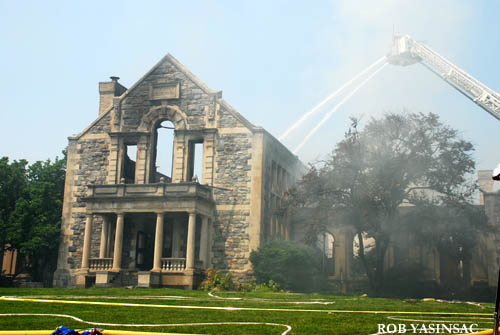 Photographs taken August 4, 2007.
Fire believed to have been caused by a lighting strike on the morning of August 4 destroyed the Goodhue Memorial Hall (Library) on the Hackley School's Tarrytown hilltop site. Goodhue Hall, built 1902-03, was completely gutted by the blaze. The firm of Wheelwright and Haven, a distinguished firm from Boston, MA, designed the early buildings on the Tarrytown campus in what could be called Tudor Renaissance style.
Source Article: "Lightning strike sparks fire at Tarrytown's Hackley School, destroys library" - The Journal News, August 4, 2007, by Rebecca Baker.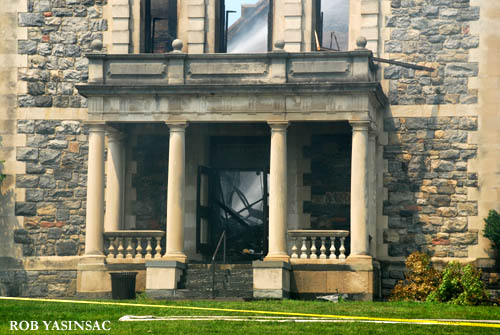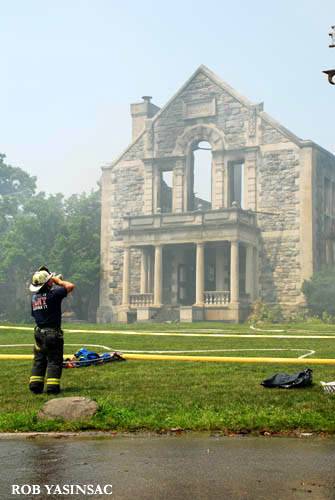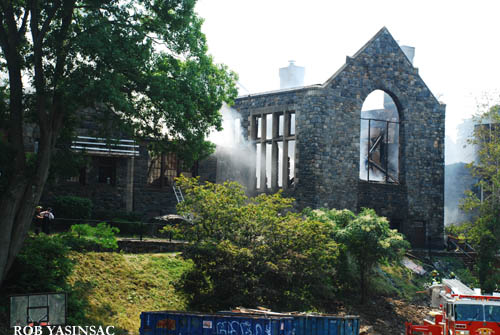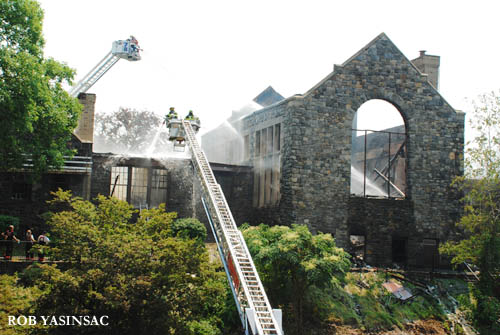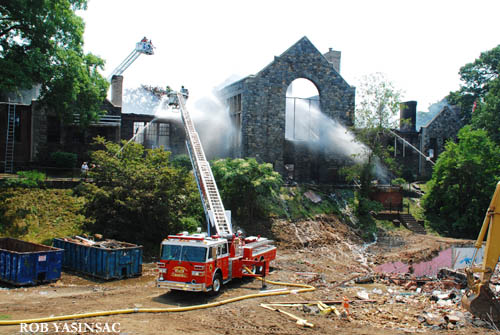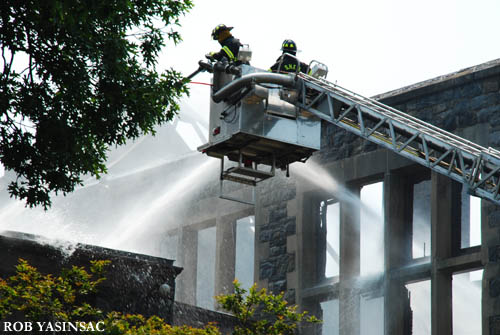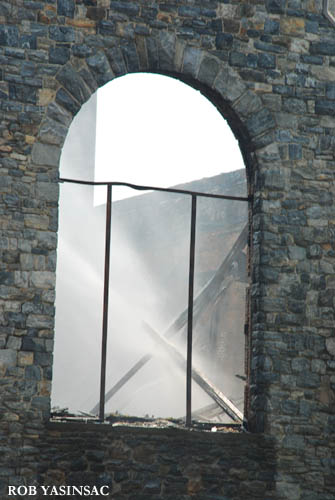 ---

Yaz' Hudson Valley Ruins and Abandoned Buildings, etc.
---
This page copyright © 2007 by Robert J. Yasinsac.
Reproduction of these photos without the permission of Robert Yasinsac is prohibited.