The Pines
SOUTH FALLSBURG, NY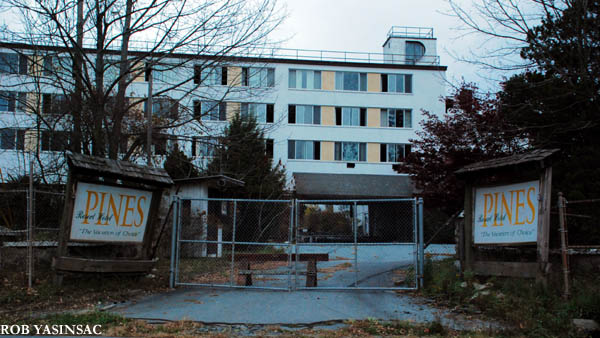 October 2008.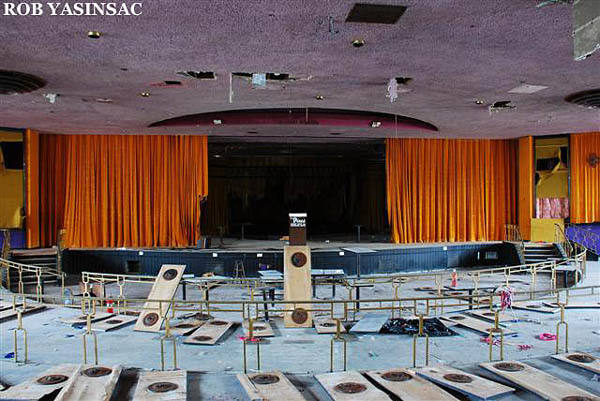 October 2009, as are all other photos, unless otherwise noted.
Here at last I finally turn my attention to this Borscht Belt ruin. The architecture isn't much to brag about but the Pines is of general interest to people who just want to see large complexes of buildings that have been totally wrecked, and left abandoned by owners who don't seem to care what goes on inside, or to what conditions the buildings decay. This resort closed in 1998, and in the last five or six years or so, has become one of the quite popular abandoned-building destinations in the northeast US. Although fire and demolition have claimed a few buildings at the Pines, the main structures cling on for now. Other abandoned hotels nearby have recently burned down entirely (the Heiden) or have been completely demolished (the Concord), but a handful of hotels such as Grossinger's are still abandoned. Many of the other old hotels, camps and bungalow colonies are now summer retreats for Orthodox Jewish communities.

For a little more information about the Pines, I recommend visiting this website.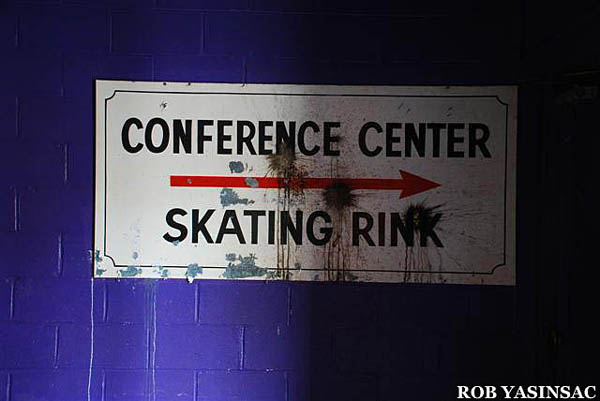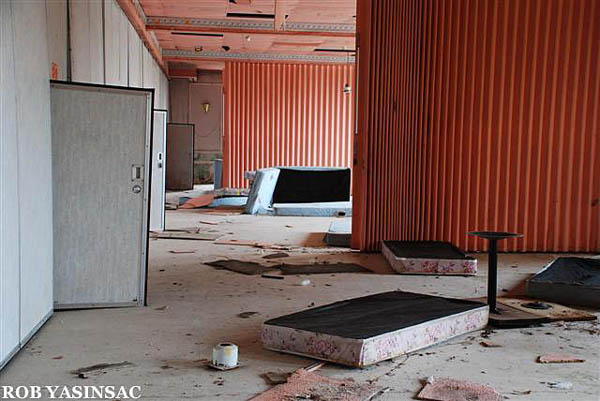 Conference Center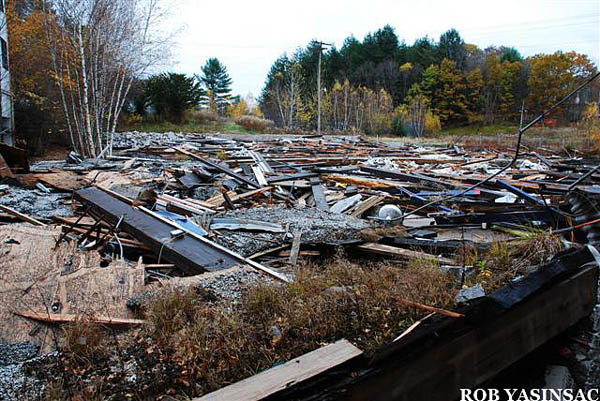 Skating rink, I presume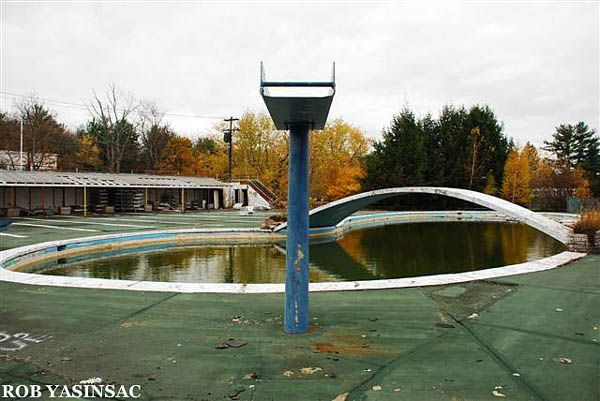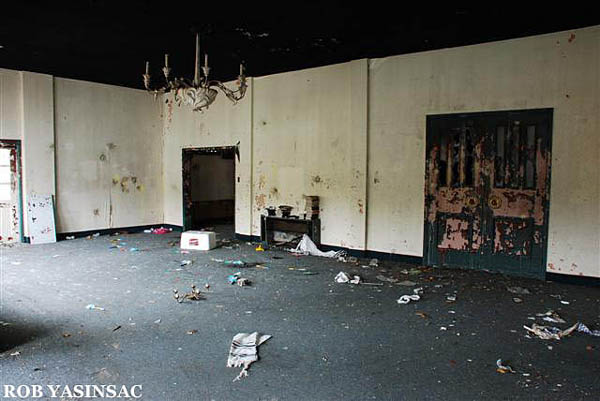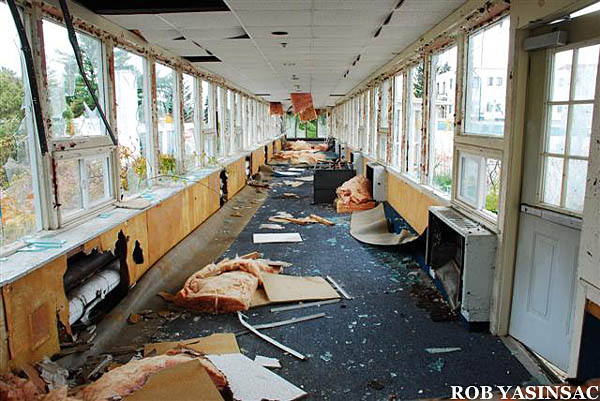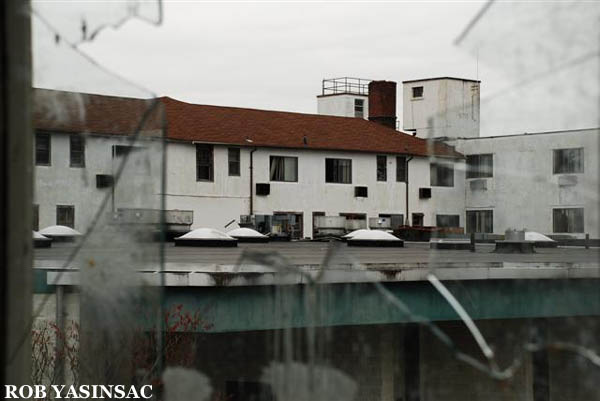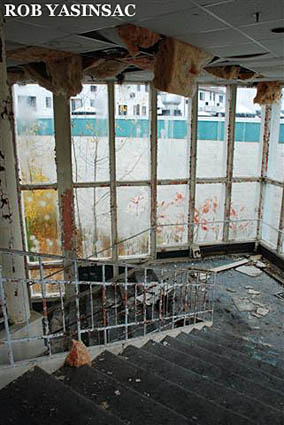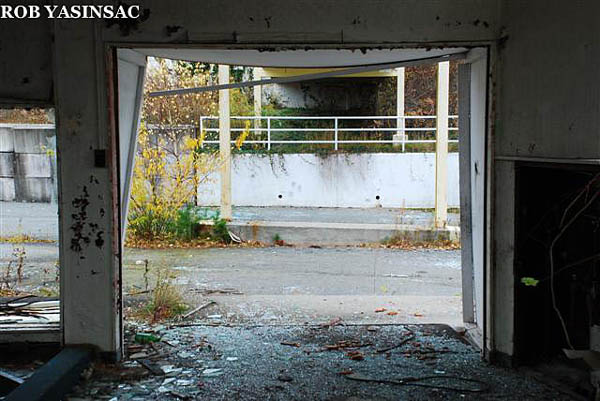 More Pines Photos - Page 2


---

Yaz' Hudson Valley Ruins and Abandoned Buildings, etc.
---
This page copyright © 2009 by Robert J. Yasinsac.
Reproduction of these photos without the permission of Robert Yasinsac is prohibited.