Starlite Coach Diner
GREENBURGH, NY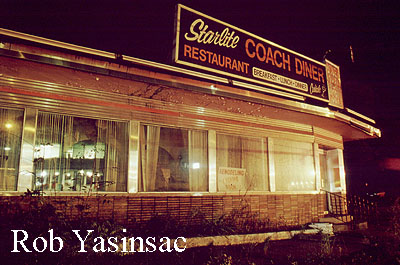 September, 2003
Sitting forlorn and vacant across the Route 119 from the El Dorado, one of Westchester's most popular diners, is the Starlite Coach Diner. It hasn't served patrons since the mid-late 1990s, yet the sign in the window has since read "Remodeling Opening Soon." My friends claim the distinction of eating there the last night it was open. So much for finding a new eatery. In abandonment, the adjacent parking lot served as a rest stop for truckers looking to catch some sleep in the middle of their long hauls, and a place where people displayed used vehicles for sale.
UPDATE: The Starlite Coach Diner was demolished on or about 21, 2008.

Not too far away, on Route 9A in Elmsford, stands the also-long-abandoned Golden Star Diner. Across from Golden Star is a Sam's Club, standing on the site of the Elmsford Drive-In Theater, which did not leave behind a trace of evidence of its existence.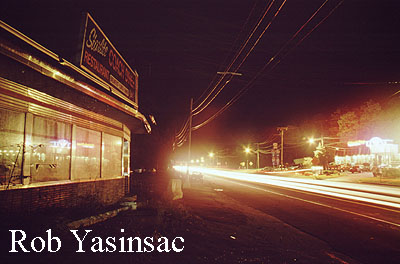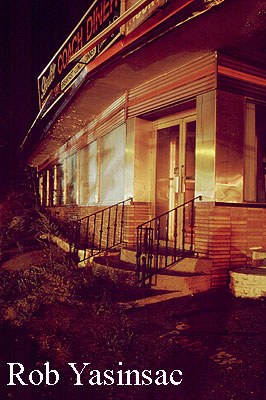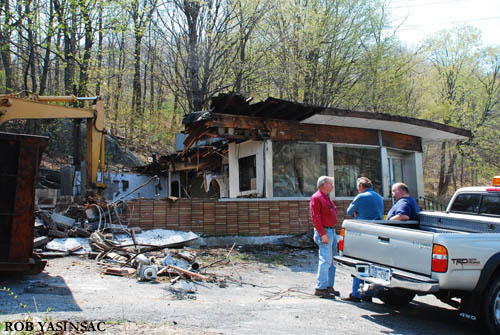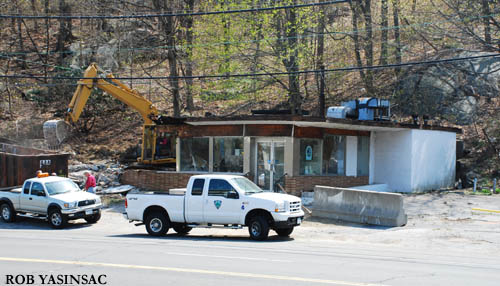 Golden Star Diner
ELMSFORD, NY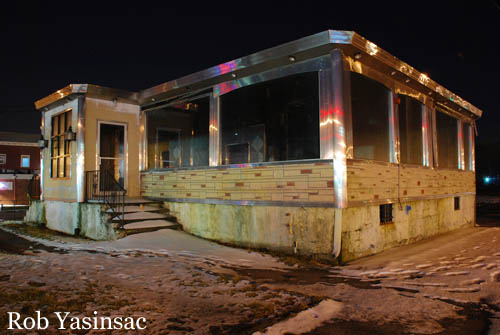 February 28, 2007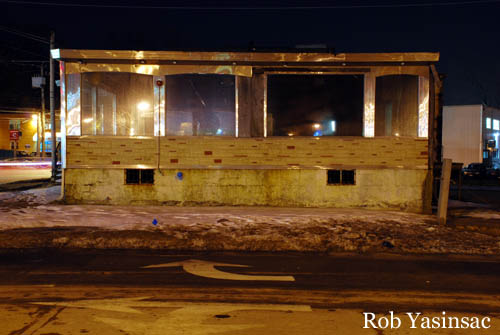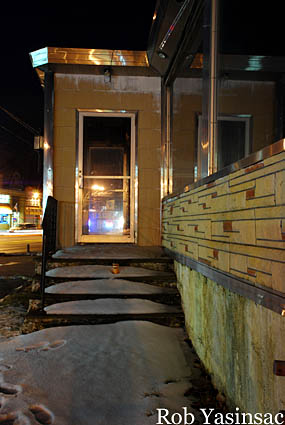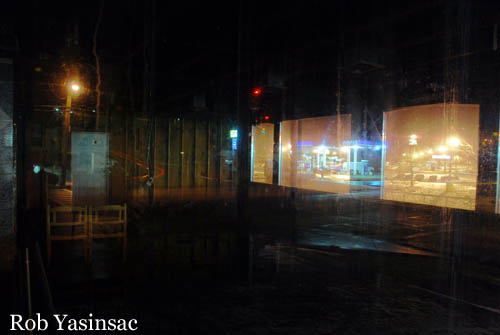 ---

Yaz' Hudson Valley Ruins and Abandoned Buildings, etc.
---
This page and all photographs copyright © 2003 by Robert J. Yasinsac. These photographs are posted for private, non-commercial viewing purposes only. All other uses prohibited. All rights reserved.