Annie's Snack Shack
STONY POINT, NY


"Annie's Last Night Out." August 15, 2007 (all photos).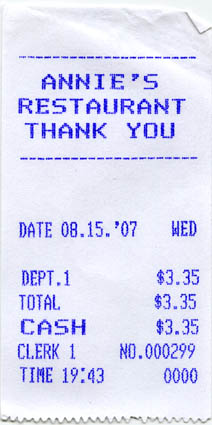 Chris Lima and Little Guy productions are in the process of producing a documentary about Annie's Snack Shack. Visit their website - Remembering Annie's Snack Shack.
On August 15, 2007, the lights went out for the last time at Annie's Snack Shack, one of the truly unique local institutions. Sixteen-year old Annie Ciabattoni opened this Route 9W eatery in 1951 and amazingly ran the joint with her family for 56 years. What began as a hot dog stand expanded by the end of the 1950s into a full service restaurant with outdoor patio. Now, the 72-year old Annie has decided to retire and sell the 2.4 acre property to a Florida developer. The inimitable snack shack will be razed; a CVS and a bank will be built in its stead.

Rockland County is not losing a mere business but a sense of community. Only a few locally-run businesses housed in buildings designed with individualistic, eye-catching architecture or signage like Annie's still stand along Route 9W in Rockland County, including the nearby Hi Tor Lanes and Hoyer's Ice Cream stand. Otherwise, there's little other than generic shopping centers and nationally-owned chain stores. Corporations care little for what these buildings look like and insist that the facades and signs match those that appear on every other chain store across the nation. These types of buildings don't identify with any particular locale or sense of history, and those who must participate in those structures feel no special attachment.

I spent over two hours at Annie's on that last night. I took some photos while there was still some lingering daylight, then sat down for a plate of fries and a Pepsi. I shot more pictures when the neon lights were in full blaze, eventually striking up conversation with other patrons who were interested in what I was doing. Just as I was about to leave, I asked the woman behind the counter if there were any relics I could take, along the lines of a menu or some such item. She said they were all taken during the day by customers. But she did offer some bumper stickers, for which I was most grateful. Then I ran into Tony from Haverstraw (a fellow ruin enthusiast), his fiance, and his parents. I snapped a photo for Tony and his gal under the neon sign, and did the same for Peter and Laurie, another couple I talked to earlier. This night did not feel like a funeral, but rather a celebration. I don't imagine the same happening in 50 years when CVS and the bank close down.

UPDATE: Annie's Snack Shack was demolished on Thursday October 4, 2007.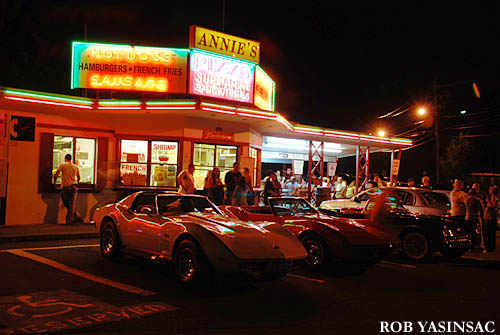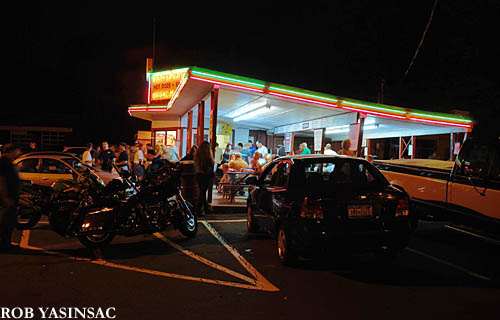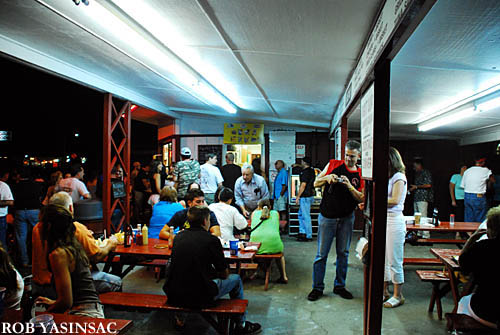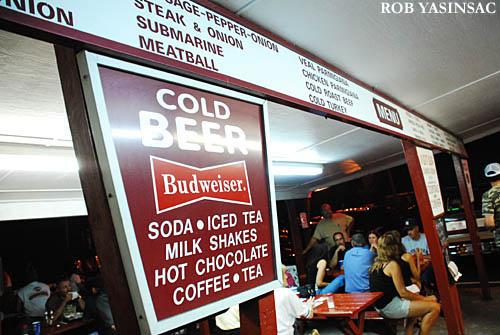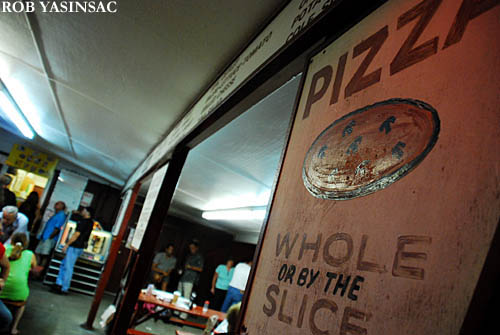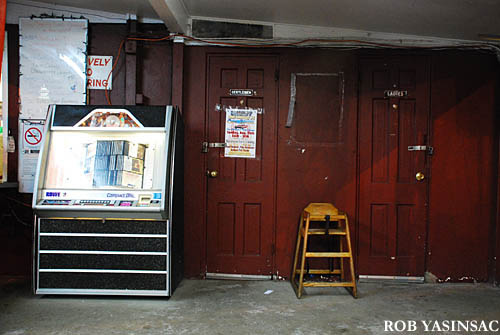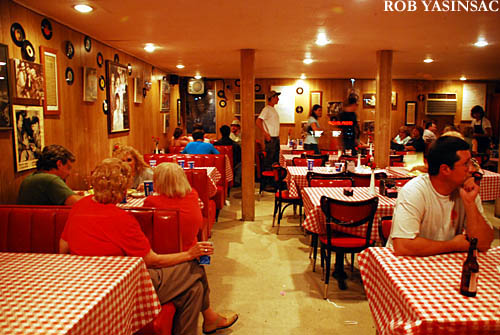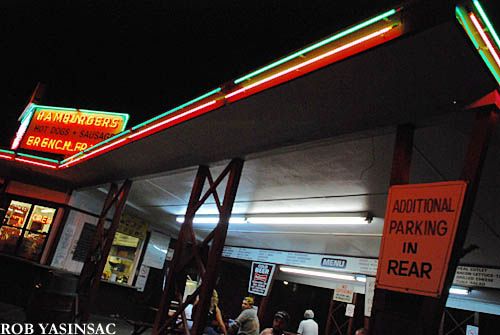 ______________________________________________


And for the record, the site of Annie's in June 2008. Sigh.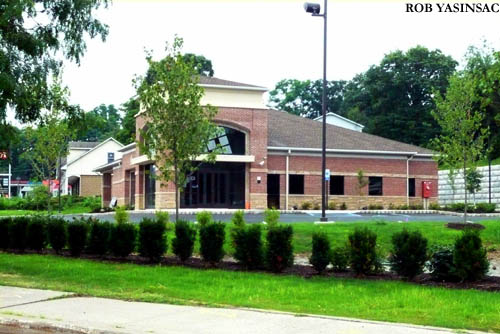 ---

Yaz' Hudson Valley Ruins and Abandoned Buildings, etc.
---
This page copyright © 2007 by Robert J. Yasinsac.
Reproduction of these photos without the permission of Robert Yasinsac is prohibited.