Mel's Parkway Inn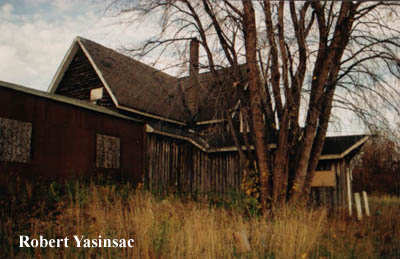 November 6, 1999
This curious inn consists of a small complex of structures, with the main wing of the main building being faced with knotty horizontal boards under steeply pitched gables, giving the effect of some mythical cottage from early Plymouth. The interiors are rather uninspiring, but we did find one room, perhaps for the family of the manager, that had the same exact black-footprint-on-white-background wallpaper that my brother had on his wall, from the 1970s. Jamie pensively perused the book collection, as I snapped away. Small wooden cabins dotted the back yard.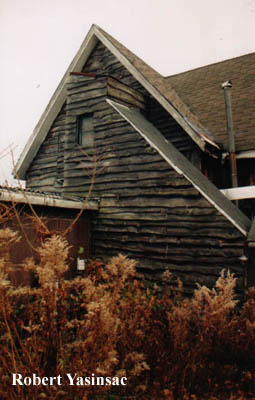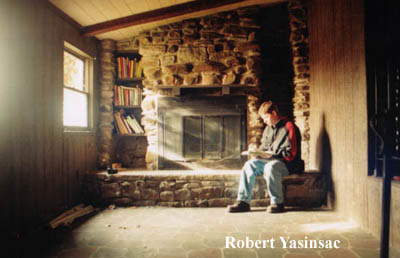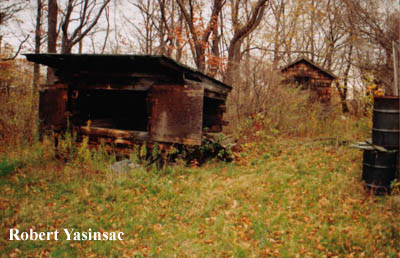 ---

Yaz' Hudson Valley Ruins and Abandoned Buildings, etc.
---
This page and all photographs copyright © 2002 by Robert J. Yasinsac. All rights reserved.