Coney Island
BROOKLYN, NY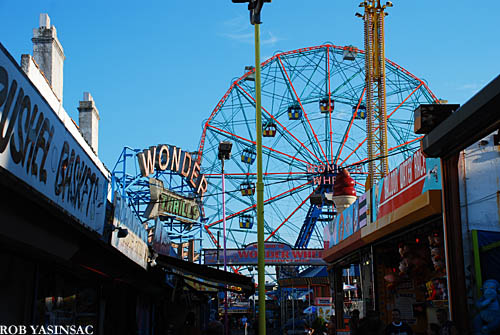 Even famous Coney Island can't go untouched by the wave of gentrification sweeping the USA these days. Although a mere shadow the amusement palace it was in the early 20th-century, Coney Island is still a place where a family can enjoy a nice day at the beach, vintage amusement park rides, and a baseball game to boot, all in one day, without dipping into the kids' college fund. Amidst a neighborhood of low-rent, high-rise housing projects, a developer is planning a one billion dollar-plus Las Vegas-style makeover of the area that would dramatically overshadow the simpler pleasures that can be had these days. But if one merely wants a sanitary, indoors, year-round environment to go shopping or to be "entertained," then it might make more sense to go to the nearest mall than all the way out to Coney Island, which ought to be allowed to remain as it is.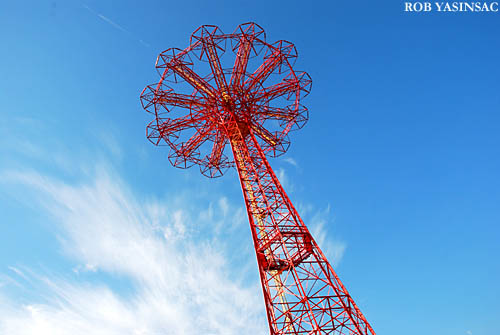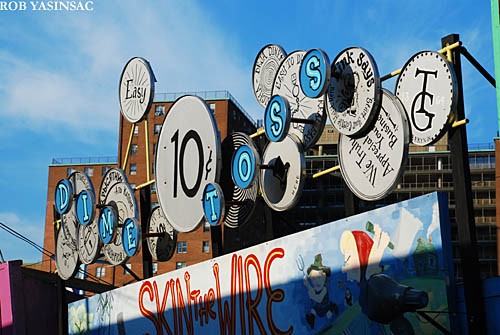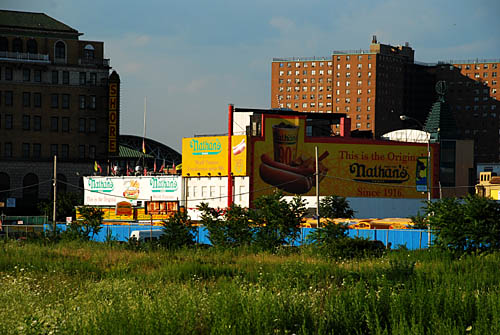 Yaz' Hudson Valley Ruins and Abandoned Buildings, etc.
---
This page copyright © 2008 by Robert J. Yasinsac.
Reproduction of text and/or photography without the permission of Robert J. Yasinsac is prohibited.