Ritz Theater
NEWBURGH, NY




May 2008
About 70 miles north of New York City an old theater is finding new life. A not-for-profit agency that renovated the adjacent Hotel Newburgh into supportive housing is now turning its sights towards the Ritz Theater. Newburgh once had many theaters, some quite grand, but now only the Ritz and perhaps one or two other smaller theaters survive. Even the Ritz exists only as a shall of the theater space, as the interior was gutted during a movie house conversion in the 1960s. But the success of the Hotel Newburgh renovations and the determination of Safe Harbors of the Hudson makes it seem likely that the Ritz will become one of the great success stories of a Hudson River building coming back from near-destruction.

The theater is housed in a factory building constructed in 1883. The building became an opera house in 1913. The Ritz Theater was established in 1933, and it was here that famous actors and top films were presented. In 1940 and 1941, then-little-known performers Frank Sinatra and Lucille Ball appeared. The theater (and the rest of Newburgh) went into decline in the 1960s, and in 1969, the stage was walled-off and two, eventually four, small movie theaters were carved out of what had formerly been the audience seating area. The theater closed in 1981 and only briefly reopened in 1999.

Safe Harbors of the Hudson purchased the Ritz in 2002, and plans to rebuild the theater interior. Read more history of the Ritz Theater and follow renovation updates on the Safe Harbors website. Safe Harbors also offers tours of the under-construction Ritz Theater. other historic images may be seen at the Newburgh Restoration blog. Safe Harbors has more photos on their flickr sets here and here.

The Ritz is one of at least two, possibly three, historic theaters that survive along Broadway and vicinity in Newburgh. The Park Theater at 319-21 Broadway recently housed a Salvation Army, but it seems the building is now vacant. The Cameo/Royal Theater building, on the same block as the Ritz/Hotel Newburgh, seems to still exist as well. Like the Ritz, the Cameo also shared lobby space with the Hotel Newburgh. I do not know how much of the theater spaces are intact inside those two buildings.

The interior photos here are from a December 2007 tour courtesy of Tricia Haggerty Wenz, founder and Executive Director of Safe Harbors of the Hudson.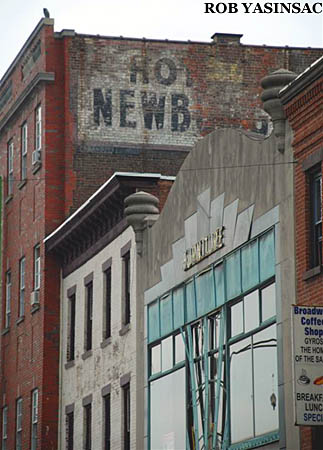 May 2008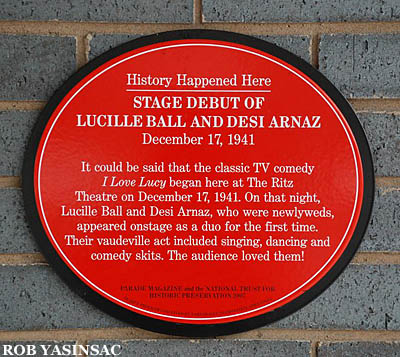 History Happened Here: Stage Debut of Lucille Ball and Desi Arnaz. December 17, 1941.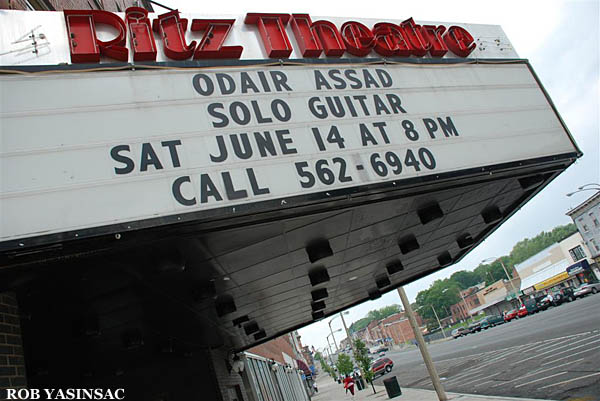 May 2008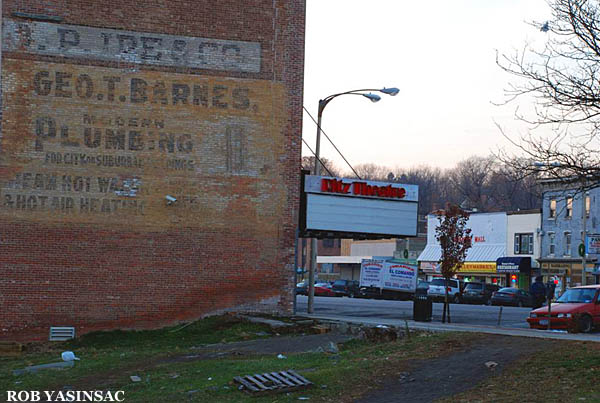 This and all other images: December 2007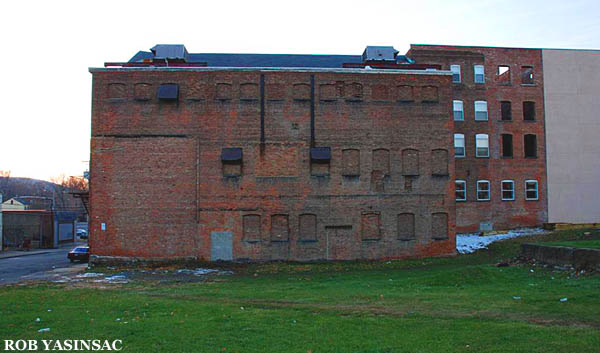 East side of the theater. This is the actual rear of the theater, looking towards the stage.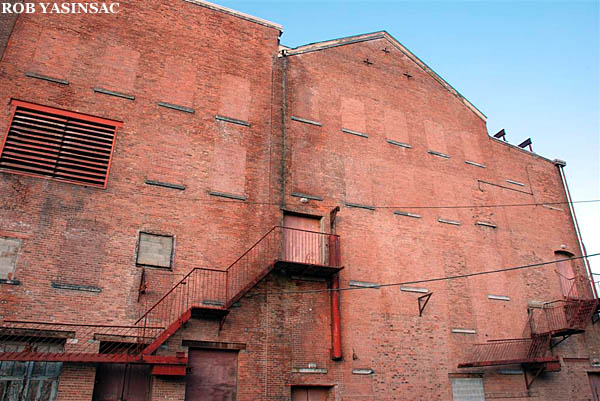 South side of the Ritz Theater, at right..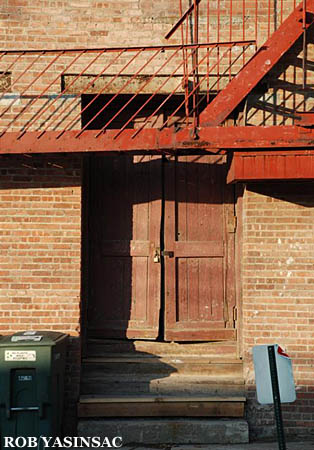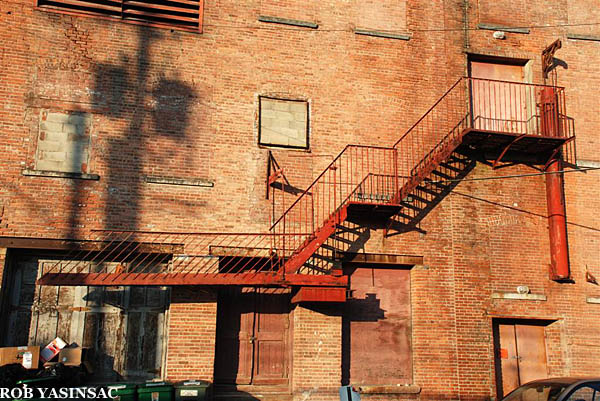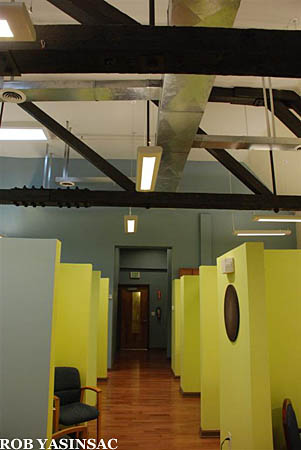 Offices built within the former Hotel Newburgh, showing original building framing at top.

---
This page copyright © 2011 by Robert J. Yasinsac. All rights reserved.
Reproducing or copying photographs without the permission of Robert Yasinsac is prohibited.