THE MUSIC HALL
Tarrytown, New York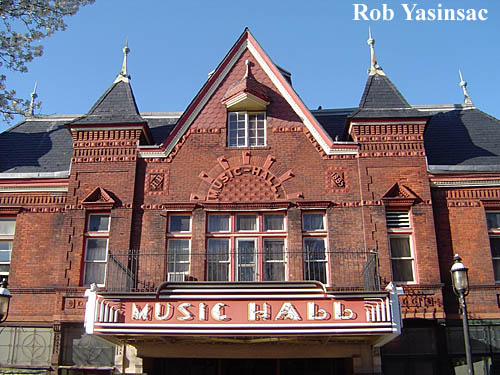 April 9, 2006
The Music Hall in Tarrytown is one of those rare historic amusement venues that escaped the wrecking ball as shifting demographics, cultural tastes, and means of media distribution dictated the types of buildings that would host modern performances. Nearly abandoned as people fled downtown for outlying multiplexes in the 1970s and 1980s, the Music Hall is once again drawing top entertainment to downtown. Architecturally, it is as interesting as any theater built along the Hudson. The turreted brick facade, corbelling, pediments, and terra cotta details testify to the largely unaltered exterior. Only the marquee has changed, as the original auditorium entrance was not on Main Street but around the corner on Kaldenberg Place.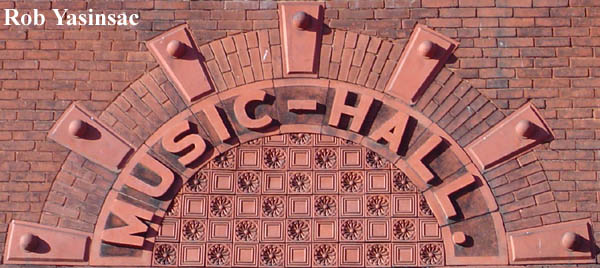 Chocolate manufacturer William Wallace owned a nearby mansion and hired architect Phillip Edmunds to design the Queen Anne-style Music Hall, which was built in 1885. The main hall has hosted concerts, lectures (Theodore Roosevelt spoke here on the campaign trail), vaudeville performances and movies, and also roller skating (the floor seats were not permanent) and flower shows (where owners of nearby estates presented the products of their greenhouses and flower beds.)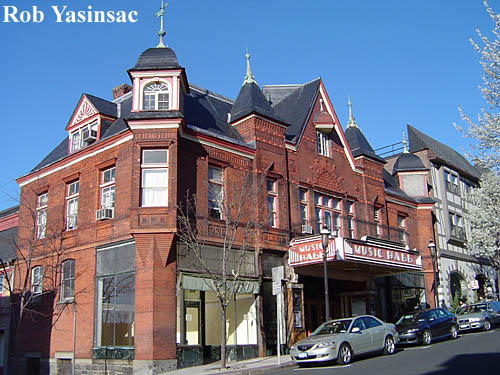 The Music Hall changed ownership only a few times over the course of the 20th century. Its current owner, the Friends of the Mozartina Musical Arts Conservatory, acquired the building in 1980 (one year after it was listed on the National Register of Historic Places) and has operated the 840-seat theater ever since. The Friends pf Mozartina have been making upgrades to the theater systems the past few years and they have installed a new marquee on Main Street to enhance the facade. Classic films and plays are performed along with regular concerts. I've had the pleasure of catching Richard Thompson the past few years here on his annual run through the region; other top stage acts have come to the Music Hall as well. The official website of the Music Hall can be found here.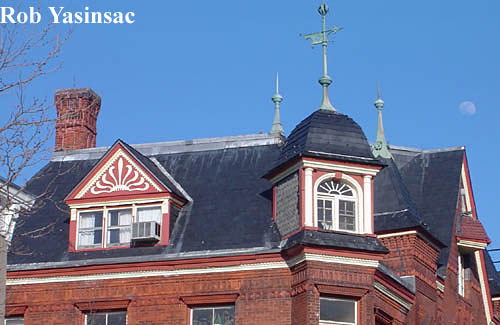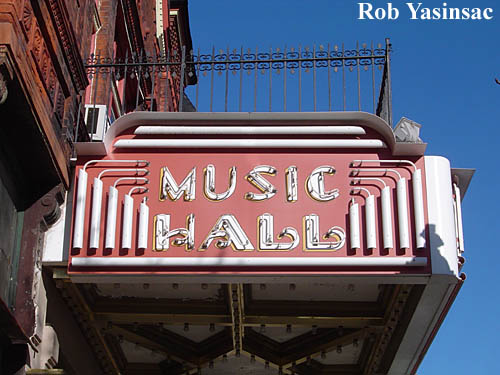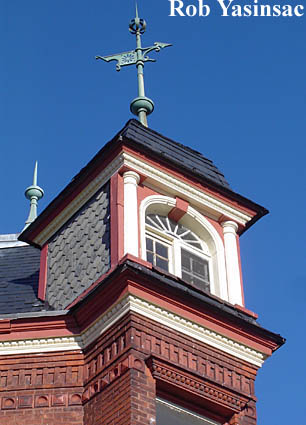 April 9, 2006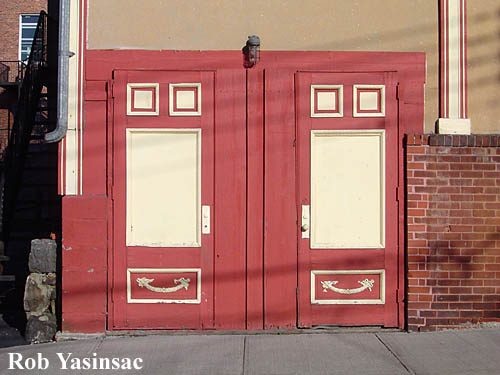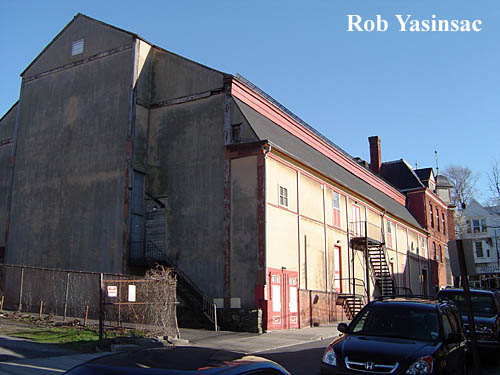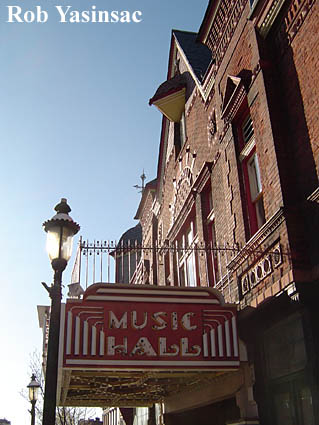 Yaz' Hudson Valley Ruins and Abandoned Buildings, etc.
---
This page copyright © 2006 by Robert J. Yasinsac. All rights reserved.
Copying or reproducing, in any format, text or photographs without permission from Rob Yasinsac is strictly prohibited.