CURRY CHEVROLET
Scarsdale, New York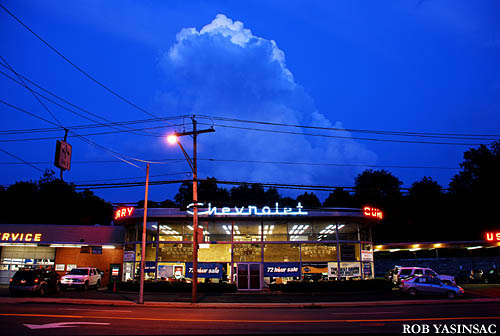 July 1, 2008.
Curry Chevrolet's Scarsdale showroom is one of Central (Park) Avenue's few mid 20th-century architectural icons to survive intact into the 21st century. Largely the domain of strip malls and national "big box stores" today, Central Avenue has lost much of the color and charm it must have had about fifty years ago. Even the first Carvel stand in America, located a short distance north of Curry, is slated for demolition.

Curry Chevrolet's official website can be found at http://www.currychevy.com/index.htm. I do not know when the showroom was built, but the Curry website includes a photograph dated to 1958 and shows the car canopy and a few customers eyeing some fantastic vehicles.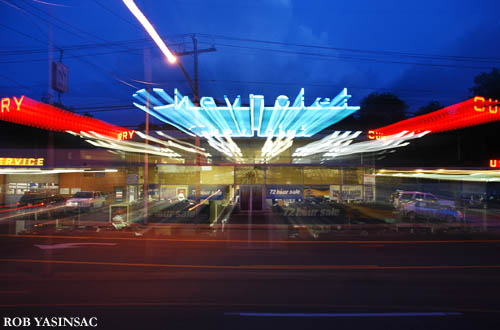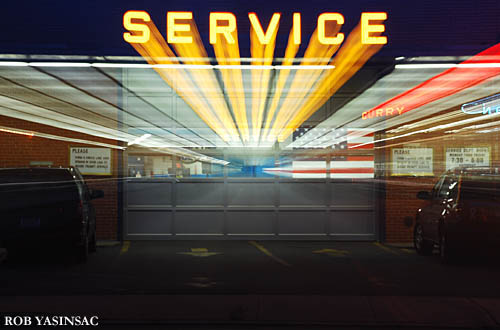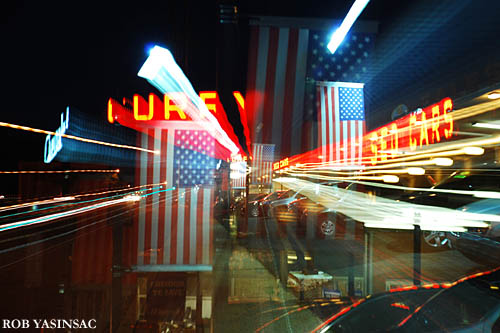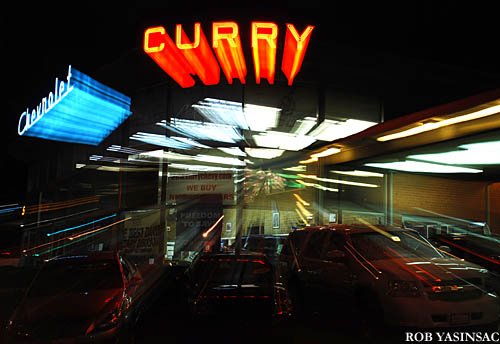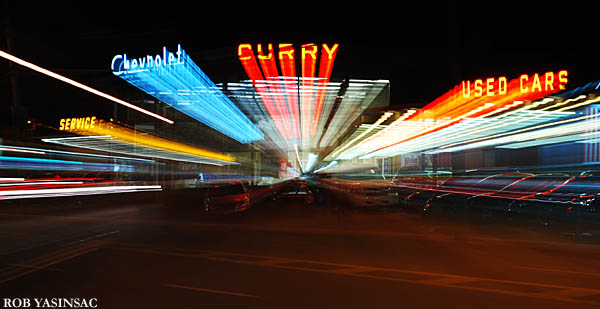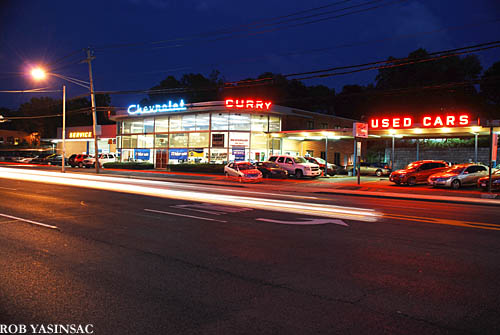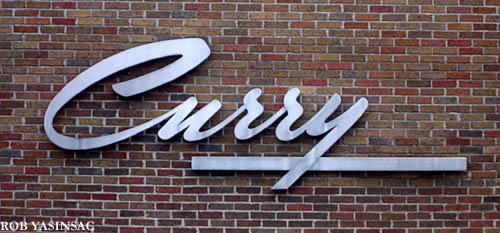 Office building west of Central Avenue. September 30, 2006.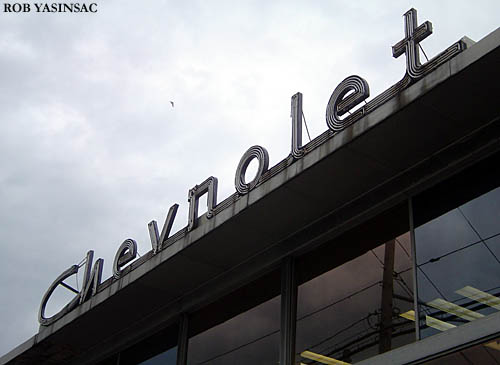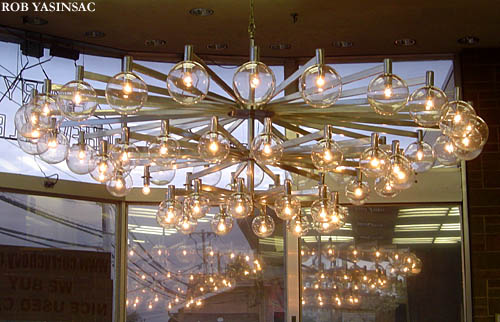 Showroom interior lighting fixture.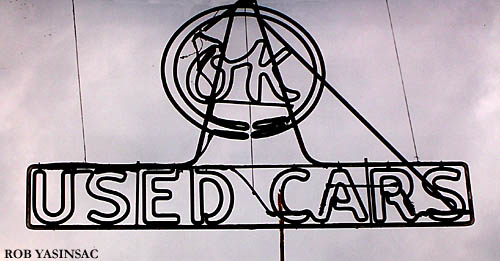 Yaz' Hudson Valley Ruins and Abandoned Buildings, etc.
---
This page copyright © 2008 by Robert J. Yasinsac.
Copying or reproducing text or photographs, in any format, without permission from Rob Yasinsac is prohibited.