Hudson River Yard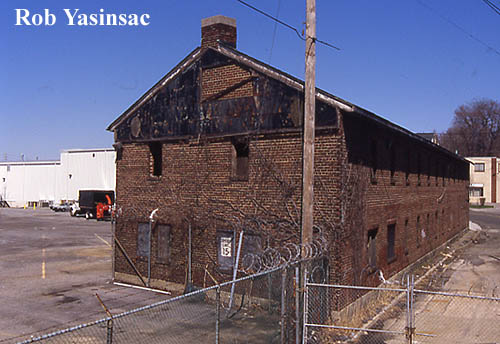 April 9, 2005.



The last brick industrial building on Tarrytown's waterfront stands watch over a once-a-century transformation, and hopefully won't disappear itself. The storage shed of the Hudson River Yards, a coal and lumber business, recently escaped demolition during the expansion of the adjacent DPW complex. Not quite abandoned, and not quite actively used, it merits attention on this site as the last remnant of a typical old Hudson River waterfront.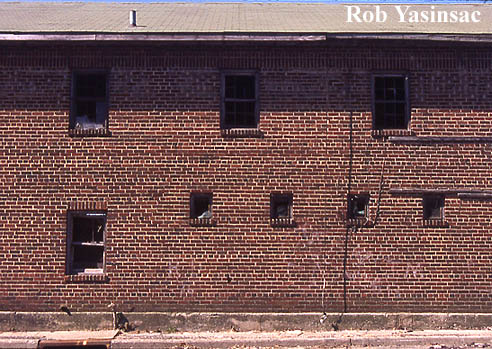 The two-story building features an east-facing wall of broken windows, and an open bay on the west side where the yard is located. On a metal sheet adorning the southern gable end the name of the Hudson River Yard company is just barely discernible to the eye, and not at all in the photograph at the top of this page. At the north end is a double wooden door and a second-floor door and a block for lifting material. Two windowless gabled dormers surmount the west front.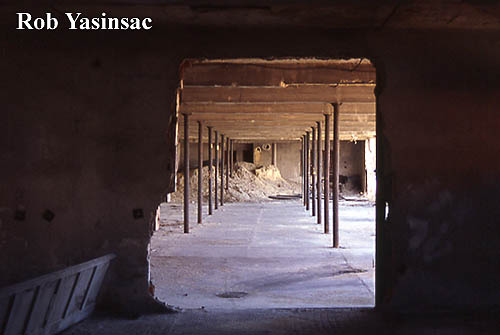 Sleepy Hollow and Tarrytown have been in court over their respective visions for waterfront redevelopment. Many people seem to think it should all be condominiums and that industry should disappear forever. One advantage of waterfront industry is that material can be moved by barge, thus keeping many trucks off the streets, while condominiums will generate perhaps 1.5-2 cars per household. Is anyone thinking about the air pollution and traffic congestion this will generate? The roads of Tarrytown and Sleepy Hollow are sorely congested as it is. Imagine 2000-3000 more cars on those sidetsreets within 10-15 years. One way or another, it will be interesting if the old brick shed of the Hudson River Yard will be incorporated into the new waterfront.

---
---
This page and all photographs copyright © 2005 by Robert J. Yasinsac.
These photographs may not be reproduced without the consent of Robert Yasinsac