Mushroom Farm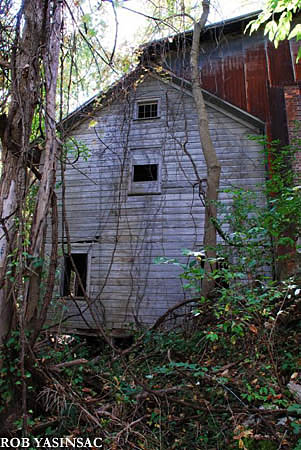 Photographs taken October 4, 2008,
The gray wooden building here may have been relocated; perhaps built as a dormitory or boarding house, it seems to have been converted to a workshop. Behind peeling wallpaper are layers of newspapers from 1902, primarily displaying advertisements and cartoons.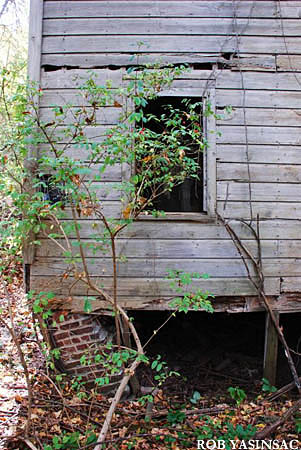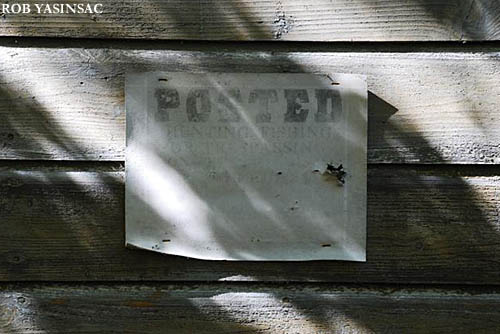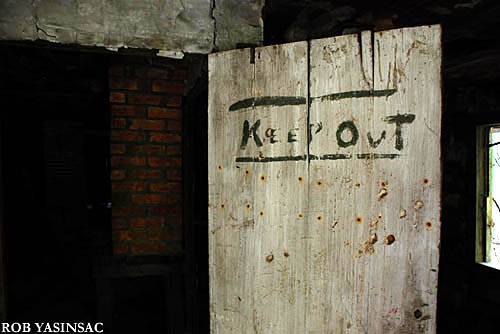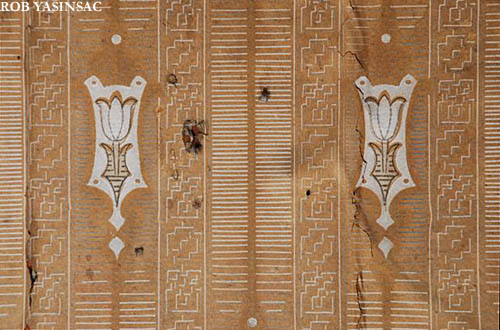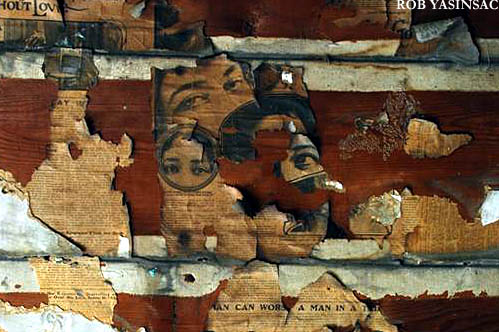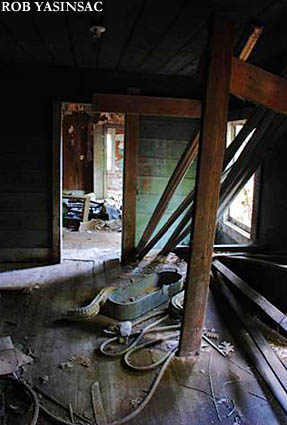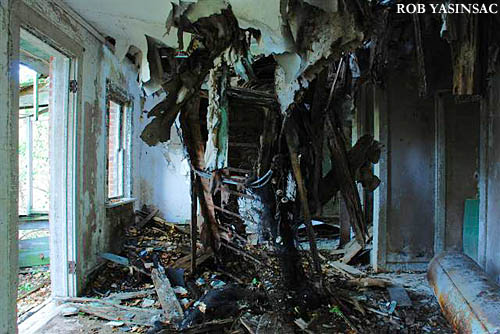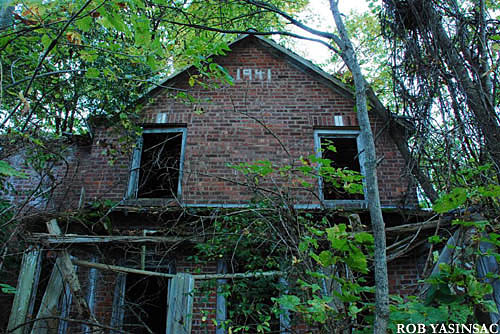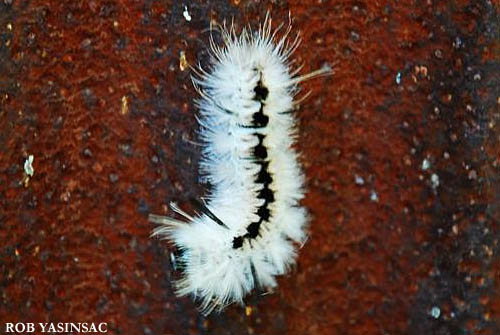 Abandoned Mushroom Farm Photos - Page 1
---

Yaz' Hudson Valley Ruins and Abandoned Buildings, etc.
---
This page copyright © 2009 by Robert J. Yasinsac.
Reproduction of these photos without the permission of Robert Yasinsac is prohibited.