Gracemere
TARRYTOWN, NY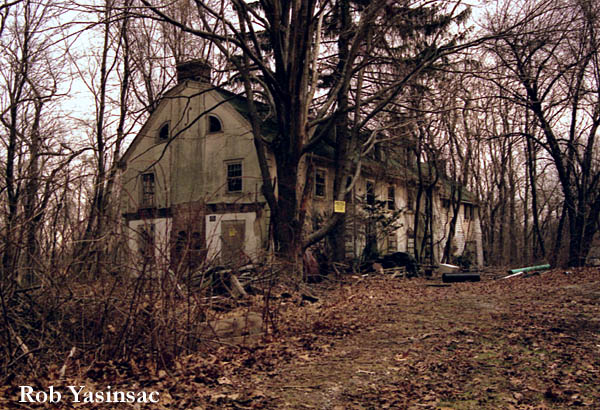 Browning/Green Mansion, January 19, 2000
Five minute exposure, at night.
Crowning one of Tarrytown's many hilltops is an estate called Gracemere. The estate lies some inland from Broadway and even further from the Hudson River, lending it an air of privacy not found at homes just a stone's throw from the bustling bustling thoroughfare and the intrusive Hudson River railroad tracks. The main estate house, Gracemere Hall, is a rough hewn granite structure with a mansard roof and was probably built just before the Civil War, if not as early as 1850.

A map of 1901 shows the 79 and 3/4 acre property as belonging to a Charles Graef, who acquired the property from a Robert Graves. Although ignored in the many notable books on local architecture and Hudson Valley mansions, the house was shown in other publications. An advertisement in Country Life (December 1903) for an electrical lighting company in New Rochelle proudly shows Gracemere, the residence of B. C. Graff, esq.
Woolen-goods manufacturer Henry King Browning purchased the estate about 1910 from the Graff family. It has been written that Browning's company produced uniforms for the United States Armed forces in World War I. Henry Browning and his wife had four daughters. Upon their marriages, he built a mansion on the estate for each newlywed couple. Three of these houses are still standing and continue to be used as residences. The fourth, depicted on these pages, was demolished sometime around 2006; it had been abandoned for a few decades prior.

The abandoned mansion on the estate was built for "Miss Adelaide" and Stuart Green, who was mayor of Tarrytown from 1933 to 1937. (The other daughters married into the Dickinson, Thurber and Small families.) The house had Colonial Revival architectural features, including a gambrel roof with pedimented dormers on the north and south sides. other features of the mansions elegant past were long removed even before the salvagers and wreckers came by, including the eastern portico, the enclosed porch on the west end of the house.

It seems there was once a point in time when this house was almost-not abandoned. Apparently a renovation job was cancelled halfway through; the upper floors of the house were largely stripped leaving only the exposed wood frame behind. It seems a new roof was installed, but foam insulation was left behind in its original packaging. Doors were taken off their hinges and stored away in one room, while kitchen appliance, bathroom fixtures, cabinets and a couch were left to while away years of abandonment in the wood-paneled living room and its addition. Pipes cluttered the main hall floor, while a fireplace mantel uprooted in the dining room caught my fancy for years before it likely went to an antiques dealer.

Henry King Browning died in 1938, and one of his daughters remained at her house at least through the 1970s. Once comprising about 80 acres, the estate has been parceled off. A large amount of the original property is still owned by the Holy Spirit Association for the Unification of World Christianity. Followers of the Reverend Sun Myung Moon belong to this organization otherwise simply known as the Unification Church.
Except where otherwise noted, photographs on this page were taken January 20, 2000.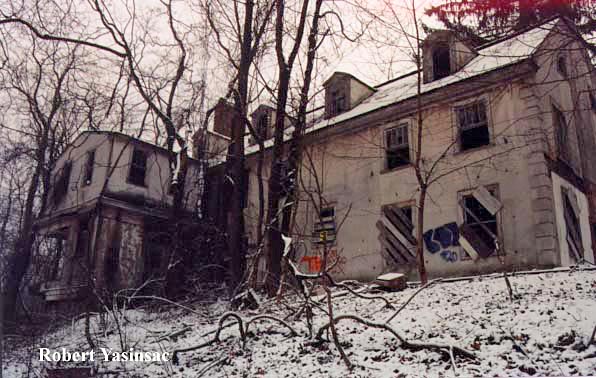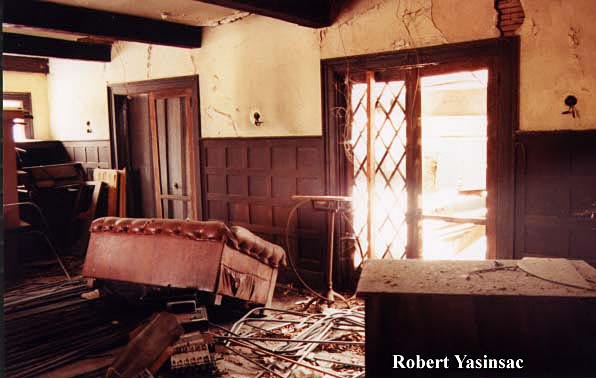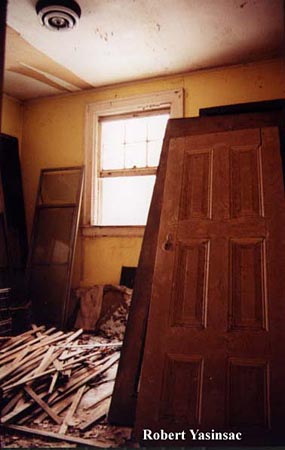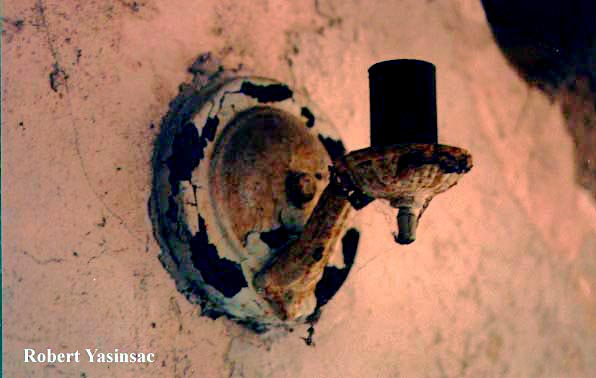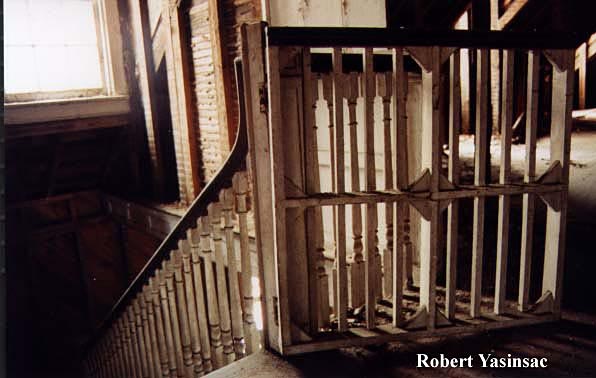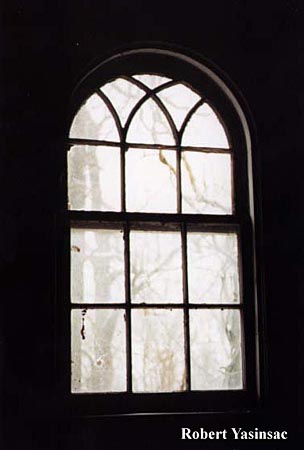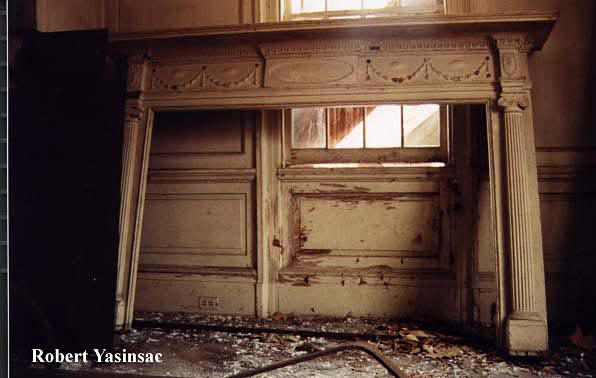 ---



Yaz' Hudson Valley Ruins and Abandoned Buildings, etc.

E-mail Rob Yasinsac


---
This page copyright © 2000 by Robert J. Yasinsac.
Reproduction or copying of these photos in any form without the permission of Robert Yasinsac is not permitted.