Poughkepsie Railroad Bridge
aka WALKWAY OVER THE HUDSON
POUGHKEEPSIE,NY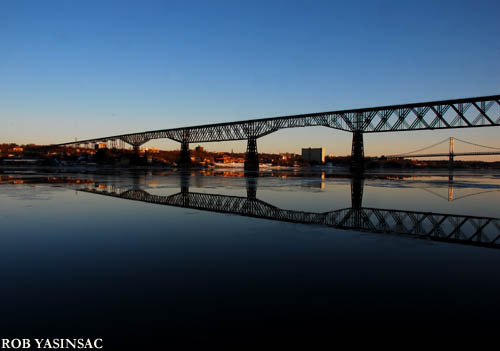 ABOVE: February 16, 2008.
ALL OTHER IMAGES: October 3, 2009.

On October 3, 2009, the Poughkeepsie Railroad Bridge reopened as the Walkway Over the Hudson. Inestimable thousands of persons walked back and forth that day, between Poughkeepsie on the east shore and Highland on the west. Impassible pedestrian traffic jams occurred throughout the day as the public stopped to watch circus performers mid-span, and many people were still taking their first steps onto the bridge from the Poughkeepsie side when I was leaving at 7:30pm.

Completed in 1888 for the Philadelphia and Reading Railroad, the bridge was later run by the New York, New Haven and Hartford Railroad. It has not been used since a fire on May 8, 1974 destroyed part of the track. A not-for-profit group called Walkway Over the Hudson formed in the 1990s to open the bridge to the public, and construction of the new deck began in 2008.

Michael Valkys of the Poughkeepsie Journal called October 3, 2009, "a day for dreamers," citing skeptics who thought the "ghostly, rusted relic" should have been torn down, that it would be too expensive to renovate and reuse. Indeed, the dreamers and supporters were out in full force this Saturday, and the skeptics were not to be found. Now, hopefully there will be a responsible management plan ensuring adequate public access.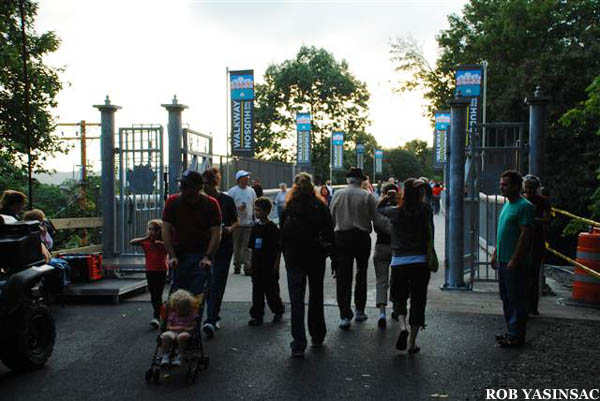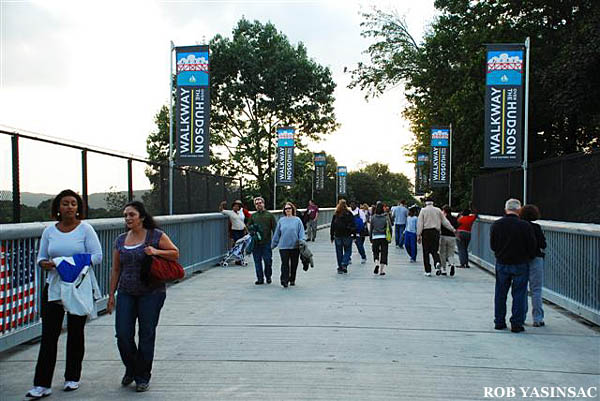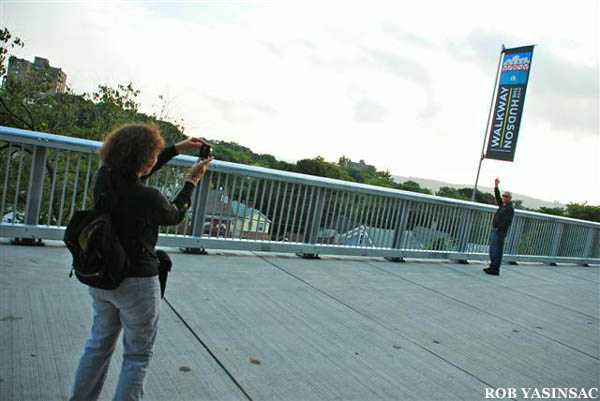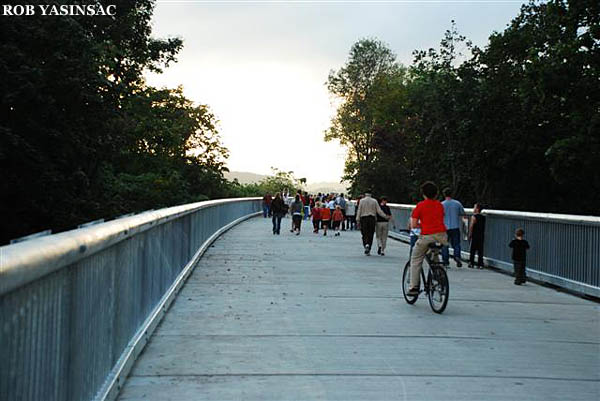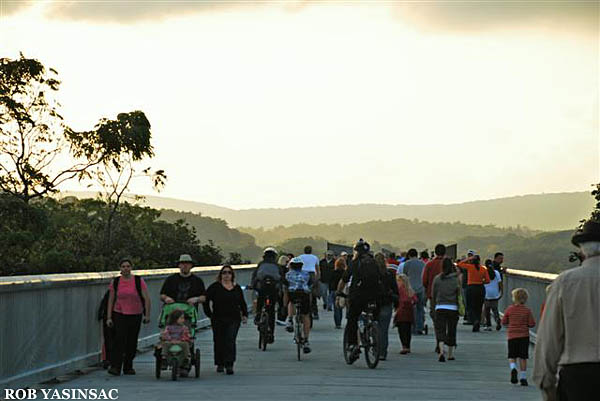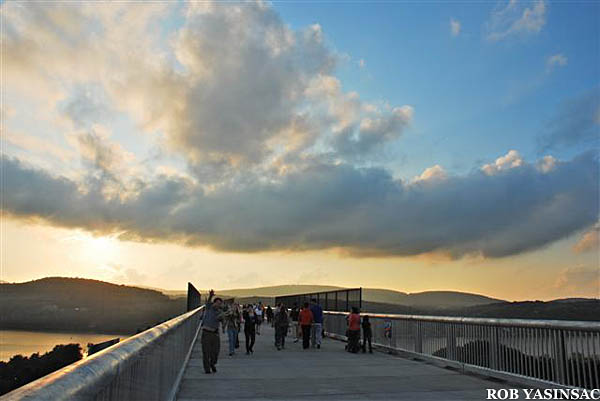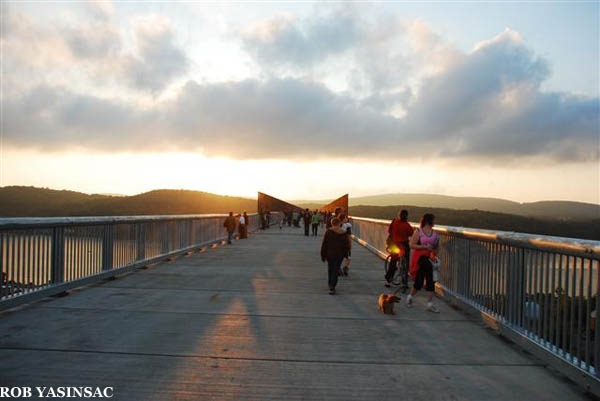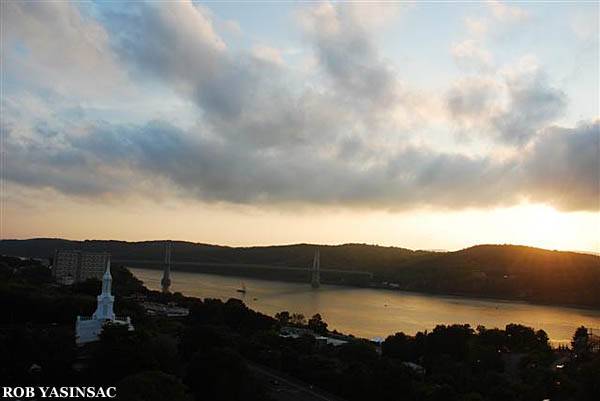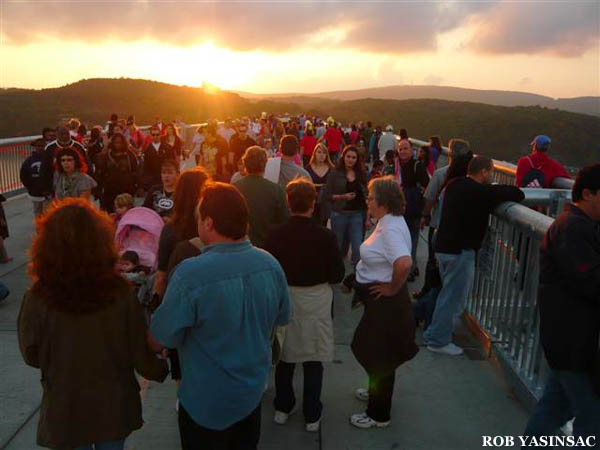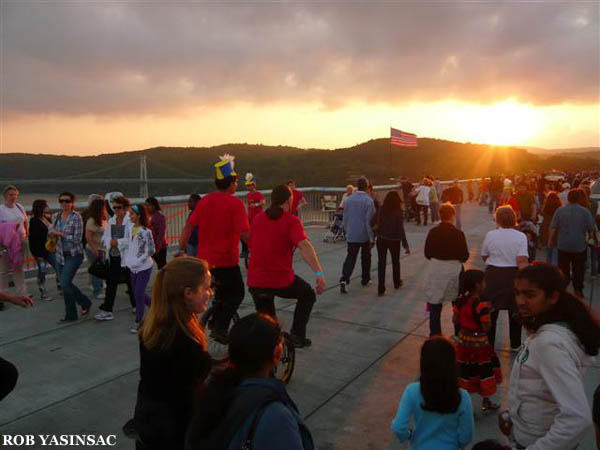 More Walkway Over the Hudson Opening Day Photos - Page 2


---

Yaz' Hudson Valley Ruins and Abandoned Buildings, etc.
---
This page copyright © 2009 by Robert J. Yasinsac.
Reproduction of these photos without the permission of Robert Yasinsac is prohibited.