Matteawan State Hospital
BEACON, NY





West facade. Photographs taken May 2007.

Standing inside the high razor wire fences of Fishkill Correctional Facility are the buildings of Matteawan State Hospital. A small portion of the main building currently stands disused and in a state of limbo. Not threatened by development or vandalism, there are also no current plans to maintain or preserve the prominent central wing of the west facade. (The entire site is of course not accessible to the general public or cold-callers. The larger part of the main building, seen as the "wings" off to either side in the above photograph, is in active use by the prison. I received permission well in advance - many thanks to the staff of Fishkill Correctional Facility for arranging this visit.)

The Asylum for Insane Criminals opened at this site in 1892 and took the name Matteawan State Hospital the following year. New York State architect Isaac Perry, known for finishing work on the New York State Capitol, designed the main hospital building at Matteawan. The hospital was intended to house patients deemed too chronically dangerous for civilian institutions such as Hudson River State Hospital, and too ill for a prison such as Sing Sing State Prison. Through the 1960s, the facility operated under loose regulation guided by the whim of the superintendent, who determined at his judgment if a patient was fit to be released regardless of the severity of the crime. Some of the more notable inmates who served time here include George Metesky, the "Mad Bomber," Harry Thaw, the man who shot and killed architect Stanford White, and Izola Ware Curry, a woman who stabbed Martin Luther King, Jr. while he signed books at a department store in Harlem, New York, in 1958.

In the 1960s and 1970s, the facility was reorganized several times, as new court decisions changed the procedures for holding and treating mentally ill criminals. After several reincarnations, Fishkill Correctional Facility was born. It is a medium security prison, but also includes a minimum-security work release program and a maximum-security block. A history of the property can be found at the New York Correction History Society website.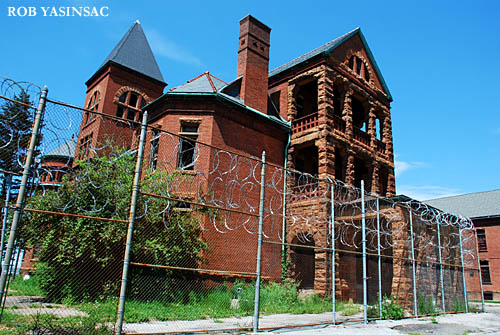 The disused wing.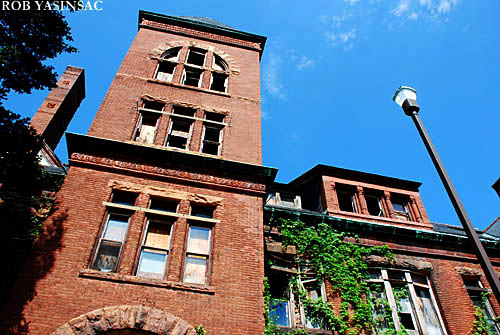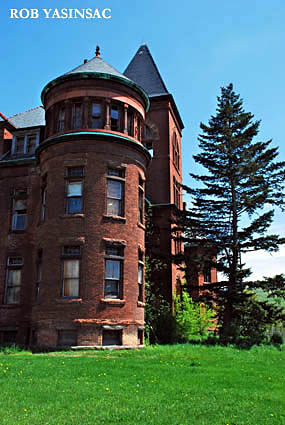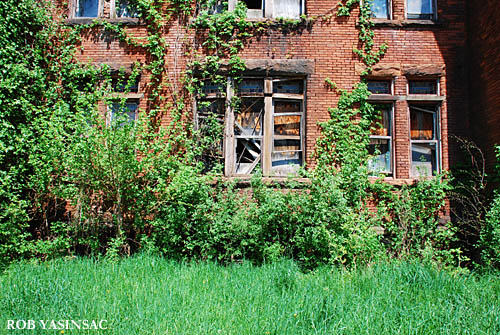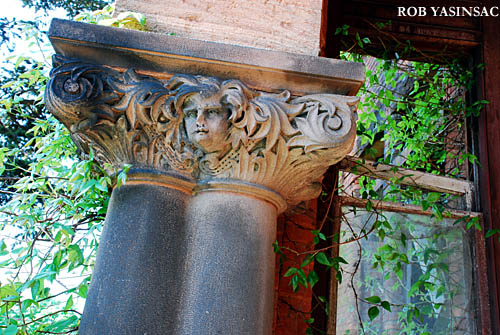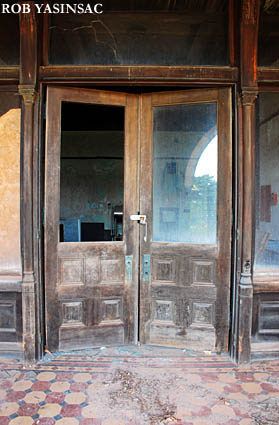 More Matteawan State Hospital photos:
Interior Photos - Page 2
---

Yaz' Hudson Valley Ruins and Abandoned Buildings, etc.
---
Many thanks to the staff of Fishkill Correctional Facility for arranging this visit.

This page copyright © 2007 by Robert J. Yasinsac.
Reproduction of these photos without the permission of Robert Yasinsac is prohibited.