Bannerman's Island Arsenal
"Bannerman's Castle"- June 9, 2000

The late afternoon light on this summer day provided excellent opportunities to highlight the western
and northern sides of the warehouse structures, known as Arsenal Nos. 1, 2, 3 and The Tower.

| | |
| --- | --- |
| | Craig Inch Tower ("Rocky Island tower"), more commonly referred to as "The Tower." From the south. Each face of the Tower is slightly different from the others. Also, the diameters of the corner turrets is different for each one, creating the illusion from the mainland that the Tower is bigger than it actually is. There are also no right angles in any of the buildings, further adding to the illusion. |
| | |
| --- | --- |
| The Tower from the west. The Superintendent's House was to the northwest of the tower, it's remains are visible at left. That house was actually one of the first buildings on the Island, along with the Number One Arsenal, a rather unspectacular brick building at the north end of the Island. Only a few segments of walls are left of the first structures. The Superintendent's House was also the only building to have right angles. | |
| | |
| --- | --- |
| | Number Three Arsenal from the southwest. When the Number Three and the Tower were built, two walls of the Superintendent's House were enclosed. The window spaces of the Superintendent's House then became closets and cabinets. The upper level of the Number Three is believed to be a copy of a gateway to a fortification in Antwerp, Belgium. |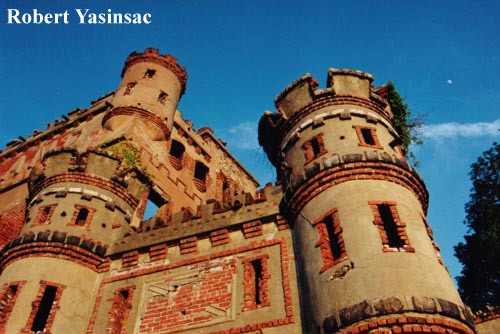 North Gate with Number Three Arsenal in the rear, and the Moon to the right of the right turret.
One of my favorite places on the Island to photograph.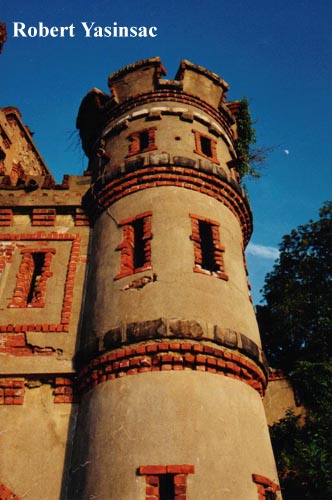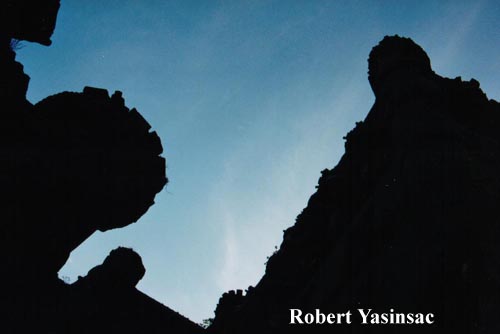 Silhouette - Moat Lodge, archway and Tower.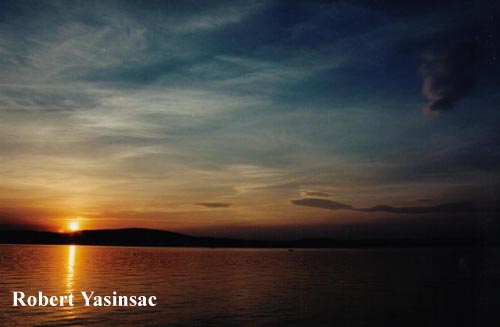 Hudson River Sunset from the North Gate.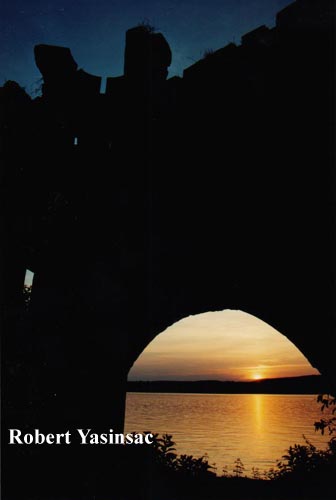 Hudson River Sunset through the North Gate.


Bannerman's Island Arsenal Homepage
---
This page copyright © 2000 by Rob Yasinsac. All rights reserved. These images are for private, non-commercial viewing purposes only and cannot be copied or reproduced without permission from Robert Yasinsac. Any other uses of these photographs without the permission of Robert Yasinsac are strictly forbidden