Long Pond Ironworks
HEWITT (WEST MILFORD), NJ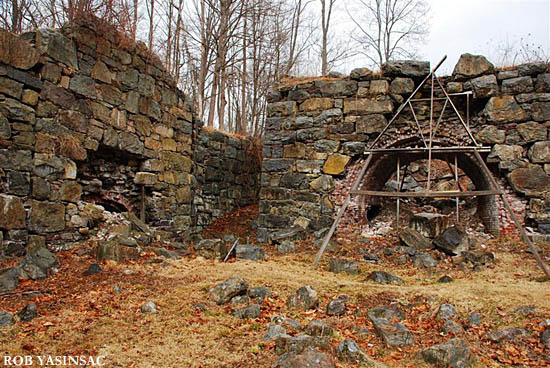 Photographs taken February 27, 2009.
The Long Pond Ironworks, perhaps the most intact of the ironworks sites associated with the Hudson Highlands of Orange and Rockland Counties and northern New Jersey, is located just across the Passaic (NJ) / Orange (NY) County borders. Two largely-intact Civil War-era furnaces stand today, near the ruins of a Colonial-era furnace. This site is perhaps best-known in walking guides to the area for its large waterwheels. Dating to the late 19th-century, the wheels burned in the 1950s; one has since been rebuilt. Today they are housed under protective tarp. In addition to the various industrial works, the "ghost town" of Hewitt survives as well, and the entire site can be seen and photographed in a hike lasting maybe just over an hour at minimum. Although the furnaces shut down in 1882, the village of Hewitt continued on until it became property of New Jersey State in 1957. A formal dedication of the site as a state park occurred thirty years later. About a dozen or so houses remain, most in their original locations while a few have been moved. Some buildings have been reduced to ruins or vanished entirely. Stabilization and preservation work have occurred, and some buildings have been given new roofs to stave off decay. Today they are boarded-up, and the boards are painted to look like windows (to prettify the buildings so that passing motorists or hikers will be less inclined to think of these buildings as "eyesores").
OFFSITE LINKS:
Friends of the Long Pond Ironworks
New Jersey Department of Environmental Protection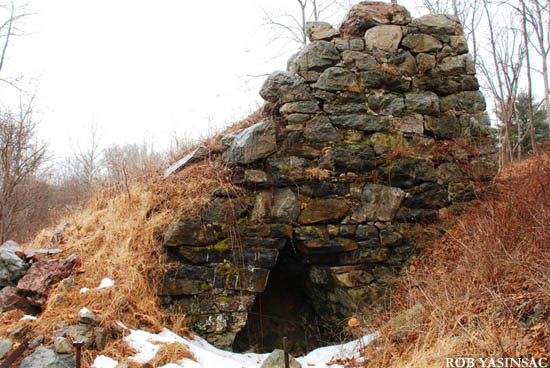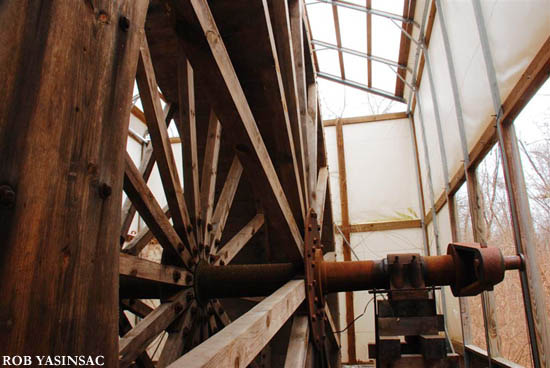 The north waterwheel, rebuilt on its original axle.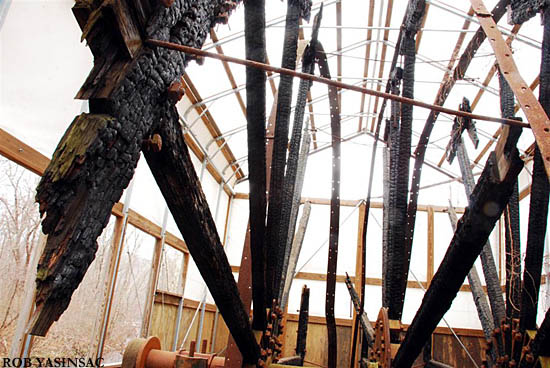 Both waterwheels burned in the 1950s, and the south wheel (above) remains in ruins.
Photo below shows details of the south wheel.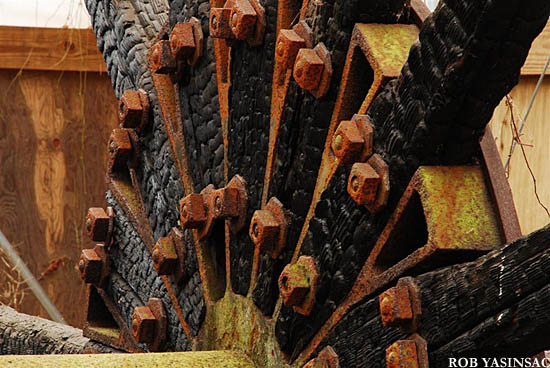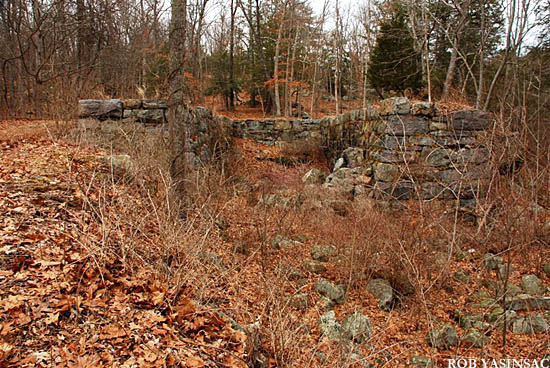 This waterwheel pit was built in 1873 and was intended for a 50-foot diameter wheel, which was never built.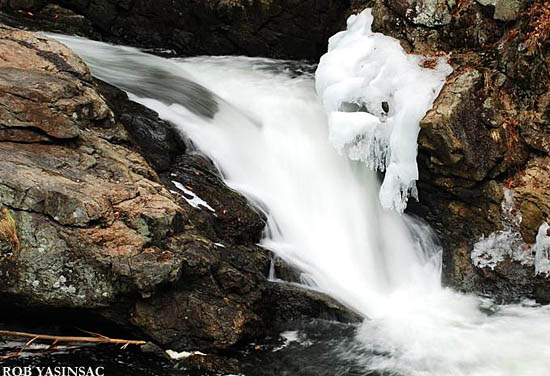 Waterfall on the Wanaque River, northeast of the furnaces and waterwheels.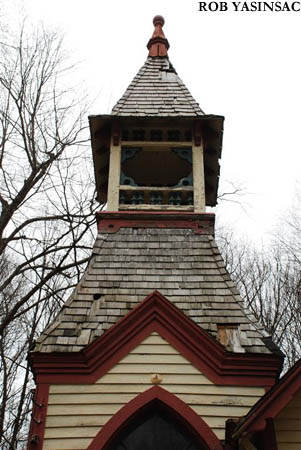 Hewitt Methodist Church.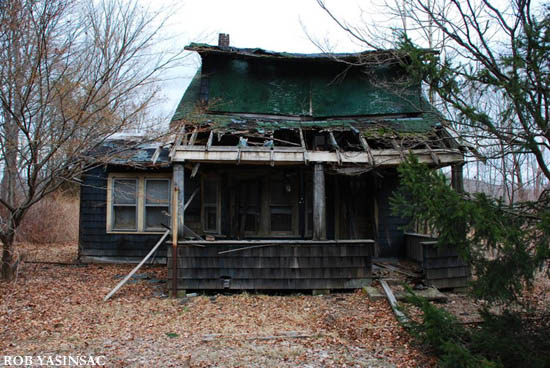 Craftsman-style bungalow.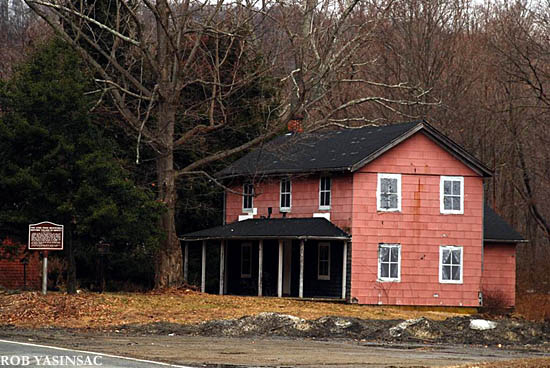 Stites House.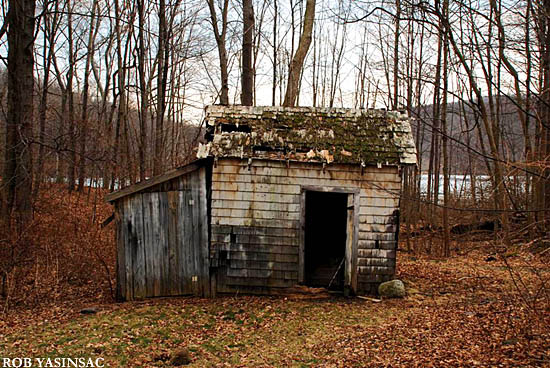 More Long Pond Ironworks Photos - Page 2
---

Yaz' Hudson Valley Ruins and Abandoned Buildings, etc.
---
This page copyright © 2009 by Robert J. Yasinsac.
Reproduction of these photos without the permission of Robert Yasinsac is prohibited.