East Grand Boulevard Methodist Church
DETROIT, MI



November 2010.
My first stop on the great Sunday tour of Detroit ruins. The church space is quite small and square, making it hard to photograph the entire room. Unless of course, you have a fisheye lens. Fortunately, Randy from DetroitFunk.com took care of that.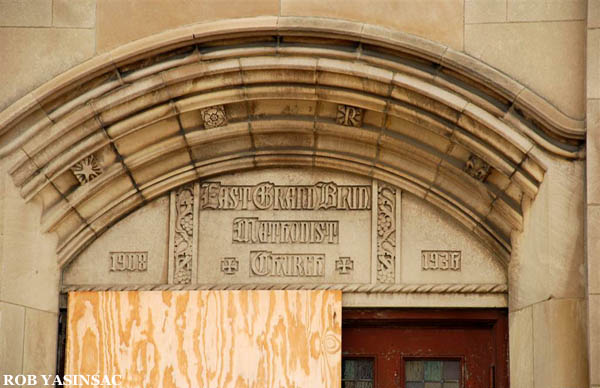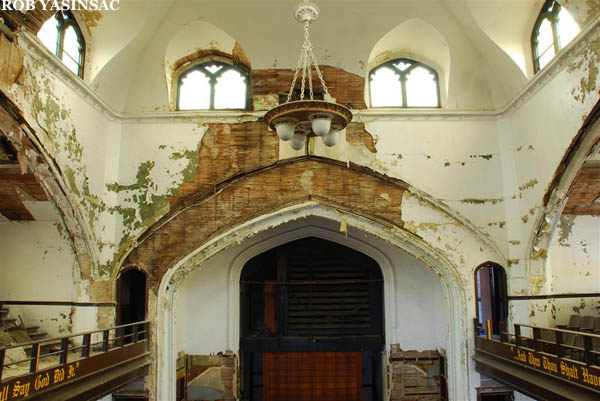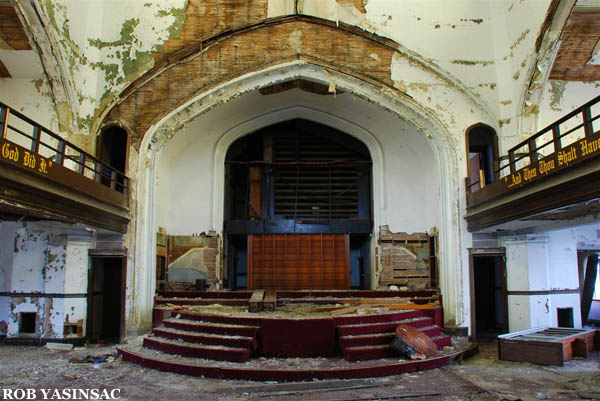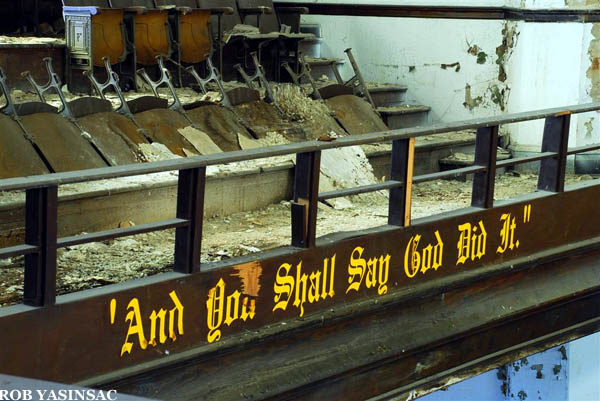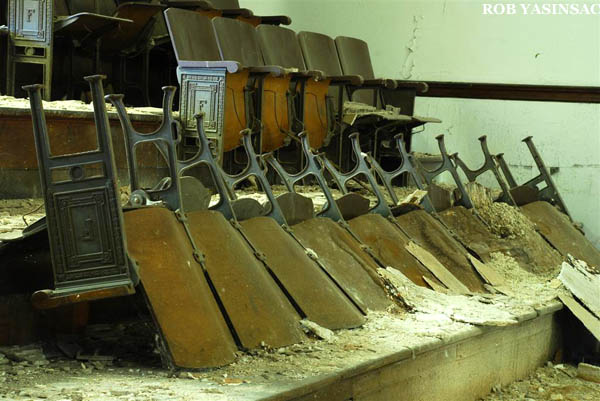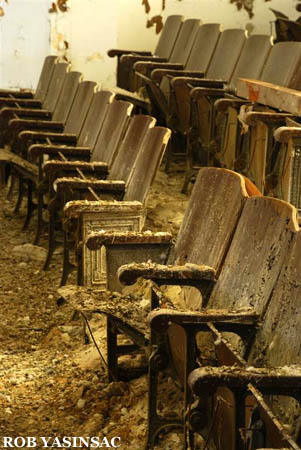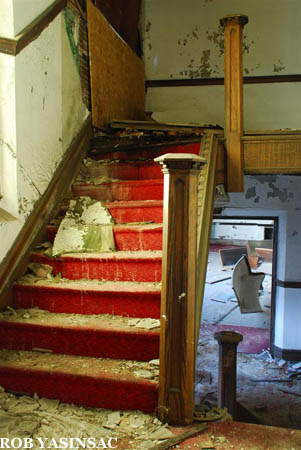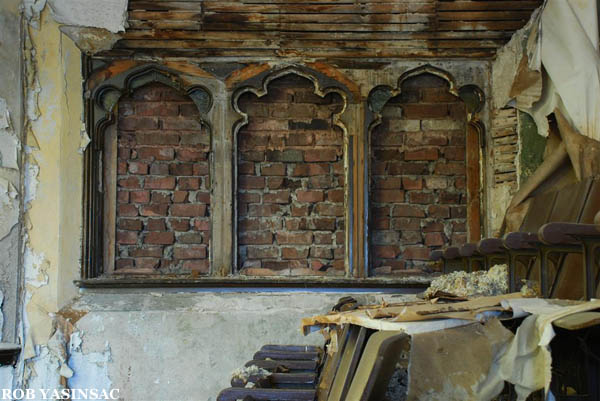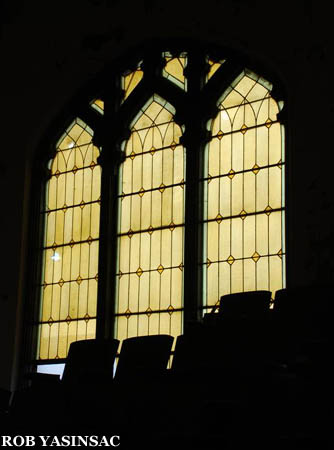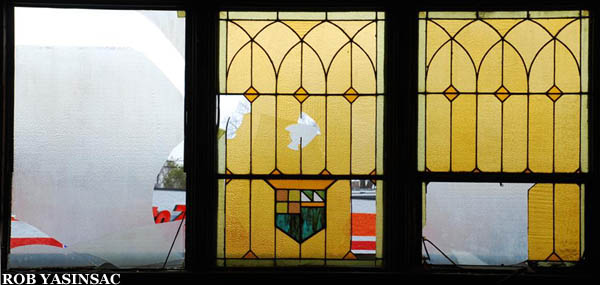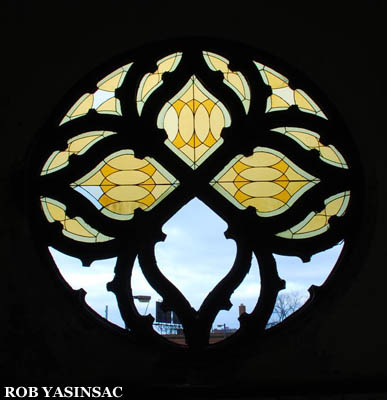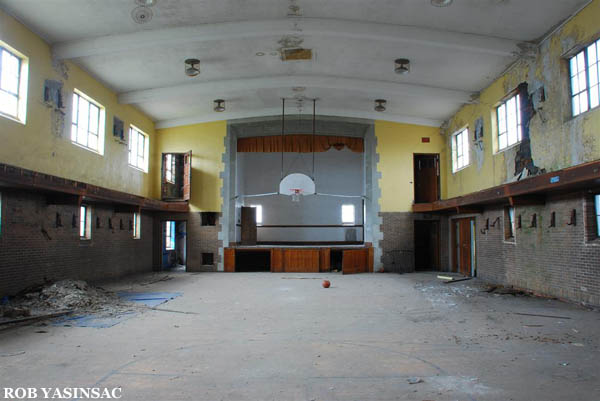 ---
This page copyright © 2010 by Robert J. Yasinsac. All rights reserved.
Reproducing or copying photographs without the permission of Robert Yasinsac is prohibited.