Detroit, MI
VARIOUS RUINS - PAGE 3




Home of the Model T, Highland Park.
This is where the Model T was mass-produced on the assembly line.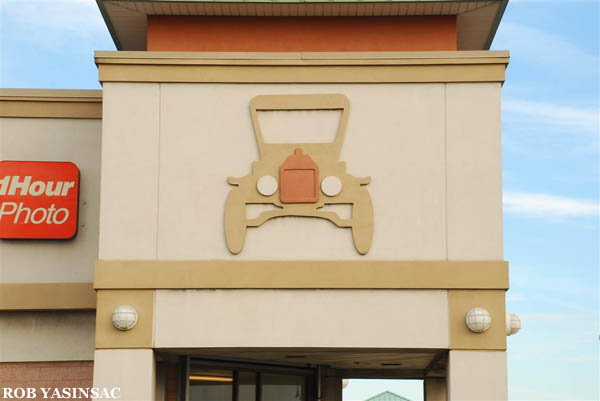 Part of the Highland Park factory was torn down to make way for a shopping center called Model T Plaza.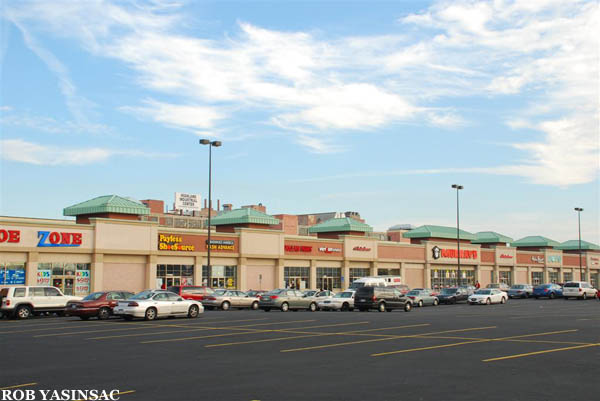 Very cute, they tried to make the shopping center look like a factory. And failed.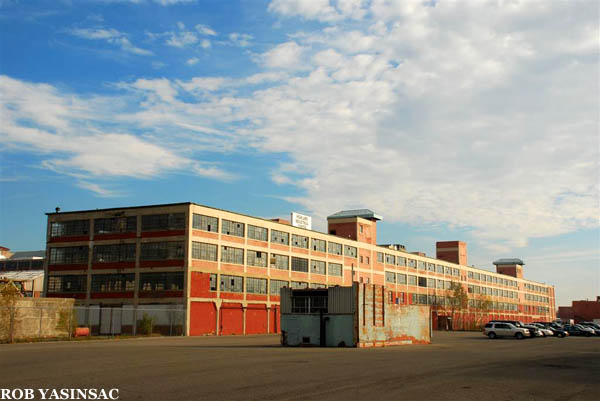 Ford still owns what is left of the factory and uses the site for storage.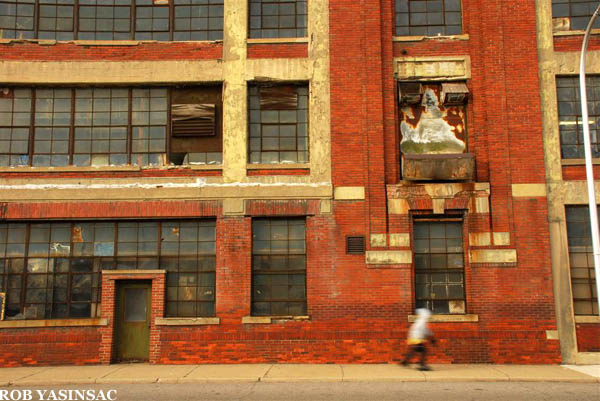 Ghost kid rollerblading past the factory.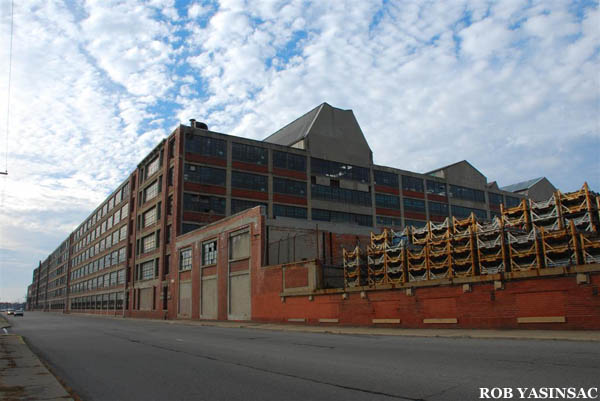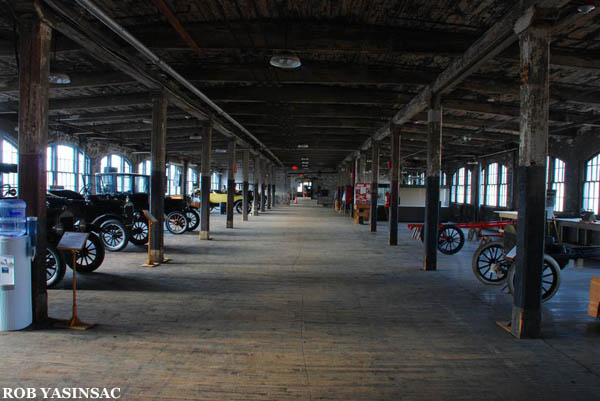 Third floor of the Ford Piquette Avenue T-Plex, where Henry Ford invented the Model T.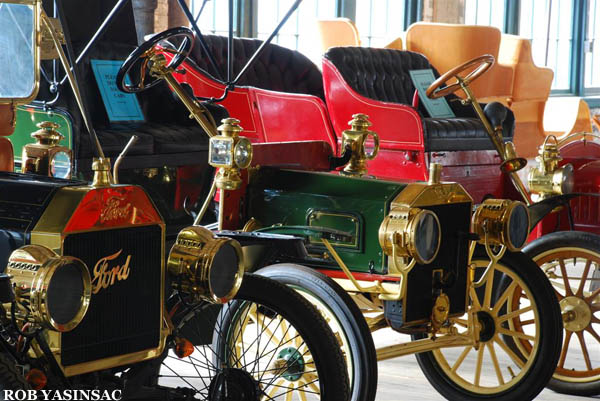 Today the T-Plex is a museum stocked with vintage automobiles. I was the only visitor at that moment, arriving about 45 minutes before the museum was scheduled to close. Dick Ruben, president of the T-Plex, was there that day and gave me a great tour and generously allowed me the extra time I wanted to take some photos.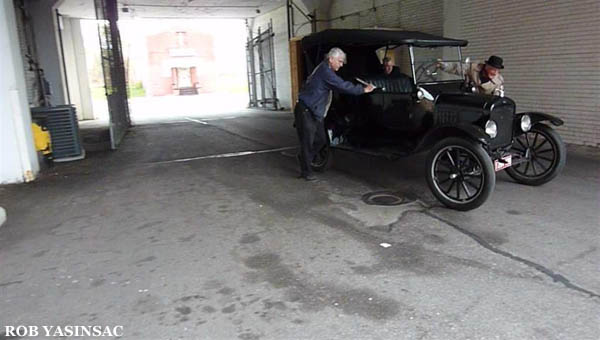 Some folks rented a historic vehicle for a movie shoot earlier in the day.
Here they are wheeling it into an elevator for a ride up to the museum space.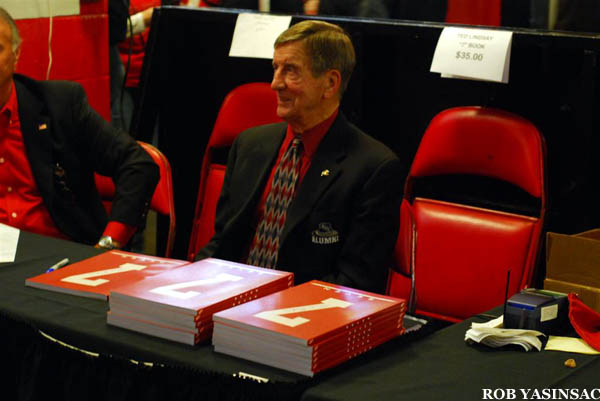 After the T-Plex I went to Joe Louis Arena to see the Red Wings beat the Colorado Avalanche.
Ted Lindsay was in attendance to sign copies of his book. Last year I saw Gordie Howe doing the same.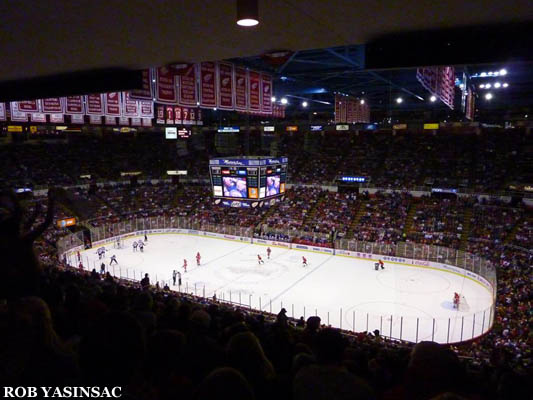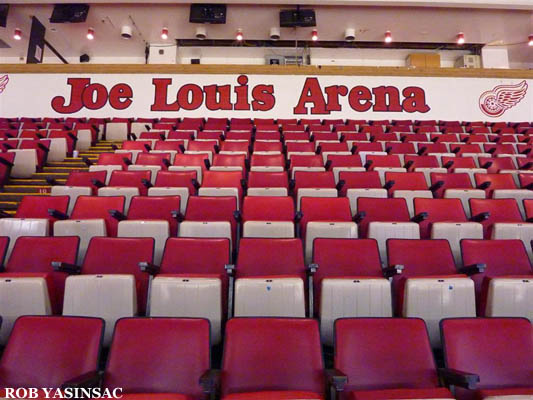 Joe Louis may soon be a relic, as the Ilitch family has been buying up many parcels of land downtown,
and a new hockey rink may be built near new Tiger Stadium, oops, Comerica Park.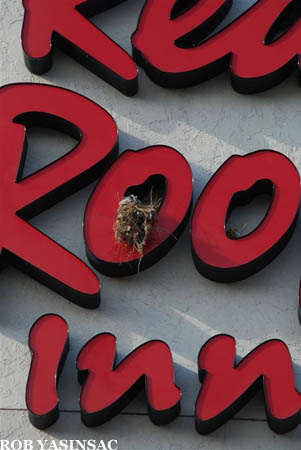 Red Roof Inn in Dearborn was good enough for the birds and good enough for me.


---
This page copyright © 2010 by Robert J. Yasinsac. All rights reserved.
Reproducing or copying photographs without the permission of Robert Yasinsac is prohibited.