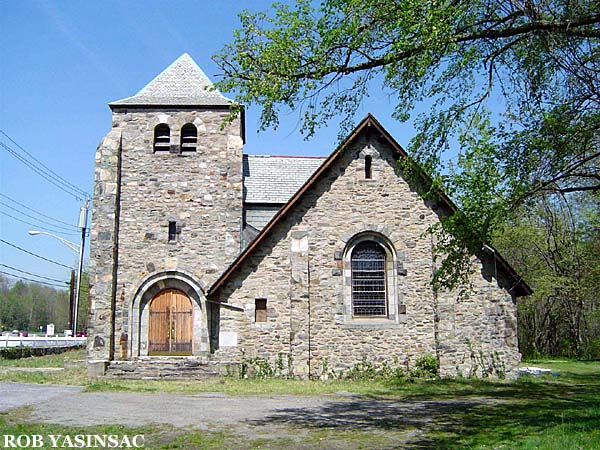 The family of prominent painter, muralist, author, and stained glass designer John LaFarge is associated with this formerly abandoned church (Bing aerial), located in northern Westchester County. John LaFarge's widowed mother, Louisa Binese LaFarge, moved into a nearby Swiss chalet-style house in 1870 after her marriage to local businessman Thomas Jones. John LaFarge was a frequent guest there and considered taking up residence as well but his wife declined; she preferred Newport to rural northern Westchester County.
After Louisa's death in 1897 her daughters Marie and Aimee assumed ownership of the house. Aimee's husband George Lewis Heins died in 1907 and in his memory Aimee hired the New York City firm of Hewitt & Bottomley to design the stone Norman-style chapel, which was built in 1911-12 across the street from her house. George Heins and nephew Christopher Lafarge were partners in the firm Heins and LaFarge and were responsible for the designs of for City Hall Station (New York City), New York Zoological Park (Bronx Zoo), and the Roman Catholic Chapel at West Point, among other notable commissions. John LaFarge designed three of the stained glass windows at St. George's Church himself, which was finished two years after he died. Those windows have since been replaced.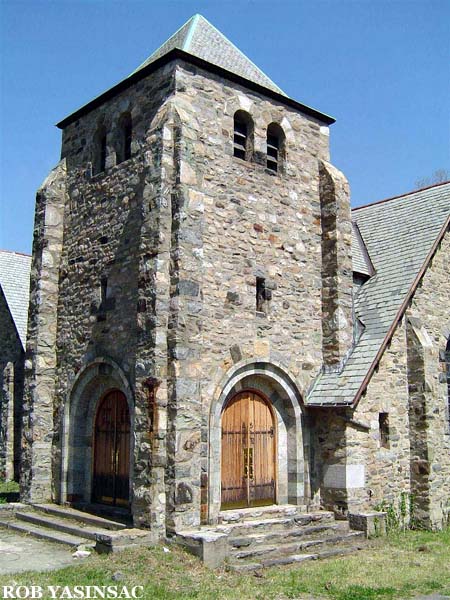 St. George's Church was last used for services in 1983 and then-owner Saint Elizabeth Ann Seton Parish sold the church amid plans to build a new place of worship. The country chapel sat vacant until a developer renovated it in the early 2000s. The new owner announced plans in 2001 for an upscale restaurant, but was rejected in 2005 as local officials claimed there was not enough room for 50 parking spaces required by zoning laws, as well as the proximity to wetlands, despite the existence of adjacent commercial space.
On May 10, 2005, I happened to meet the developer, a man named Michael Palmietto. I was taking some photos from the road when a pickup truck came around the corner from the back of the church. The man driving the truck got out and inquired of my interest in the building. Eager to show off his recently completed interior renovations, Mr. Palmietto invited me inside for a peek. I took some hand-held photos with my first generation digital point-and-shoot camera, hoping to return another day with more time for properly composed and exposed photographs. I never followed up, but these photographs will suffice for the historical record.
Later in 2005, Palmietto sold the church to Tom DeChiaro. DeChiaro also proposed opening a business in the old stone church, and his plan stirred debate in the political arena and controversy among the town's landmarks preservation board. Recently, I learned that DeChiaro has prevailed and the formerly abandoned St. George's Church is now open for business as the Winery at St. George.
With Information From The Yorktown Historical Society:
Article about Endangered Buildings
Article about the LaFarge Family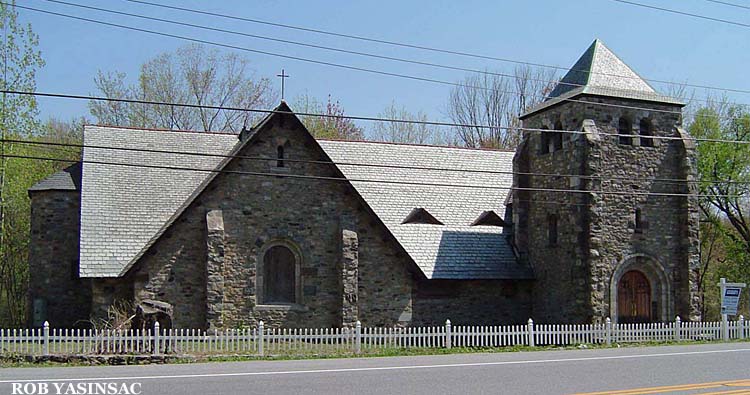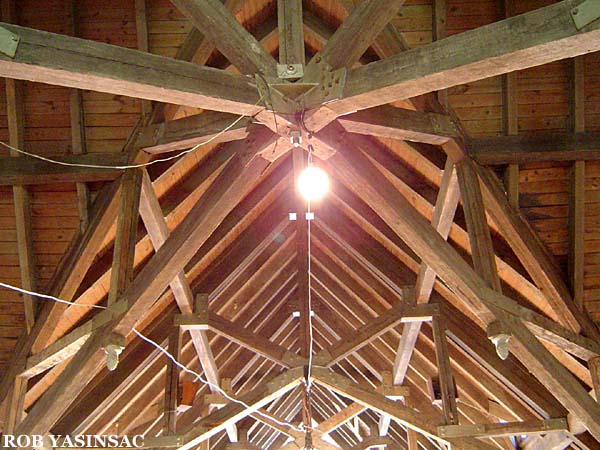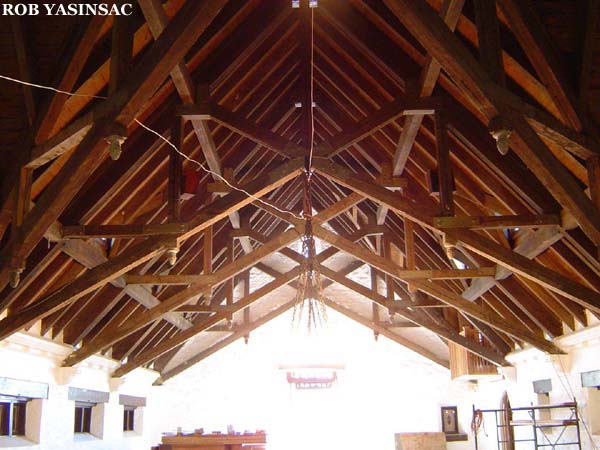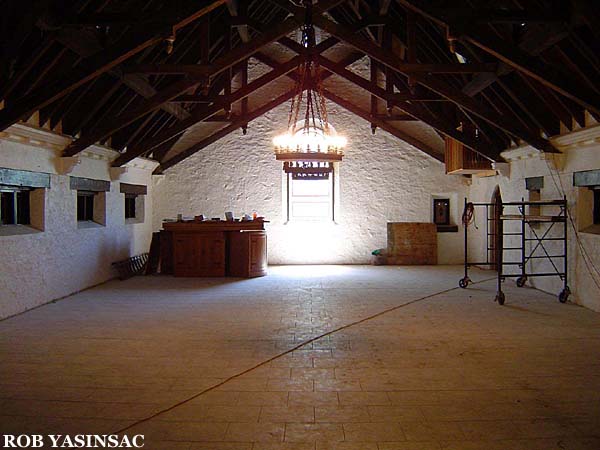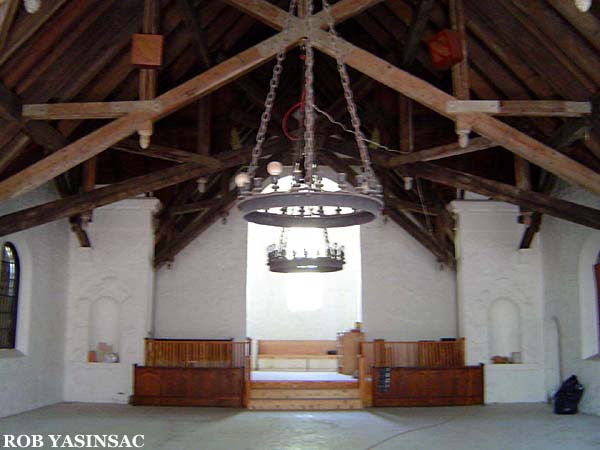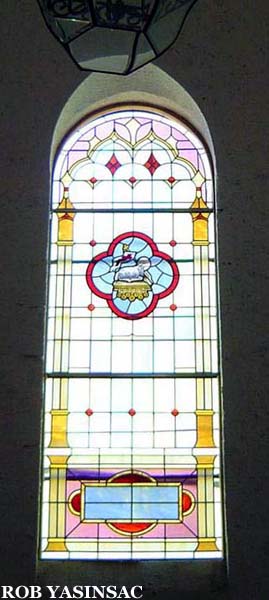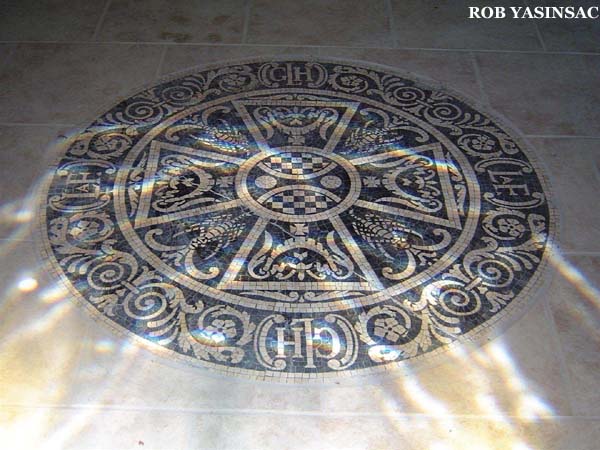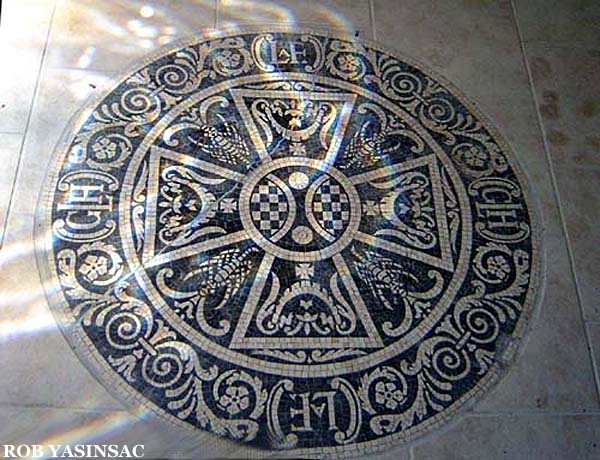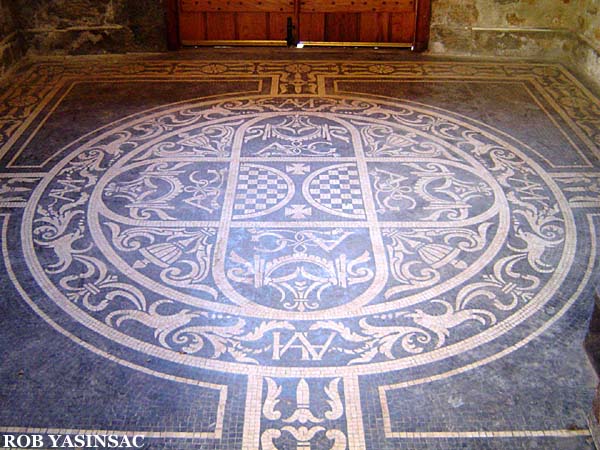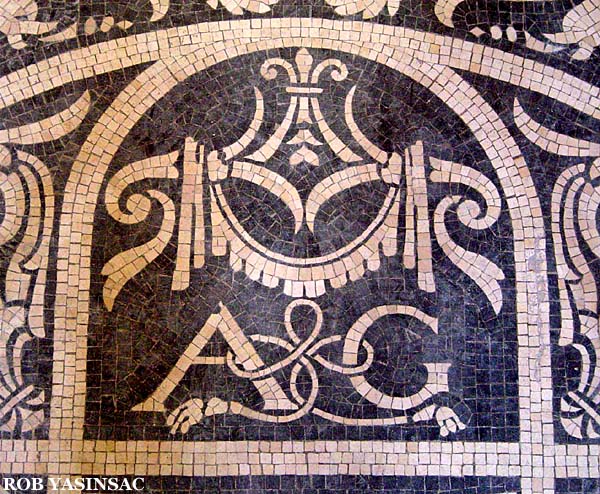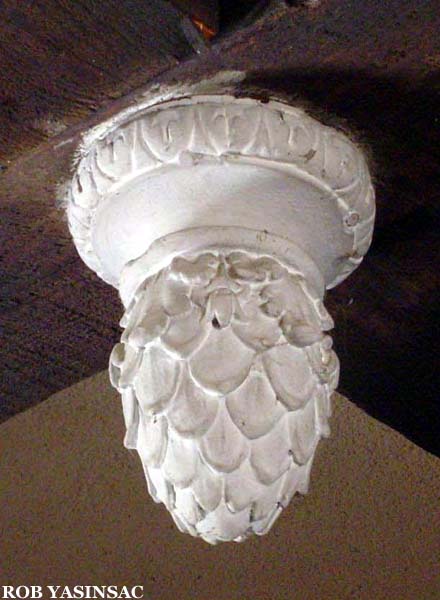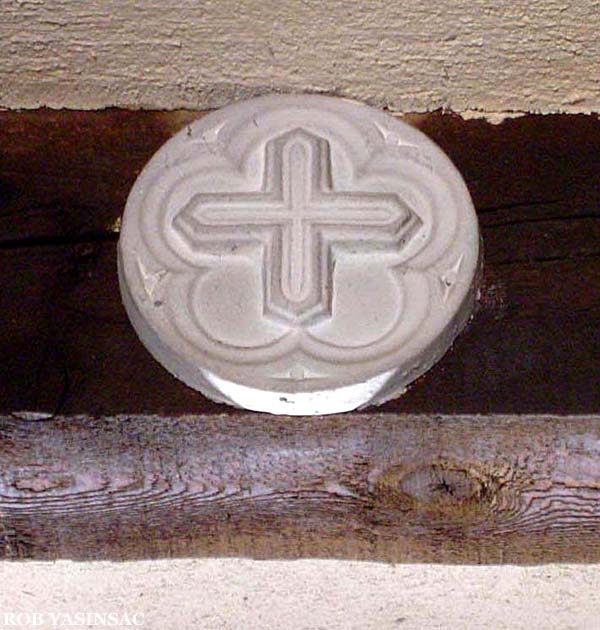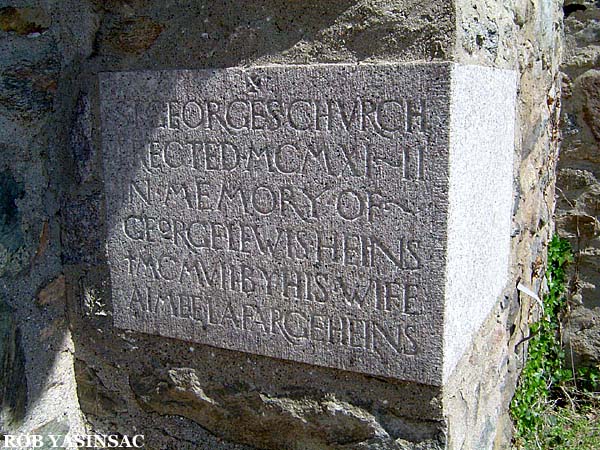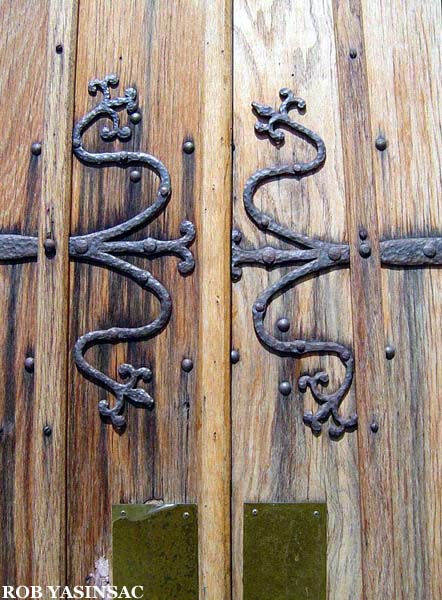 And this last photograph was taken April 23, 2011. The signs seems to have sprung from the political action that kept the winery from opening up for so long.