After a few intensively researched posts, I'm going to keep this simple. Here are some shots from a couple days exploring this weekend.
1. Ossining
A quick visit to a doomed old house.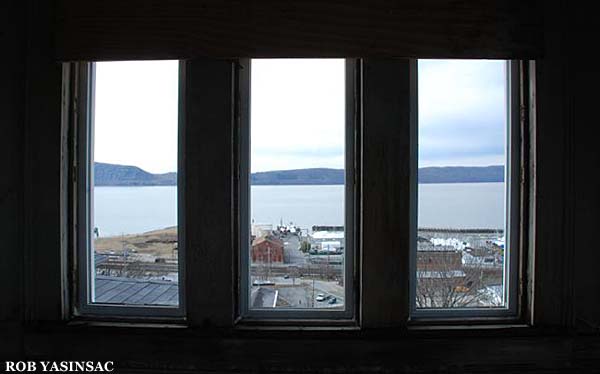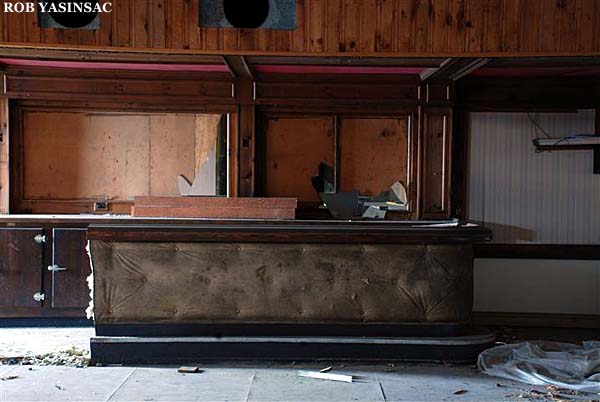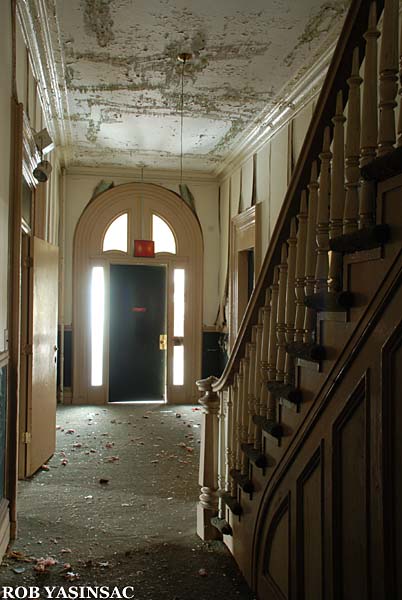 Next, I met up with Christopher Radko and we photographed gatehouses, iron gates, and Gothic-revival mansions in Irvington and Dobbs Ferry.

2. Dows Lane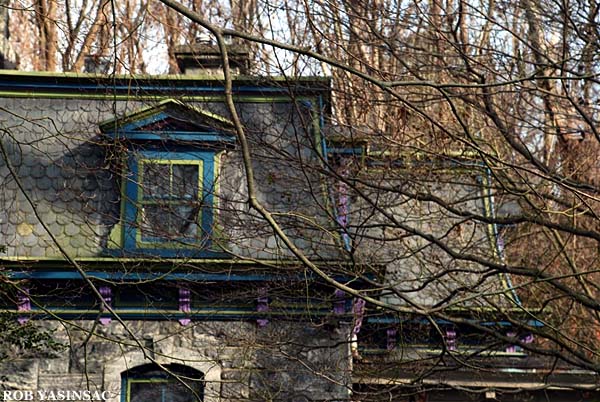 I didn't expect to see the purple, blue and green trim, but I think their subdued tones work on this fine stone gatehouse.
3. West Clinton Avenue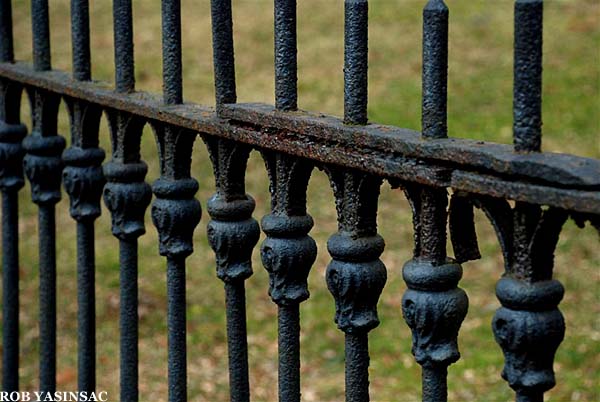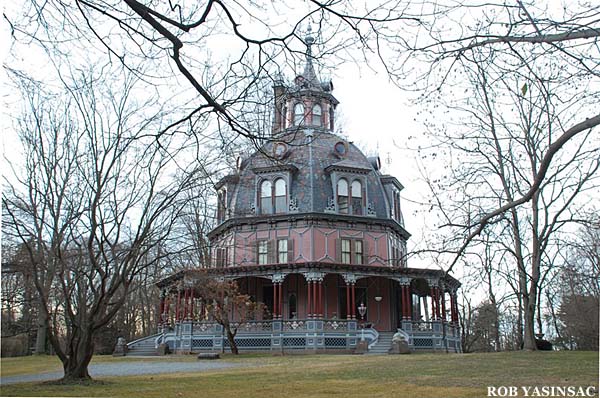 The one and only "Octagon House" (Armour-Stiner House).
4. Ardsley (Cyrus Field estate)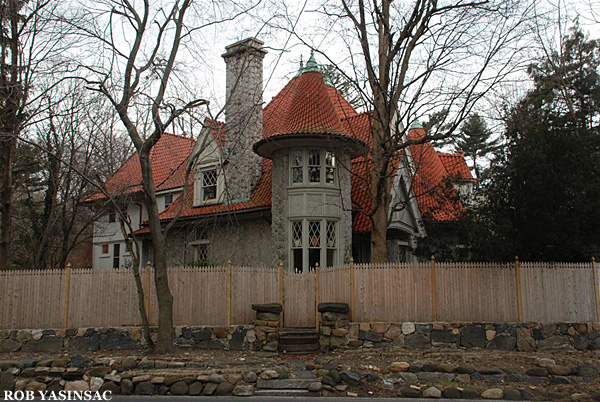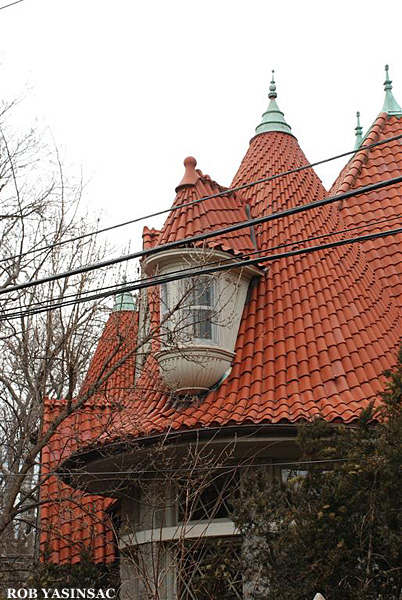 We liked the small rounded dormer projecting from the turret, and wondered what it was like inside.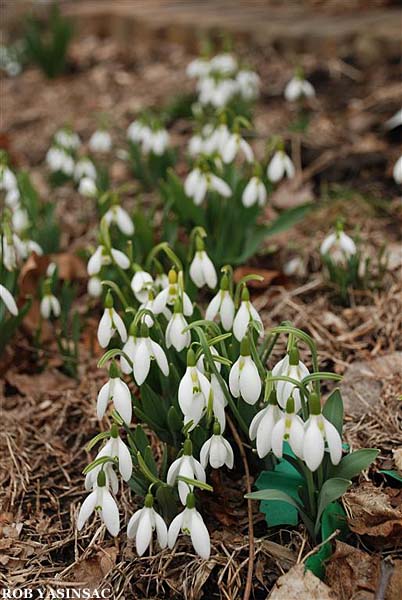 5. Ingleside, Dobbs Ferry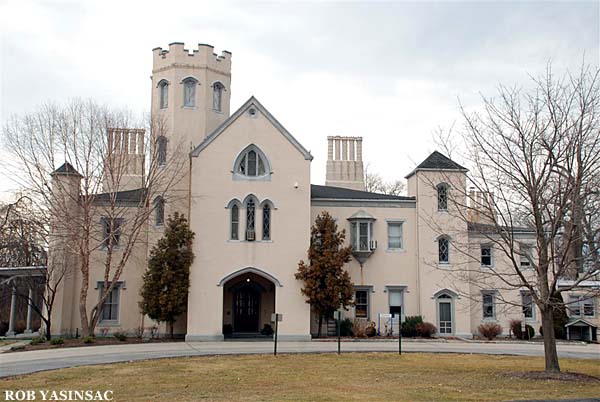 Alexander Jackson Davis designed this mansion. It is very much a smaller, albeit now stripped-down, version of Lyndhurst in Tarrytown.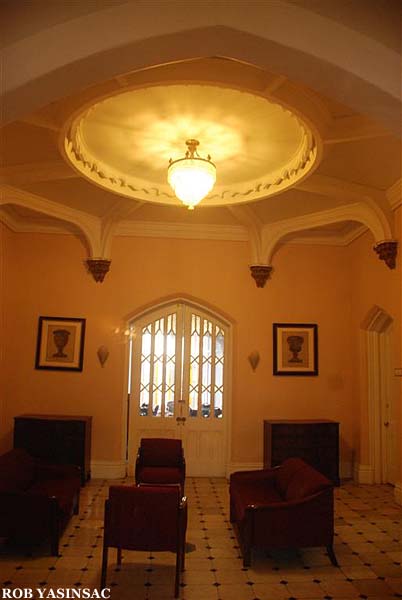 6. Anchor Brewery, Dobbs Ferry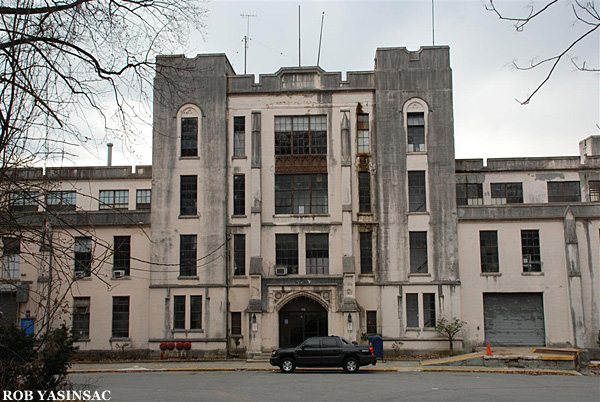 A great old industrial building still in use, though no longer a brewery.
7. Strawberry Hill, Irvington
Our last stop of the day was this fantastic granite chateau. It is partly still in use as a private home, and parts seem to be in state of suspended restoration.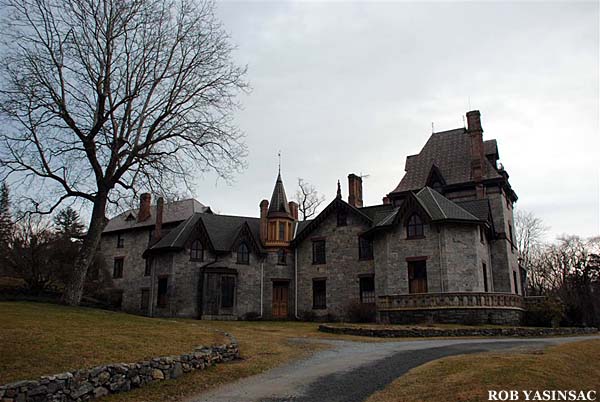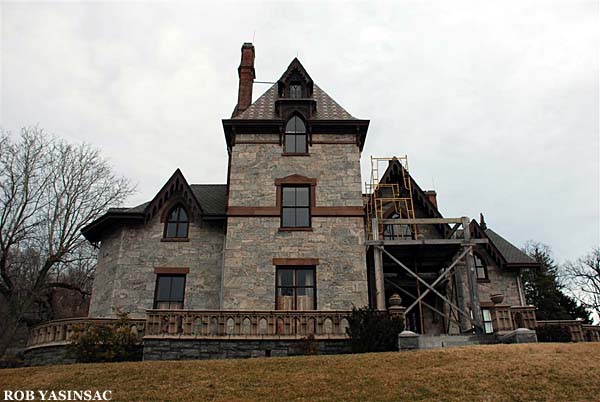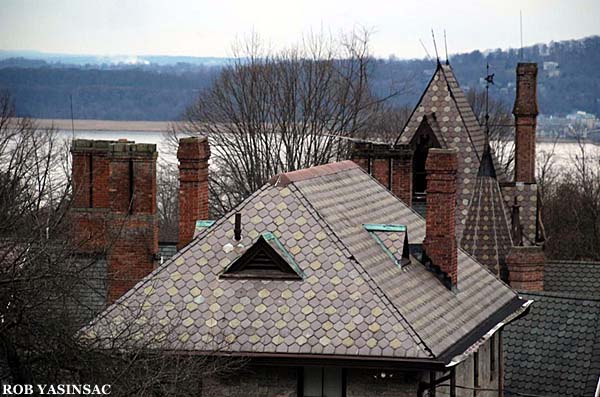 Although the house still appears much as it did in the 1870s, land immediately north and west of the house was sold off for McMansions, ruining the context of the house. There is still a incredible view to be had from the top of the hill however.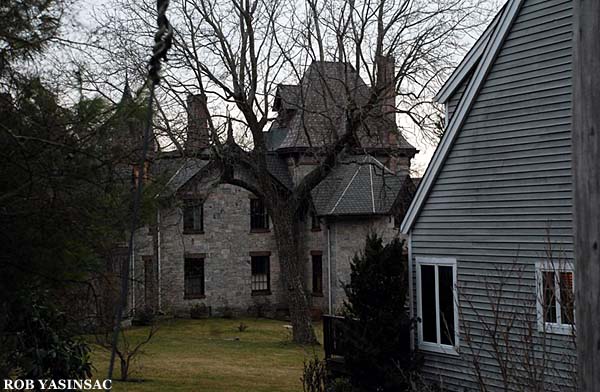 The newish McMansion-type dwellings are already showing their age, and unlike stone and wood villas, these synthetic-sided structures do not age well.
The next day Stephanie Larose and I visited the old hospital in Poughkeepsie. We made friends with some other photographers from Connecticut who had been here before and reminisced about the days of old (pre-fire).
8. State Hospital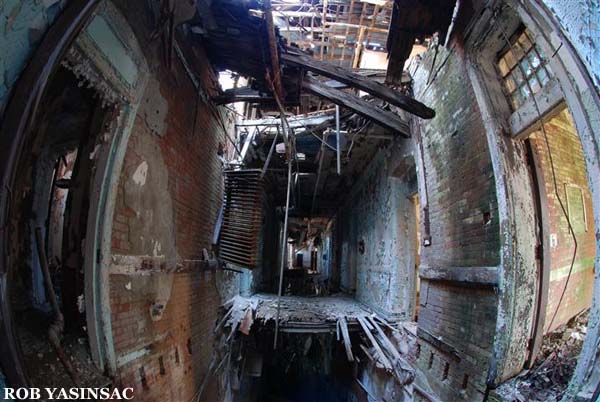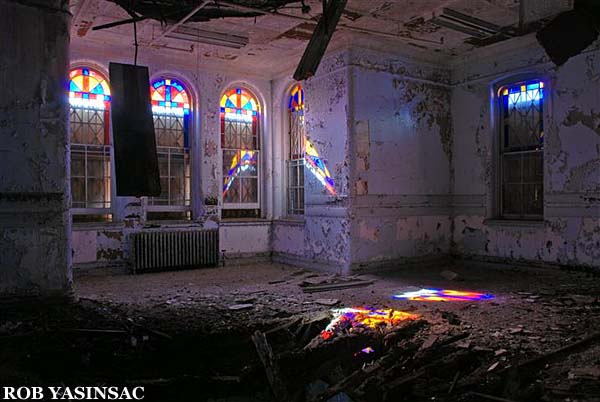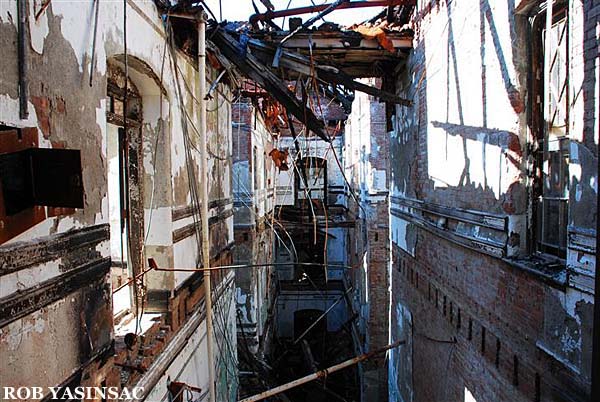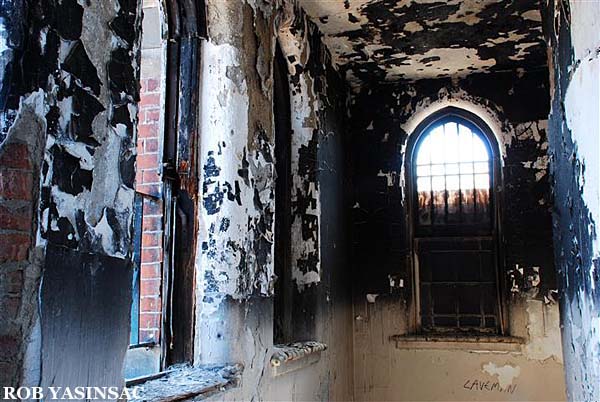 Standing here I imagined the intense heat as the flames curled around the corners and up the walls, and the cracking of nearby roof timbers and the collapse of entire floors.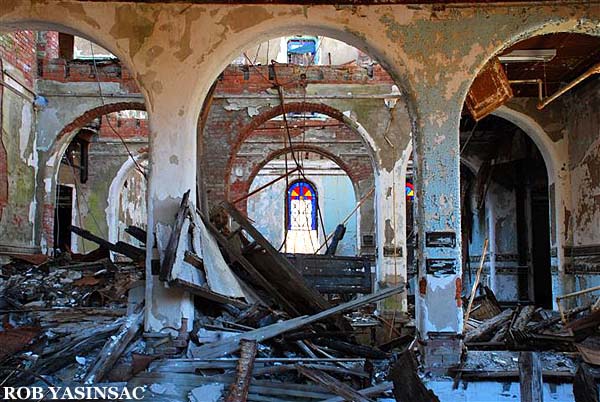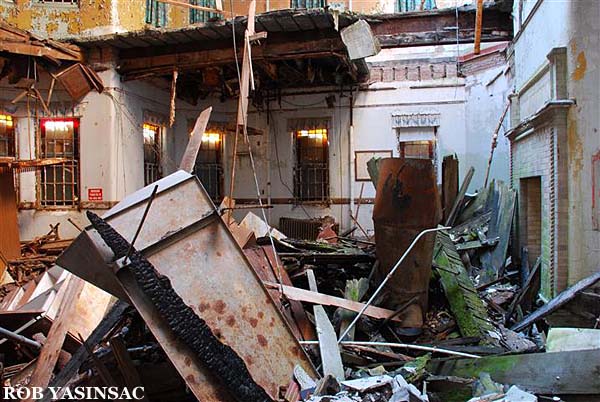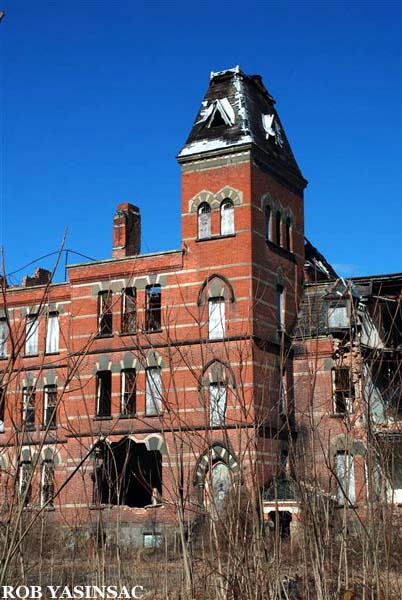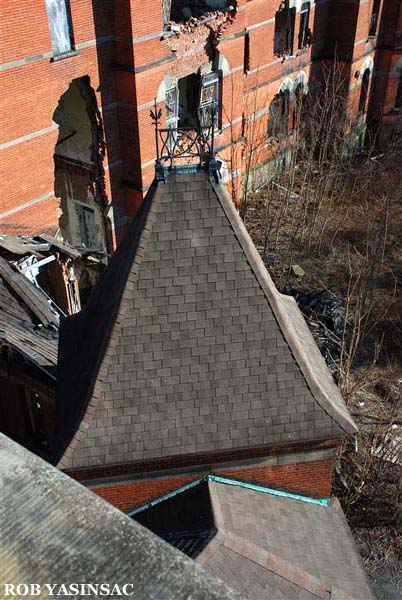 The weather was warm and the light was perfect for color photography. But I really liked the way the black-and-white photos came out.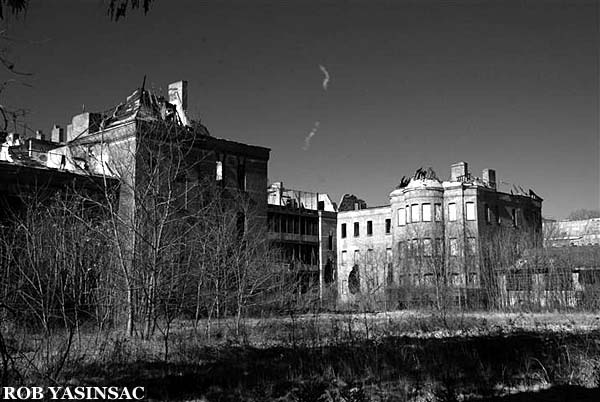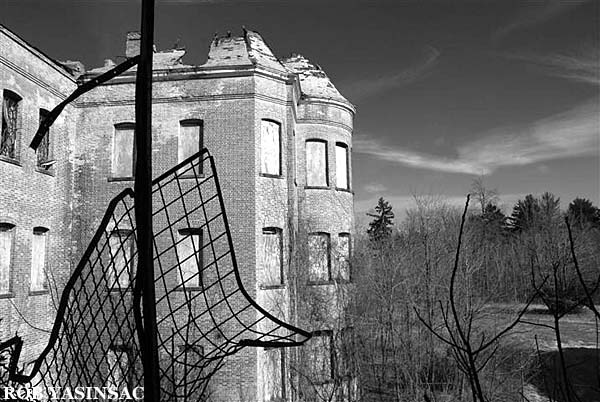 9. The old landing towns.
On the way home I skipped off Route 9D and took the river roads through the old landing towns. Now mostly bypassed by commuter trains (especially up in Columbia County and northern Dutchess) and bereft of commercial river traffic, many of these once-bustling towns are now places where people only sleep. They work, pray, eat, and shop elsewhere, but one hundred years ago you could do all of that in one of these places.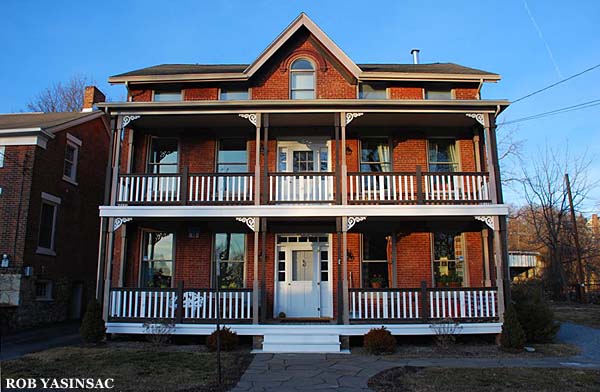 This house above in New Hamburg was a notable landmark on my early train rides up north. It appeared quite ruinish ten years ago.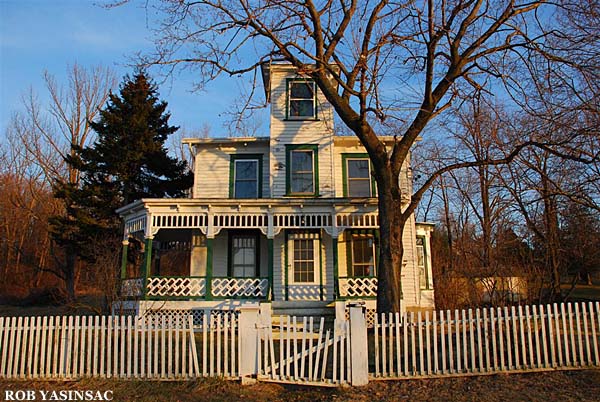 Much of the train ride north of Westchester is views of the woods on the land side, but once in a while you pass a place like Chelsea, and a bunch of great old homes zip by the window really fast.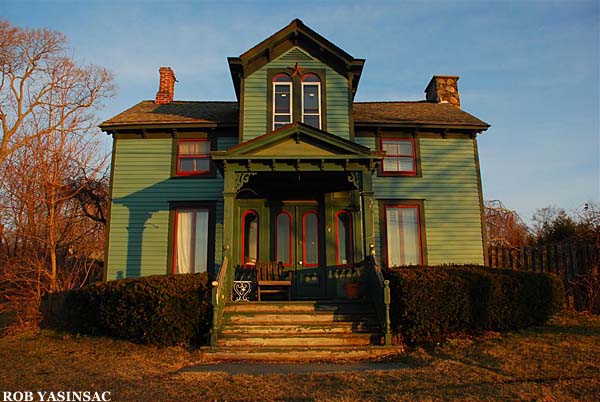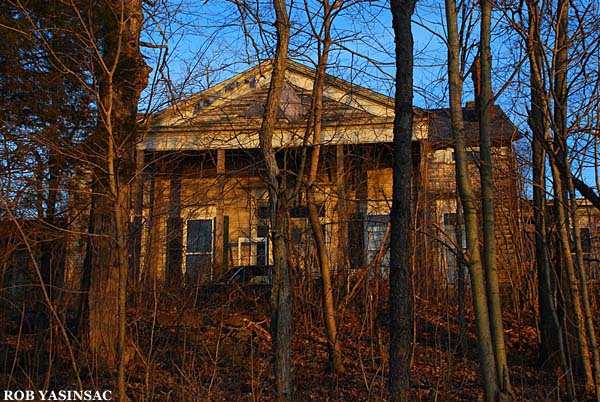 This one seems to be a restoration project.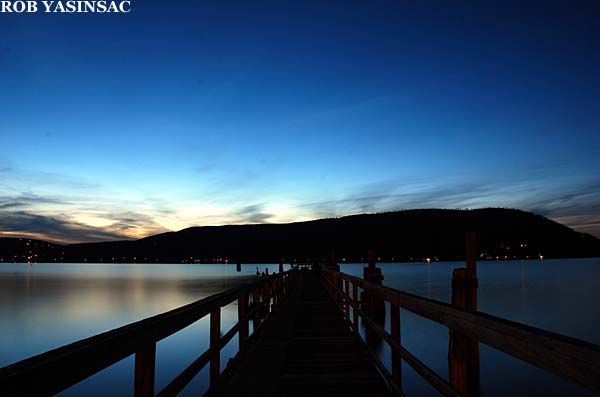 I got to Peekskill in time for the magic hour, and stopped at Charles Point where I took my last photographs of the day.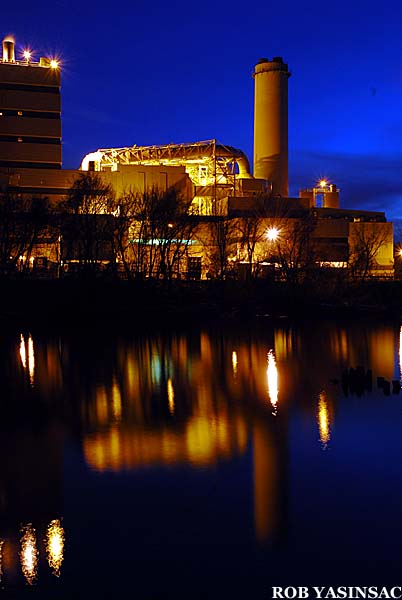 ____________________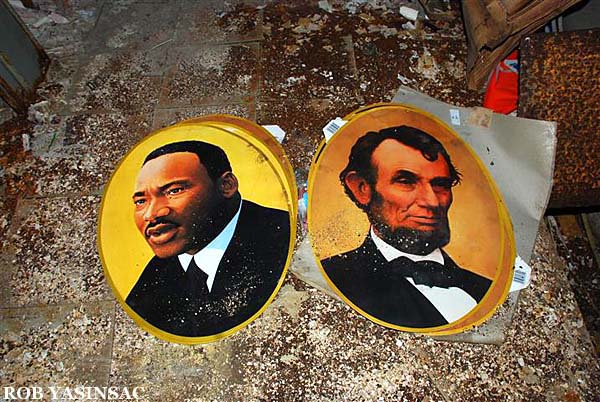 Happy Martin Luth-,err, Presidents Day.