Saw Mill River Parkway
WESTCHESTER COUNTY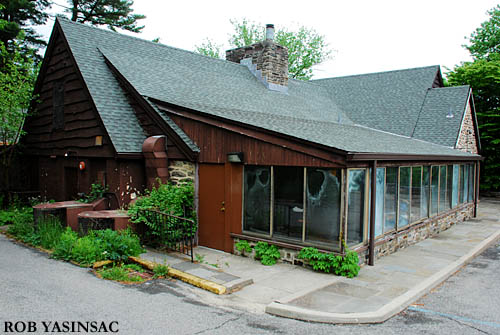 Woodlands Lake Restaurant, Irvington. May 18, 2007.
The Saw Mill River Parkway was one of several parkways created by the Westchester County Parks commission in the early-to-mid 1900s. The planners' intention was that the road would be part of the landscape, not be the landscape as highways are today. Some of us may get nostalgic and say "they don't build 'em like they used to" when referring to buildings and homes; the same could be applied to roads and highways today. Stone bridges, grassy meadows, shaded service stations, and roadside restaurants (not fast food chains) defined the old parkways. Today, some of those roadside buildings survive only as ruins having been sacrificed for for the "safety" of speeding motorists. Click the links below to visit the SMRP Service Stations and Dugan's.


Yonkers Service Stations
Dugan's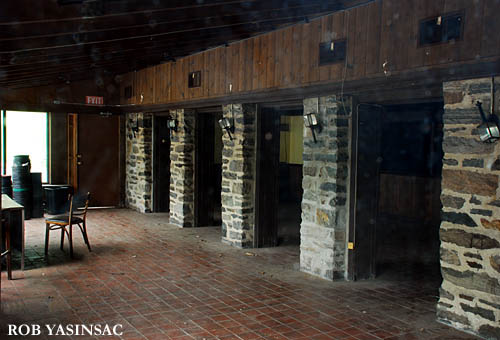 Woodlands Lake Restaurant, Irvington. May 18, 2007.
---

Yaz' Hudson Valley Ruins and Abandoned Buildings, etc.
---
This page and all photographs copyright © 2007 by Robert J. Yasinsac. All rights reserved.