Arryl House
CLERMONT, NEW YORK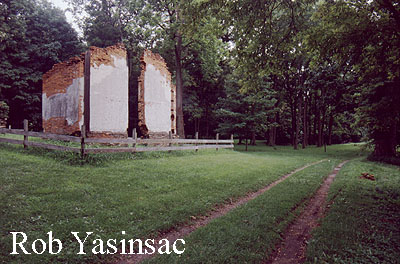 August 5, 2003
The Arryl House ruins are a small but highly interesting part of Clermont State Historic Site, "Hudson River seat of New York's politically and socially prominent Livingston family". The famous mansion estate was established in 1728 by Robert Livingston, Jr. His grandson Chancellor Robert Livingston, "most prominent Livingston of all," drafter of the Declaration of Independence, administer of Oath to Washington, and developer of steamboat technology (with Robert Fulton), built Arryl House, also known as New Clermont, in 1792.
The new house was shaped like the letter "H" and its long-side, over one-hundred feet, faced the Hudson River. It was built near an orangery, and inside the house was a library of over 4,000 volumes. Arryl House burned in November 1909, and an official sign at the park states the fire may have been caused by an ember from a passing locomotive tossed eastward on that windy night. The Livingston family preserved the ruins as a memorial to its builder, and the park today preserves some of the walls of the house, although more of the ruins were removed by State Parks some years back due to safety concerns.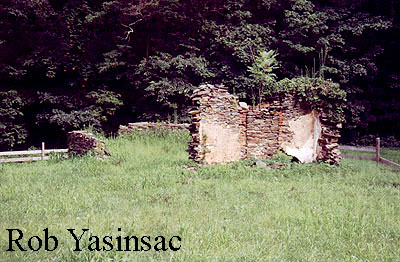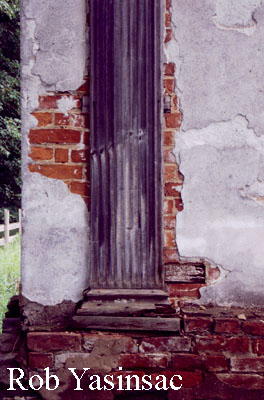 ---

Yaz' Hudson Valley Ruins and Abandoned Buildings, etc.
---
This page and all photographs copyright © 2003 by Robert J. Yasinsac. These photographs are posted for private, non-commercial viewing purposes only. All other uses prohibited. All rights reserved.