Announcing "A View Of Northgate" – Original Works by Thom Johnson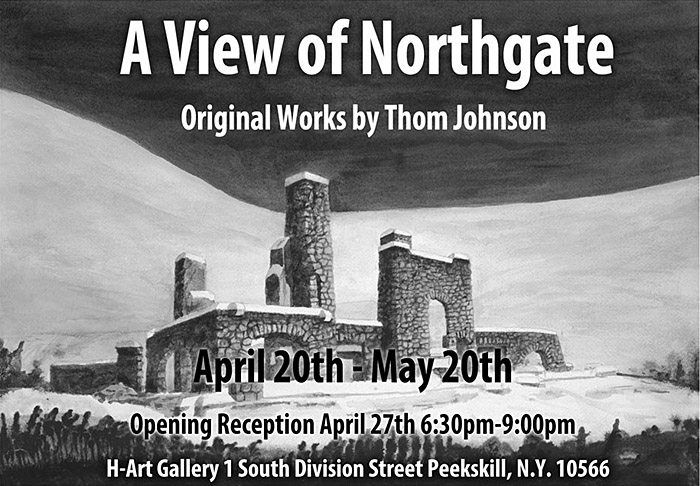 A collection of ink washes by Hudson River Artist Thom Johnson, based on the ruins of Northgate (the old Cornish Estate) located in Hudson Highlands State Park near Cold Spring, N.Y.
On Display April 20th – May 20th
Opening Reception April 27th 6:30 – 9pm
H-Art Gallery
1 South Division Street
Peekskill, NY, 10566
________________________
I've seen many of these images already, as works-in-progress, and I eagerly await viewing the completed works. The ink washes, directly based on actual photographs, depict the ruins of the Northgate estate among altered landscapes that are devoid of the vines and old-age trees that obscure and intrude into photographic views of the ruins while presenting other features that may be interpreted by the viewer. The images present a unique visual survey that will be of interest to those who have hiked to Northgate or who appreciate Hudson Valley ruins in general. I'll be at the opening reception – I hope you can attend too!
-RY