Yesterday afternoon I walked around Main Street in Ossining and then explored that area north of Main and west of Broadway. There are a lot of great old brick buildings and small wooden houses of diverse architectural styles. Many of these homes are occupied but a few appear to be in various states of repair (or disrepair). Some old houses are abandoned, along with a few buildings in the Main Street area. Many of these buildings likely date from the mid-to-late 1800s.
All of these pictures are cell-phone photos, as this was an unplanned excursion and I did not have an actual camera with me.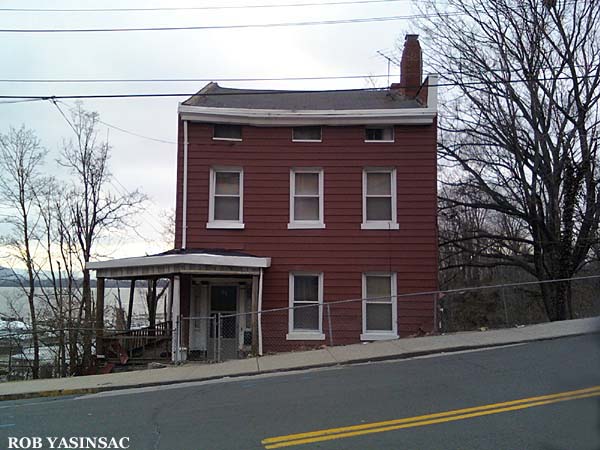 My first target was 65 Main Street, recently on the market for around $100,000 and advertised as "tear down or renovate." I've had a bit of fantasy lately about buying an old house and doing the restoration work myself, but haven't got the resources to back it up. This would be an amazing project. The listings stated that the house was built in 1855, and there is good Hudson River brick under that cheap aluminum siding.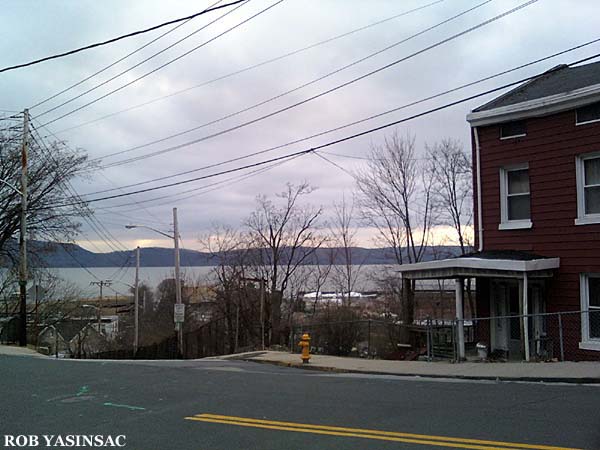 How about that amazing Hudson River view. Wow.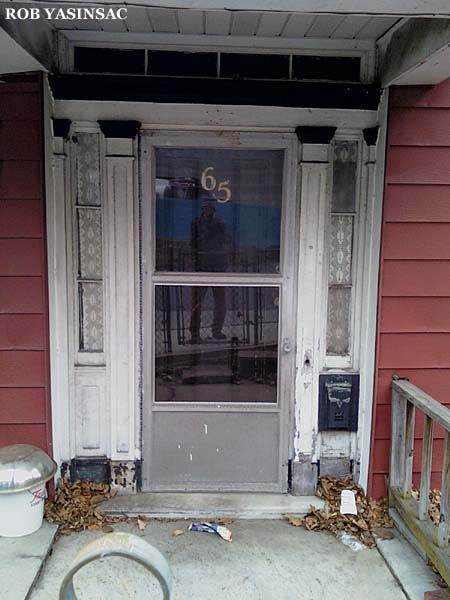 Nice doorframe details are intact too.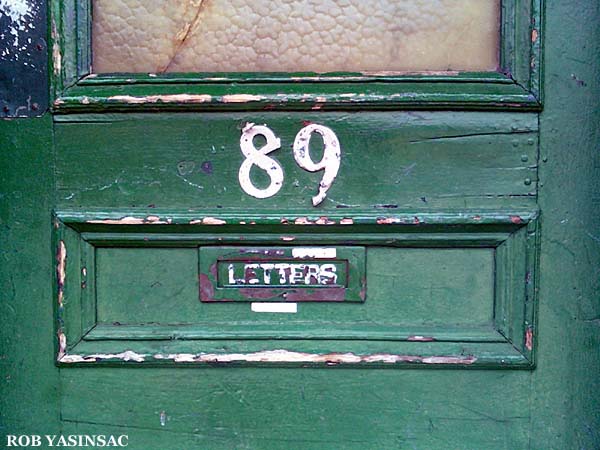 Further up Main Street I found this interesting door underneath a sign that said "Furnished Rooms." I wondered if that sign was a leftover movie prop, as some movie scenes have been filmed in the area in recent years, including scenes from Bill Murray's "Broken Flowers."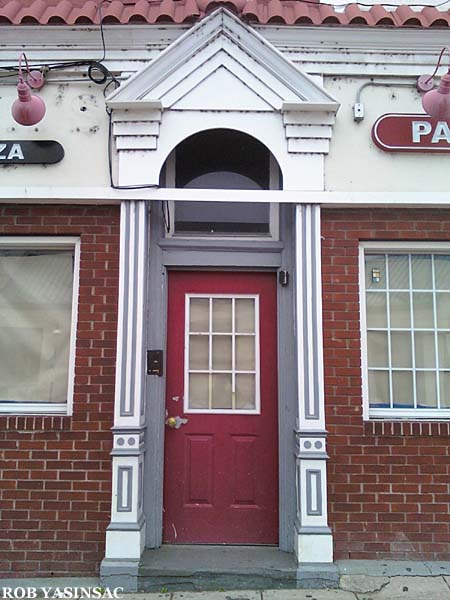 This one belongs in Preservation Magazine's "Yikes!" column, if they are still doing it. The fake pediment has nothing whatsoever to do with the original architectural trim around this storefront and it is made from the same cheap particle board that you might find in a bookshelf or TV stand from Home Depot.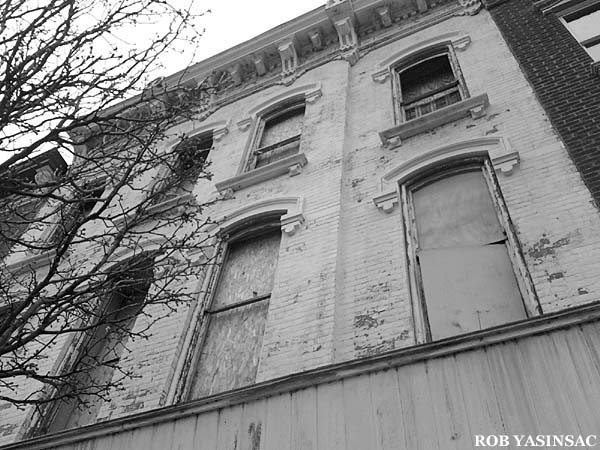 Main Street looks good these days, but this building (above and two images below) was recently declared unfit for human habitation.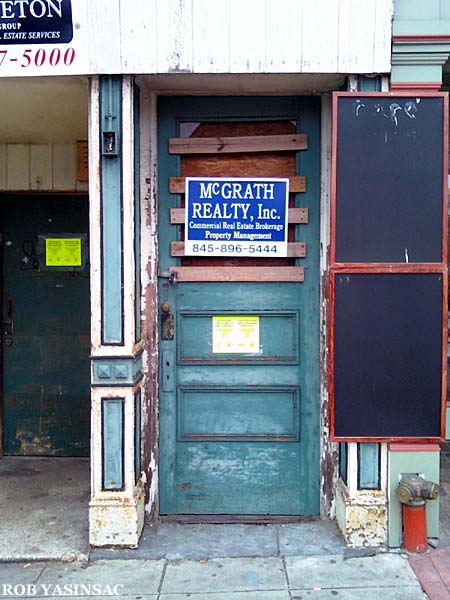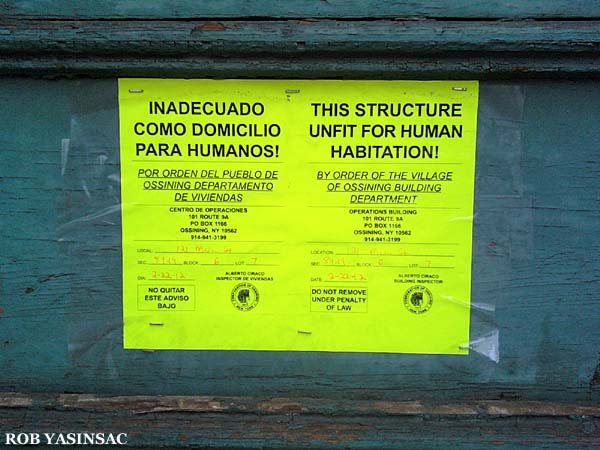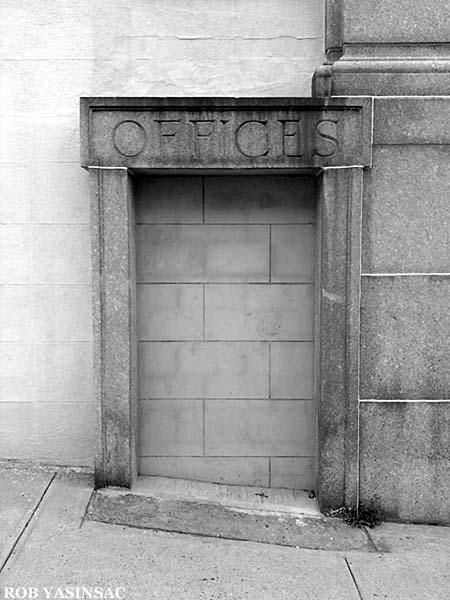 This door is at the back of the formerly abandoned, now renovated Ossining National Bank.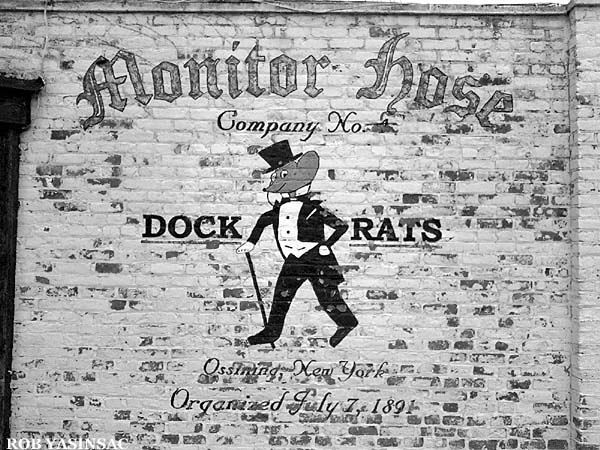 I found this awesome sign behind the Monitor Hose Company's firehouse.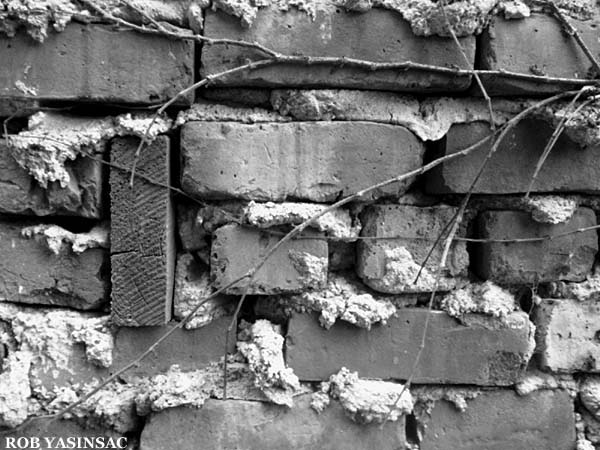 Foundation of a condemned building on Central Avenue.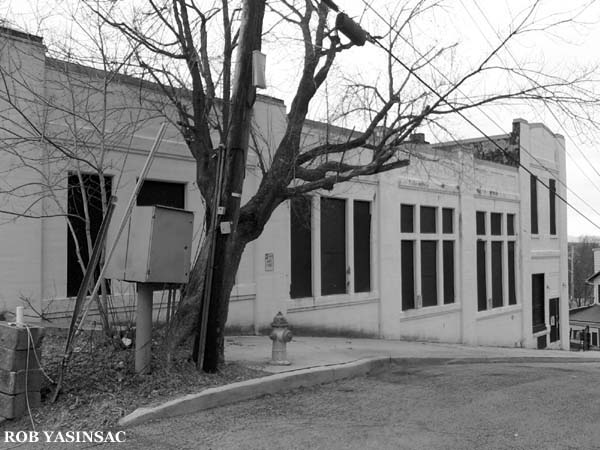 Driving around aimlessly is a good way to find cool stuff. This previously-unknown-to-me industrial building appeared to me while driving through an otherwise residential area on the heights above the Hudson. Some kids playing in their driveway while their tennis ball-chewing dogs barked at me came over and said "No one ever goes in there. Only every two months you see someone."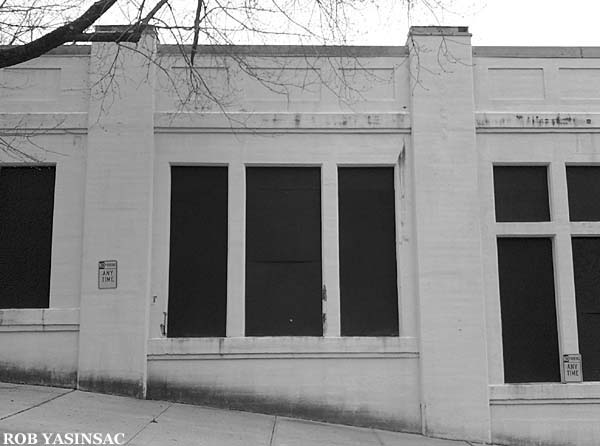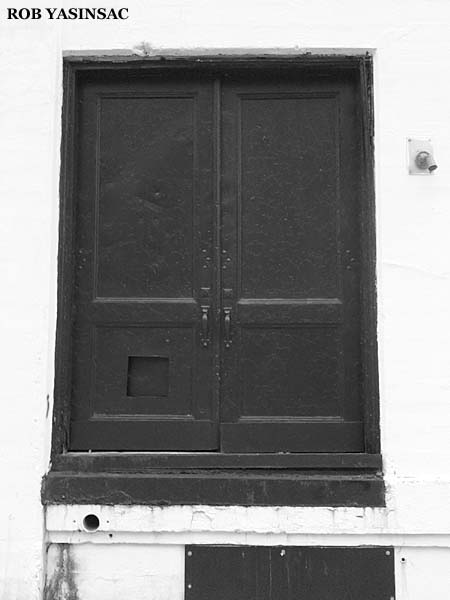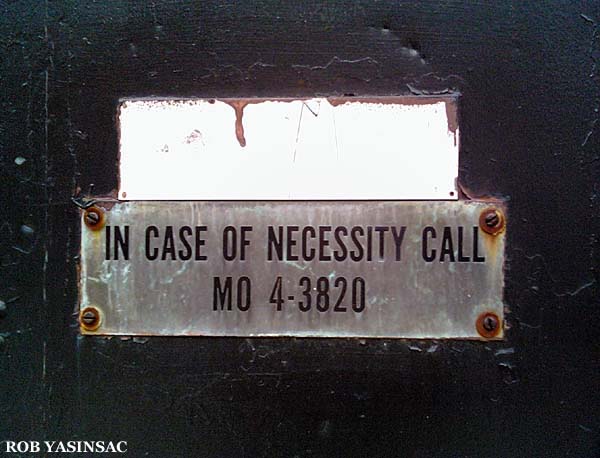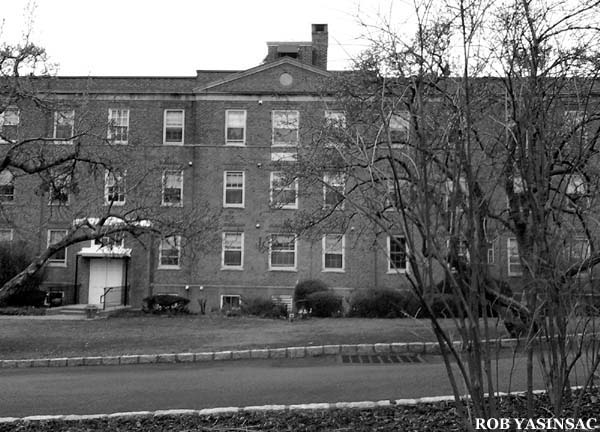 Heading back towards Broadway I found the buildings of Victoria Home, a skilled nursing facility in a shingle-style mansion with a 20th-century brick institutional addition.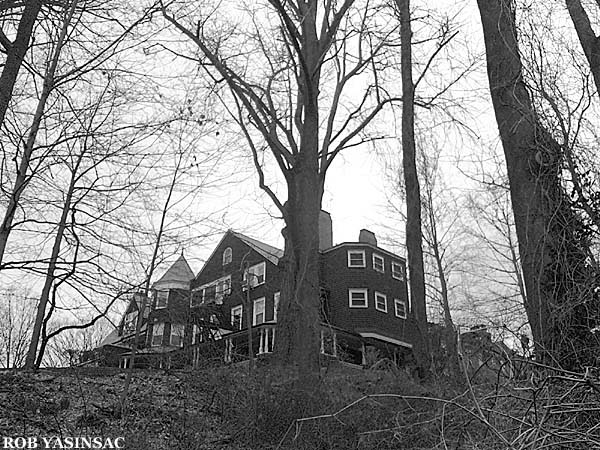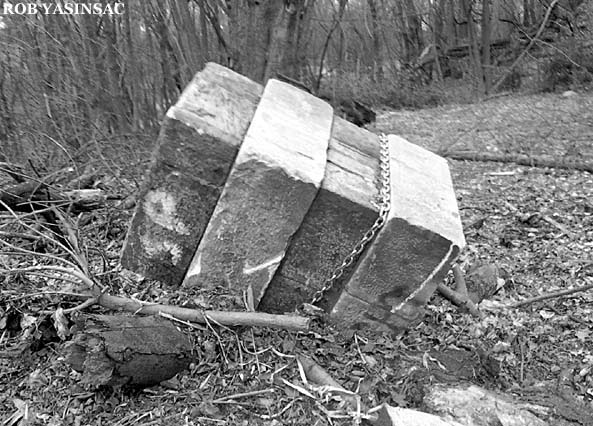 Sadly the old gate pillars to the estate on North Malcolm Street have been toppled.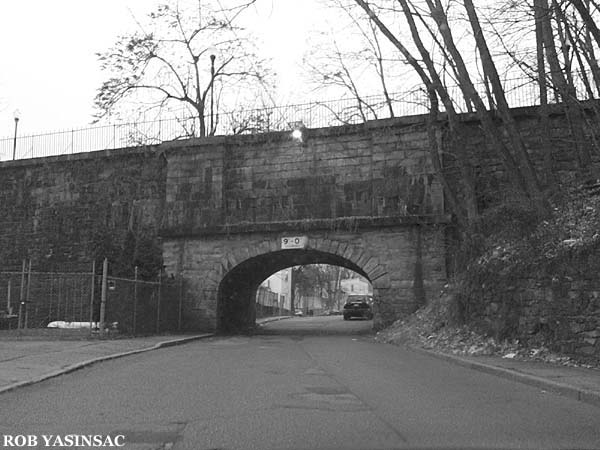 Lastly I show one of the fantastic arched underpasses of the Old Croton Aqueduct. This one is on Aqueduct Street.