The Journal News reported that a once-threatened row of buildings on Warburton Avenue in Yonkers will be preserved. In late 2007, the Greyston Foundation announced plans that would demolish the connected buildings located opposite Philipse Manor Hall (a later proposal to "preserve" the facades would actually have severely altered them).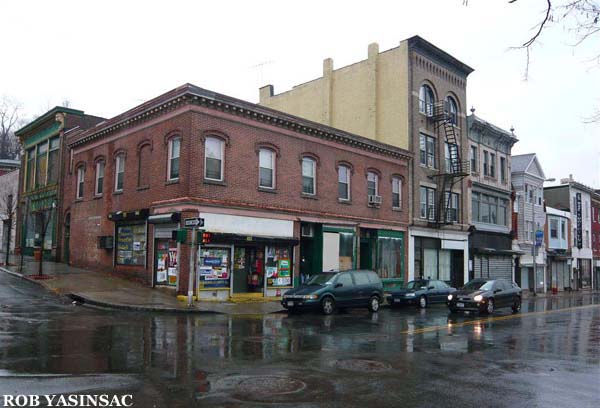 In 2008, the Yonkers City Council established a historic district inclusive of these buildings, and Greyston decided to begin construction only of an apartment tower on a vacant lot on North Broadway behind the Warburton Avenue buildings.
L+M Development Partners owns the Warburton Avenue buildings and plans to renovate the interiors for apartments and shops.
Source Article:
"Warburton Lofts Restoration Project Begins in Yonkers." By Colin Gustafson, The Journal News, March 7, 2012.
Bing Aerial – The buildings to be renovated are located on the north half of Warburton between Wells Avenue and Manor House Square.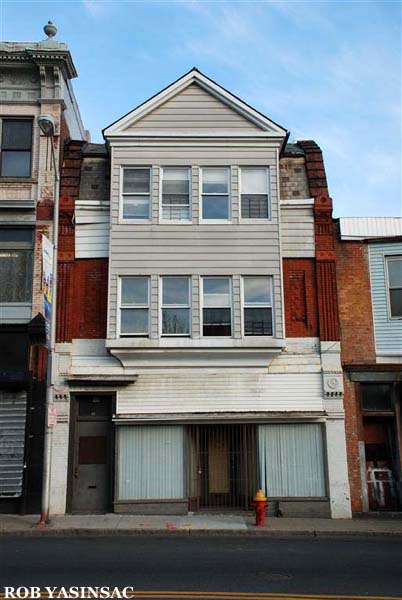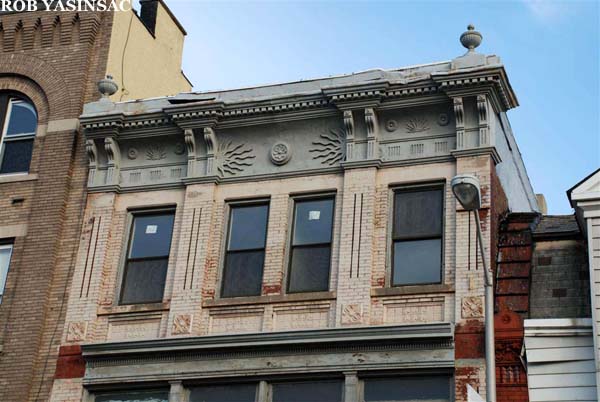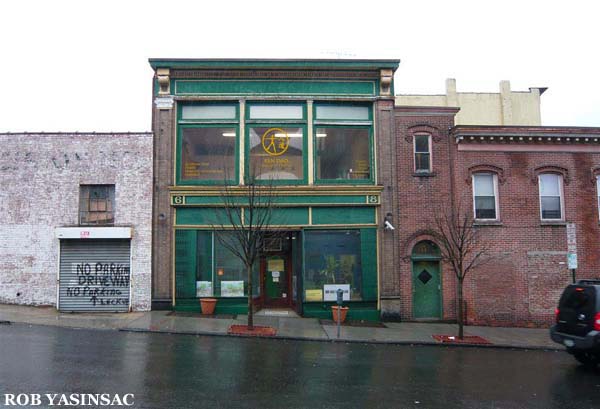 The last building shown here is located on Wells Avenue. I am not sure if it will be preserved or not. All photos above taken January 26, 2008.
For context, here are some notable nearby scenes.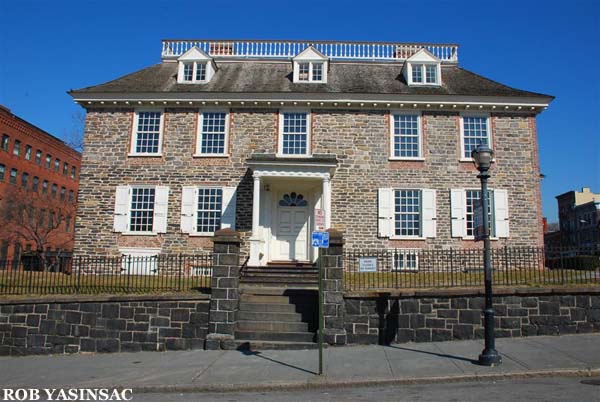 Philipse Manor Hall, from Dock Street. March 3, 2007.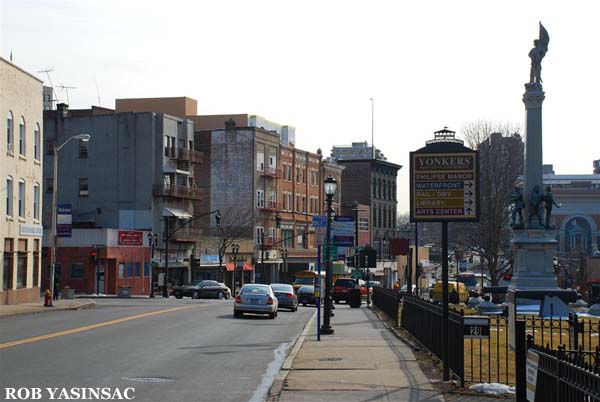 Warburton Avenue, looking south from the front of Philipse Manor Hall. March 1, 2007.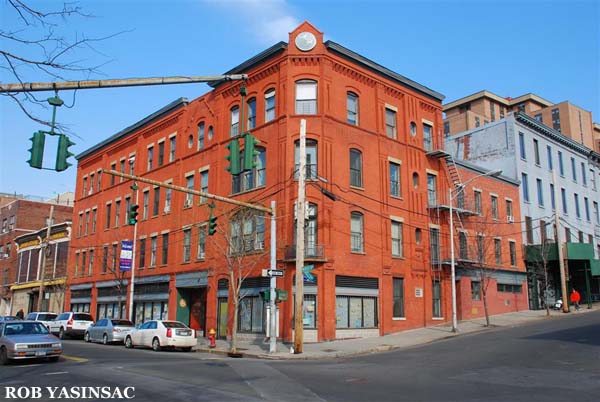 Northeast corner of Warburton and Wells. March 1, 2007.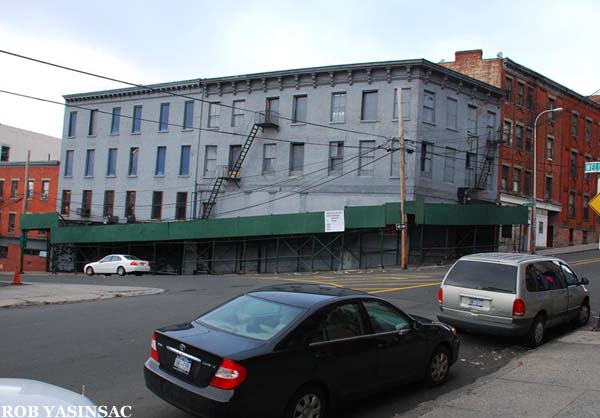 This building at North Broadway and Wells Avenue was condemned by the city and demolished. March 3, 2007.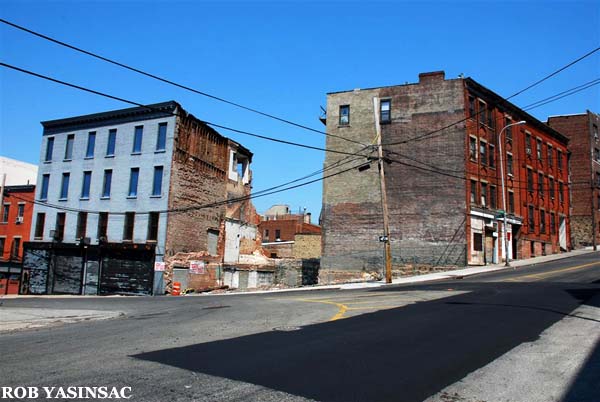 North Broadway and Wells, April 19, 2008.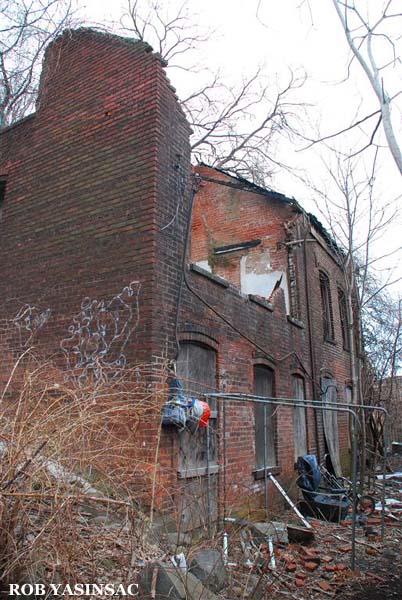 Here is a curious little ruin, located behind the buildings on North Broadway. March 3, 2007.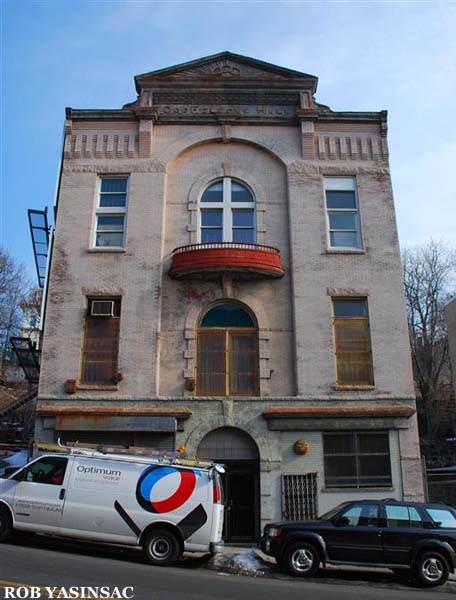 The Odd Fellows Hall on North Broadway, March 1, 2007. According to the book Yonkers Then and Now there is a small factory in there now.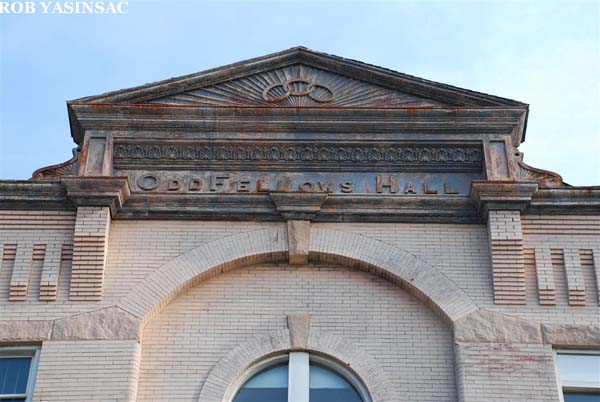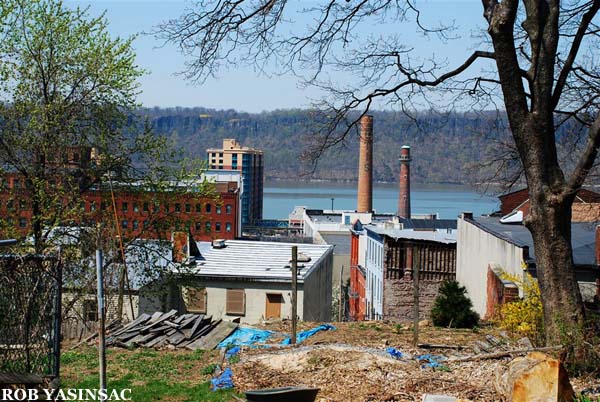 A view from Bell Place looking down Wells Avenue towards North Broadway. April 19, 2008.