A few days ago I participated in a cleanup at Northgate, the Cornish estate in Cold Spring. Thom Johnson organized the effort, aided by the Friends of Hudson Highlands State Park and with the approval of the New York State Office of Parks, Recreation and Historic Preservation. Thom also rounded up several other Irvington High School alumni for the effort.
The aim of this project is to remove overgrowth and new trees immediately near the Northgate mansion. At present, one could be within twenty feet of the ruins and not see the overgrown stone walls and chimneys. Removal of vines and overgrowth could also reveal potential structural deterioration in the stonework of the ruins.
Our first day out was successful, as we cleared away brush and vines from the southeast corner of the house, around to the west side along the stone patio. We left the cuttings, to return another day with a wood chipper to break down what we removed. A tremendous amount of work remains to be done, but this outing represents the first significant landscaping effort at the property in over 60 years.
Throughout the day we had snacked on delicious red berries as we hacked away at the plants around them. I also had the pleasure of driving my car up the estate drive for the first time ever. It might also be the last time I drive my own car up there, as I popped a tire hitting a stone on the way out =P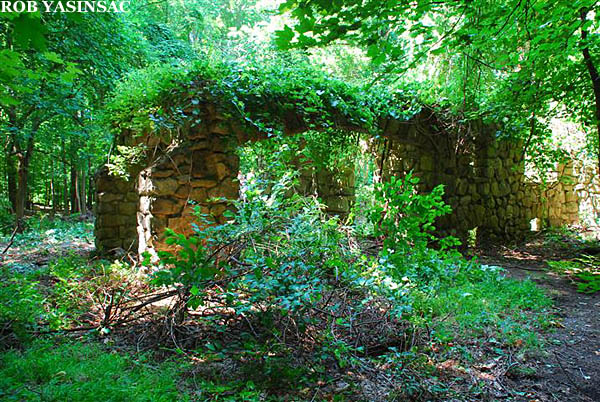 Porte cochere as seen from the north, "before" photo.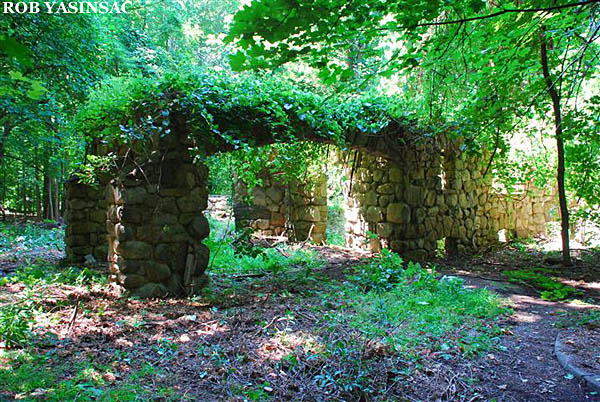 Porte cochere as seen from the north, "after" photo.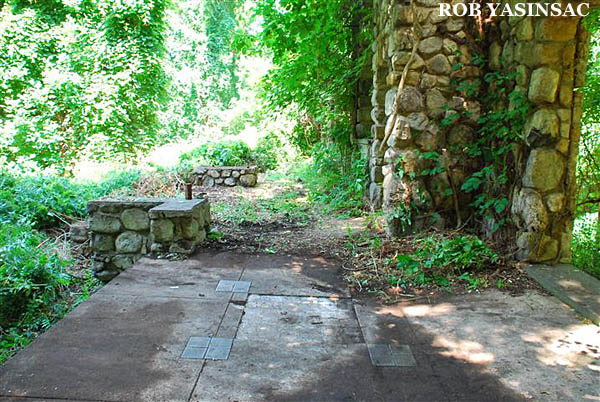 Dark areas on the patio show where vegetation and dirt was removed.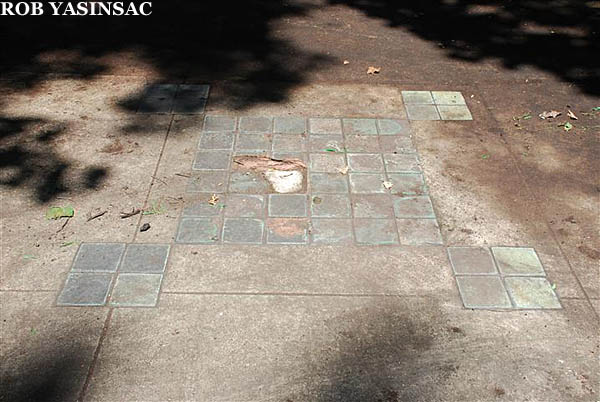 Tile pattern on the patio.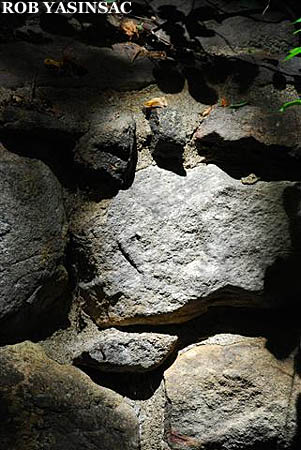 Detail of the stones in the mansion wall, nicely illuminated.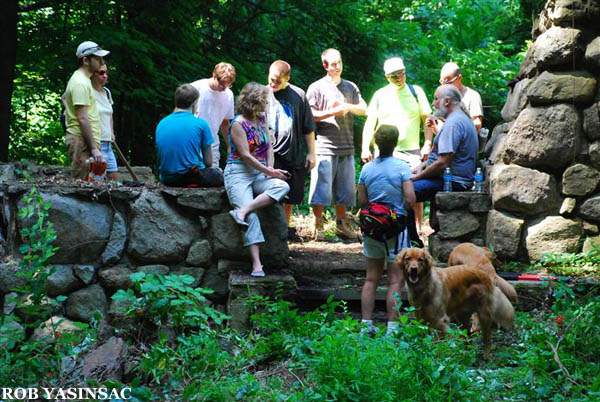 Thom gave a lecture and showed historic photographs of the estate to our volunteers and to some hikers who happened by. Two interested dogs listened in as well.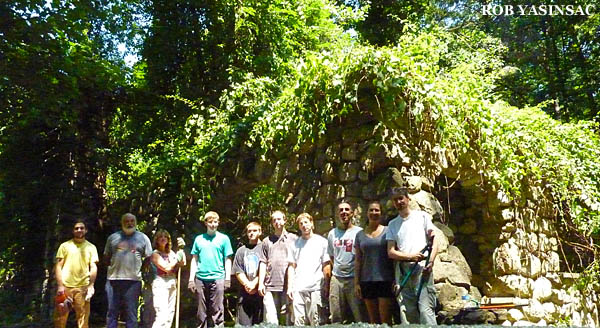 The group photo. There is a better image floating around, taken with someone else's camera.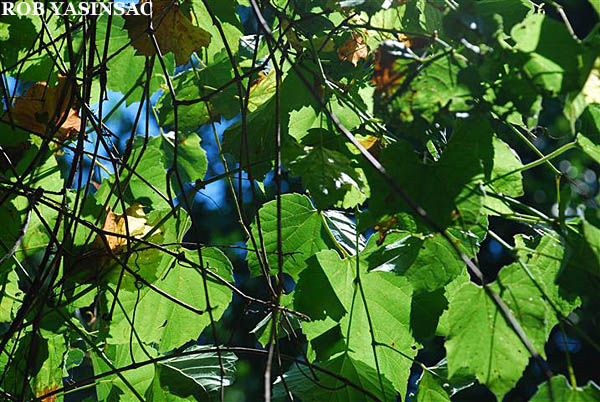 Our enemy.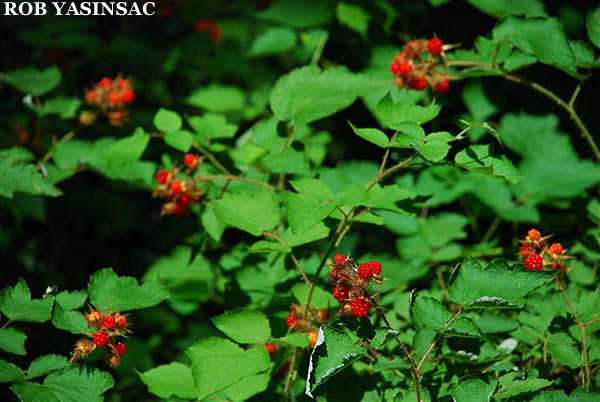 Mmm, red berries.