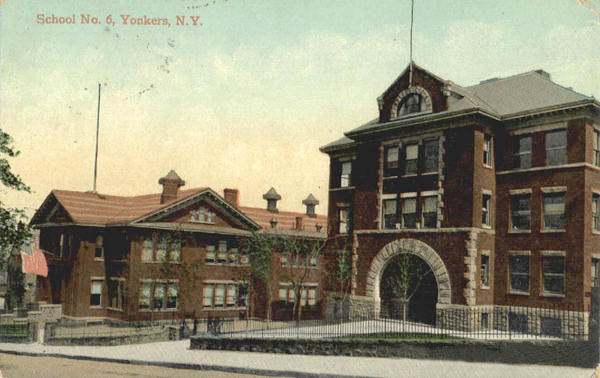 Public School 6, one of our favorite ruins in Yonkers, is again slated for the wrecking ball. A plan to raze it several years ago and to construct a Walgreens on the site dissipated and the chosen developer was later implicated in some political scandal. Colin Gustafson of the Journal News reported yesterday that a new plan is in the works to demolish School 6 and build two apartment buildings on the site.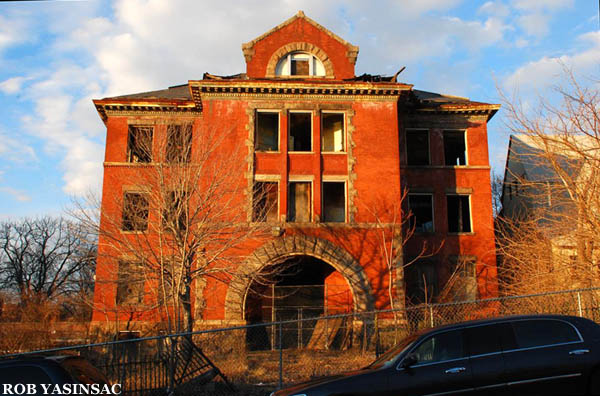 Displaced tenants from nearby Cottage Place may have the chance to move into these new buildings when that housing project is torn down. The City of Yonkers is aiming to demolish its mid-century public housing projects and replace them with modern apartments and townhouses. Mulford Gardens was the first such housing project to be demolished; it came down in 2009.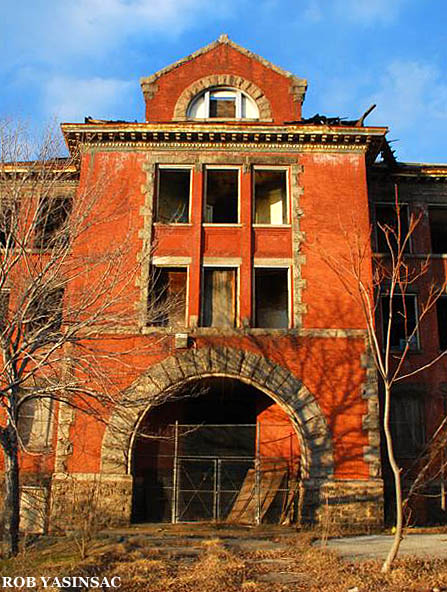 Yonkers architect C.C. Chipman designed Public School 6, which was built in the 1890s. It closed in 1986 after the City of Yonkers was found guilty of segregating its public schools by clustering low-income housing in one part of the city. Students from southwest Yonkers were then to be bussed to other schools throughout the city in a plan to rework the school system. School 6 was declared to be "located on a difficult site, is antiquated (in part) beyond cost-effective rehabilitation, and the need to acquire adjacent sites poses likely time and cost constraints." Thus it was not be part of the new plan and it closed.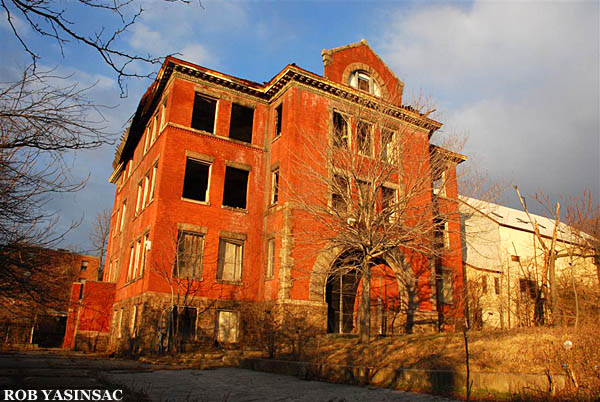 School 6 in Yonkers sat abandoned and neglected since it closed. Its roof began to cave in during the 20o0s, resulting in a partial roof collapse around early 2007. All photos of School 6 shown here were taken March 3, 2007.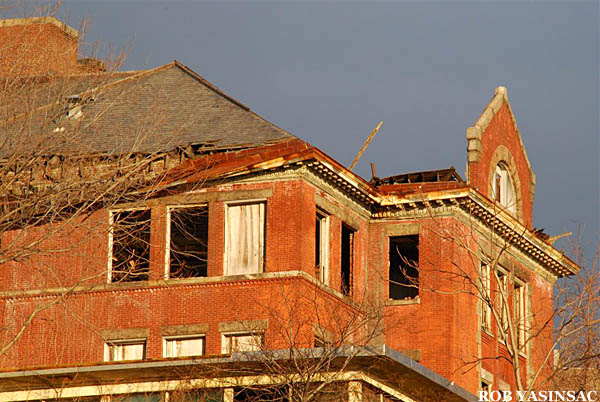 A bonus photo today is a ghost sign on an adjacent apartment building on Ashburton Avenue, for Barton Chapin Real Estate and Insurance.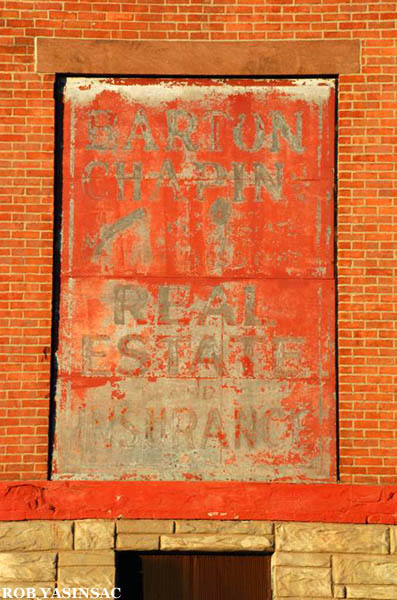 Other decommissioned schools throughout the Hudson Valley found new life in the second half of the 20th century as apartments, offices and day care centers. Unfortunately the same was not done for School 6. It certainly would have served any of those purposes well.
Bonus #2:
Yonkers doesn't have the only abandoned Public School 6 in the Hudson Valley. Here is School 6, another nice piece of architecture, in Newburgh.