A few representative images from this past year. Many more photos from 2016 can be found on our instagram account (no account needed to browse those photos).
01. January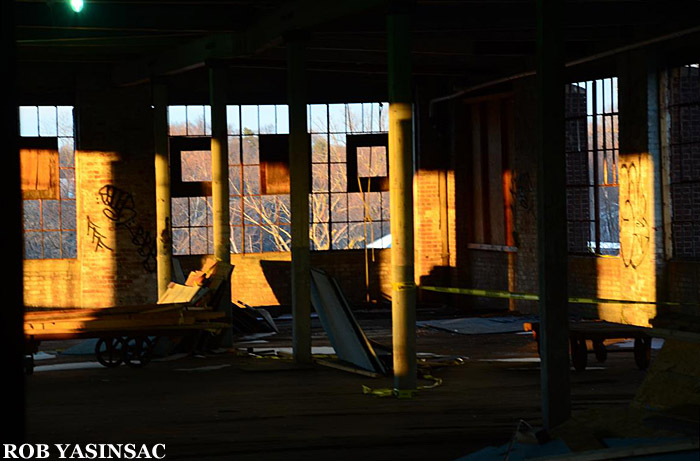 Sunset in an industrial space, before its conversion to residential. Beacon, NY.
02. February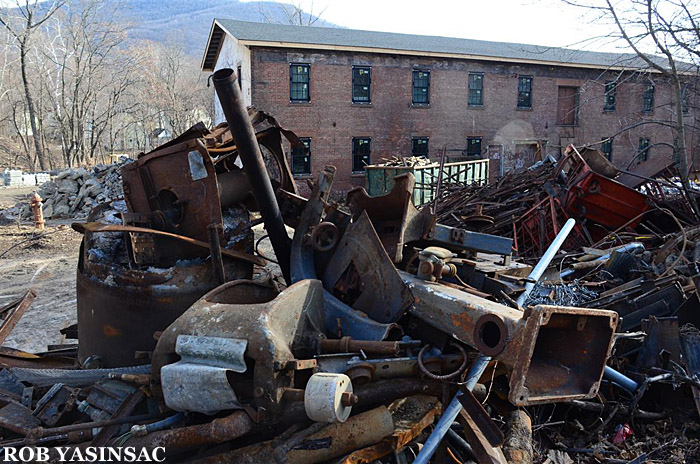 Hat-making machinery removed from the c. 1811 cotton mill (demolished in April) and discarded as scrap. Beacon, NY.
03. March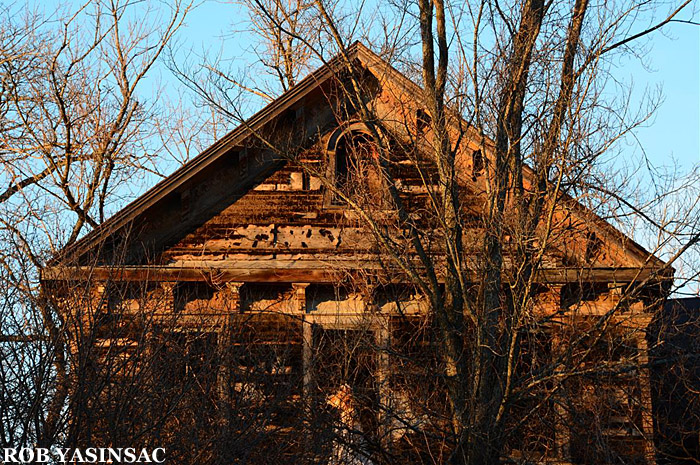 Farmhouse, Albany County, NY.
04. April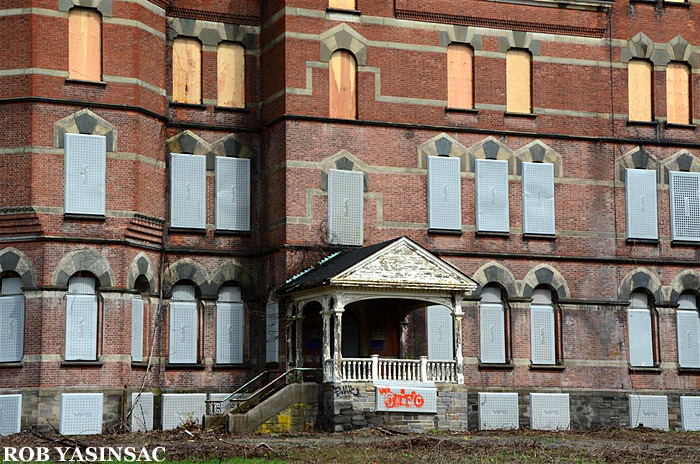 Hudson River State Hospital, Poughkeepsie, NY. The Administration Building, shown here, is one of several buildings that were secured professionally for potential preservation and reuse.
05. May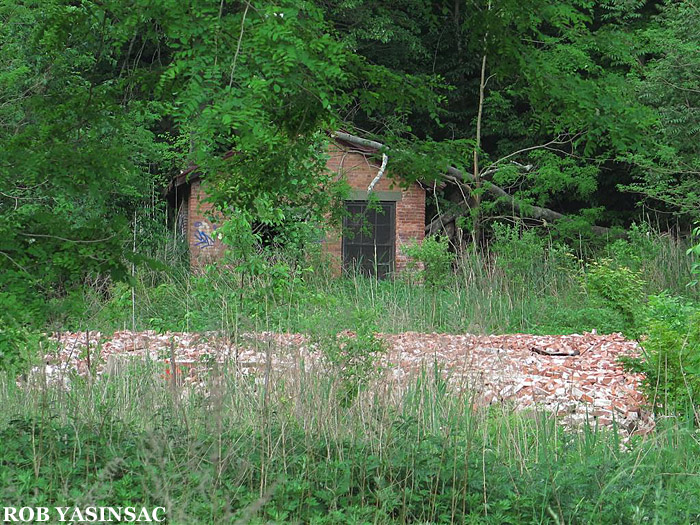 RIP, Brandreth Pill Factory. Ossining, NY.
06. June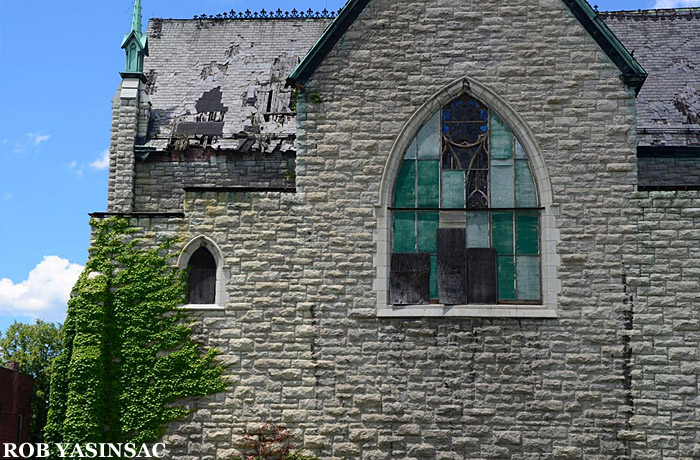 St. John's Catholic Church, Albany, NY.
07. July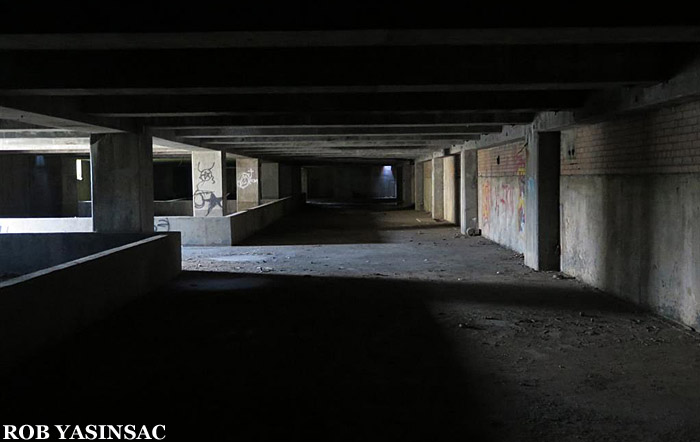 General Motors factory, Sleepy Hollow, NY. Redevelopment of this site is underway as of the end of 2016, as demolition of the GM factory floor and foundation has begun, twenty years after the factory closed and seventeen years after the buildings were demolished.
08. August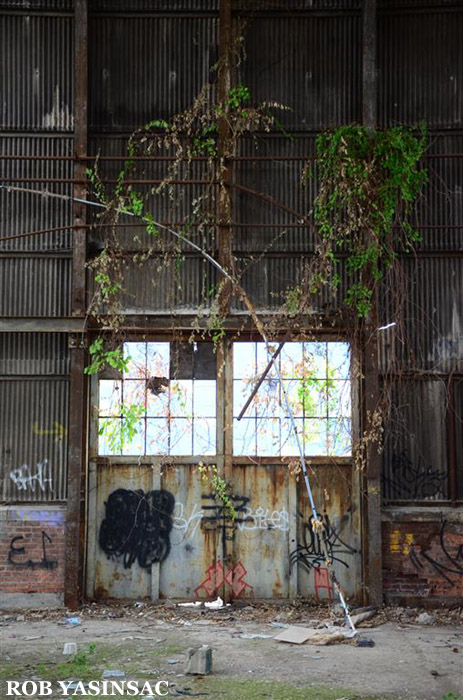 Rensselaer Iron Works/Ludlow Valve/Scolite International. Troy, NY.
09. September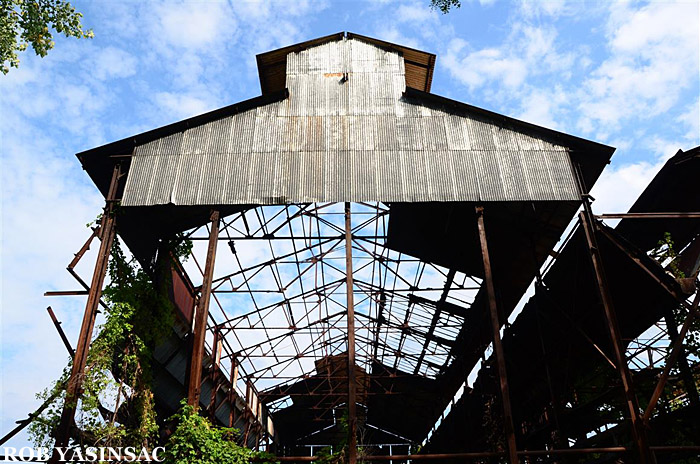 Hutton Company Brick Works, Kingston, NY. Publicly-accessible this summer and slated for preservation as Smorgasburg Upstate. A nice turnaround for a site that, not long ago, that was largely slated for demolition and redevelopment. Fingers crossed for the preservation of the kiln sheds, pictured here – the last of their kind in the Hudson Valley.
10. October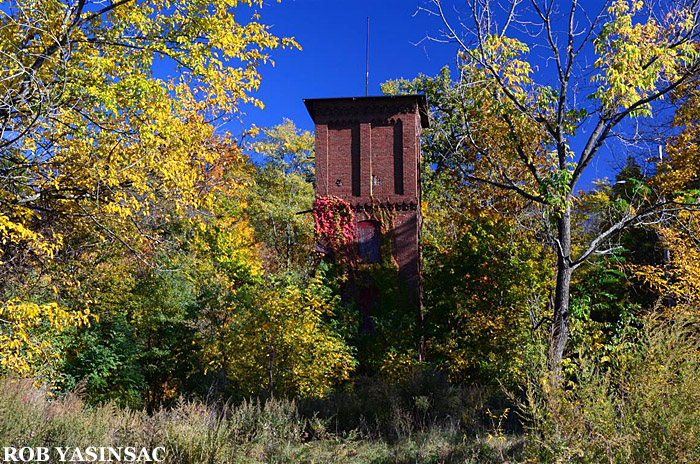 Hop-O-Nose Knitting Mill, Catskill, NY. I lucked out to have a day off and to be in Catskill on a peak fall day. I camped out the night before at North-South Lake on one of the warmest October days that I can ever recall.
11. November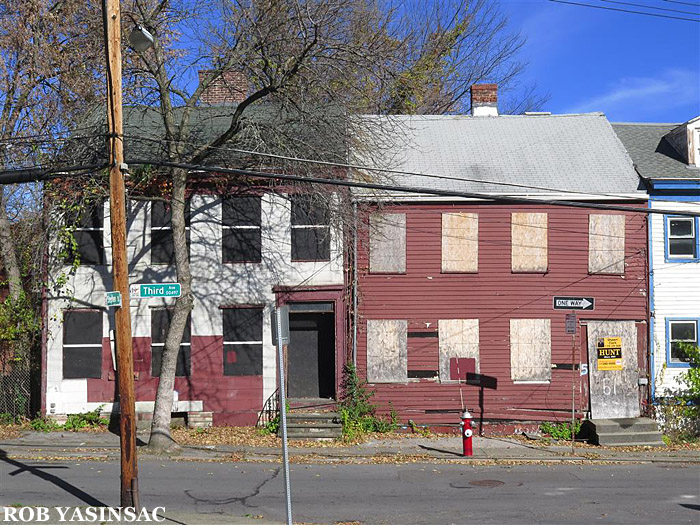 Albany, NY.
12. December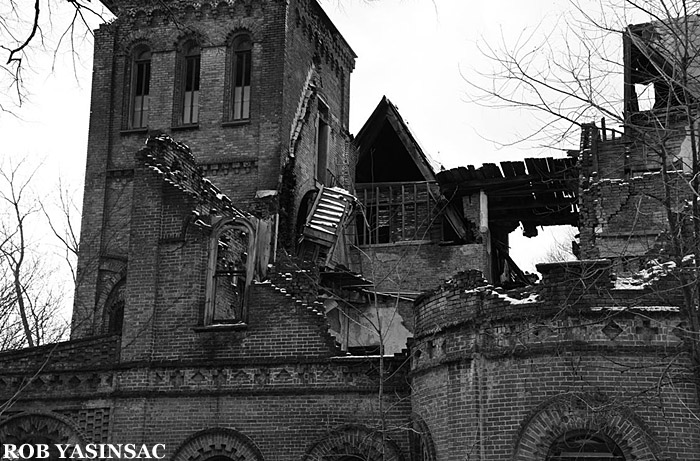 Wyndclyffe, Rhinebeck, NY. Sold and up for sale again, its future as secure as that one barely-hanging-on staircase.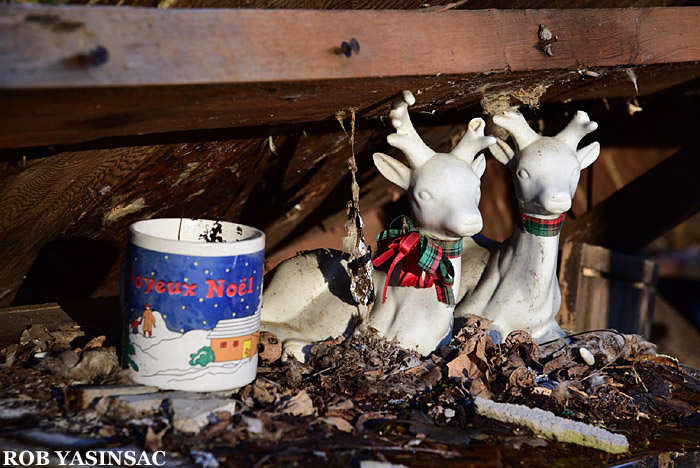 Happy Holidays (belatedly) and Happy New Year.
PS. See you January 14, 2017 at the New York State Museum! Tom Rinaldi and I will lead gallery tours of "Hudson Valley Ruins" at 1pm and 3pm! Many thanks to all who have come to our events or who have seen the exhibit on your own. And if you have not yet seen the exhibit, there are precisely 367 (minus closed Mondays) days left to see it!