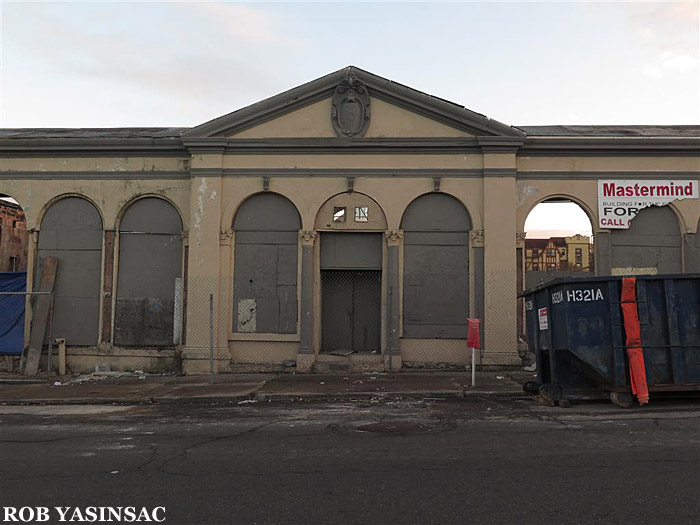 Mount Vernon's East Third Street station of the New York, Westchester, and Boston Railway is undergoing demolition. The railway operated between 1912 and 1937 and the White Plains terminus of this branch was located at the present-day site of the Westchester Mall. A 249-unit apartment project will be constructed at and near the site of the long-abandoned East Third Street station.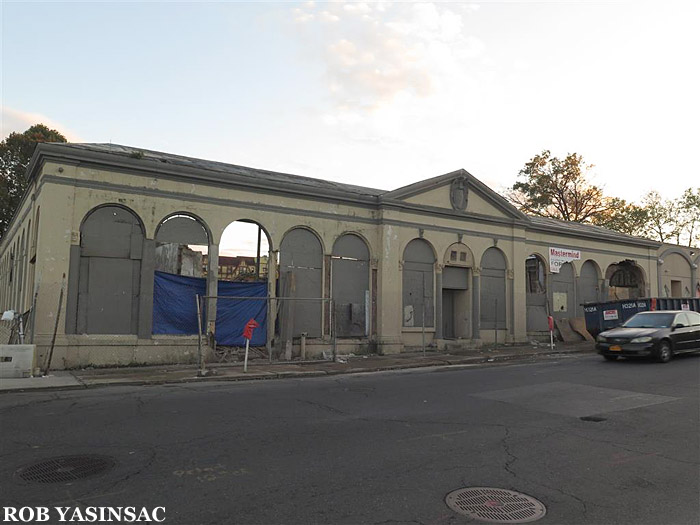 In his encyclopedic survey American Architecture, Westchester County, New York, (1977) Frank Sanchis wrote:
"The "classical" station at East Third Street still stands and looks much the same as when it was constructed, except for the fact that the center section, under the pediment has been enclosed. Originally, it was an open arcade, defining a glass roofed courtyard that gave access to the train station, which was at the rear of the building. Shops opened onto the courtyard, which was ornamented with marble columns featuring capitals of Mercury heads and wings; most other columns in the station were of cast concrete, with simple Doric capitals."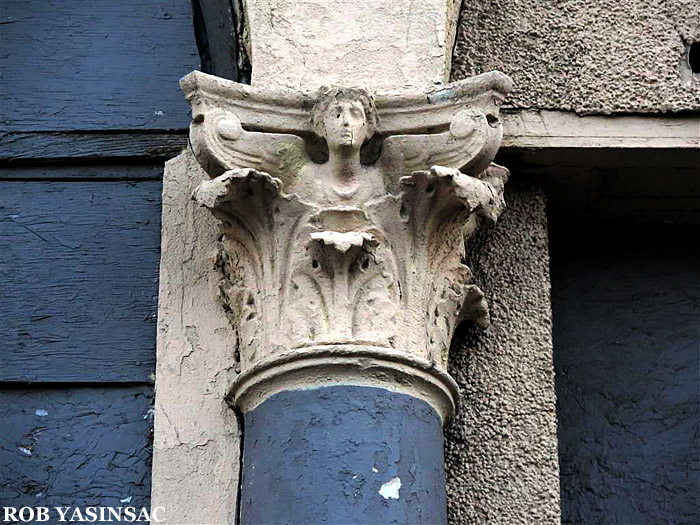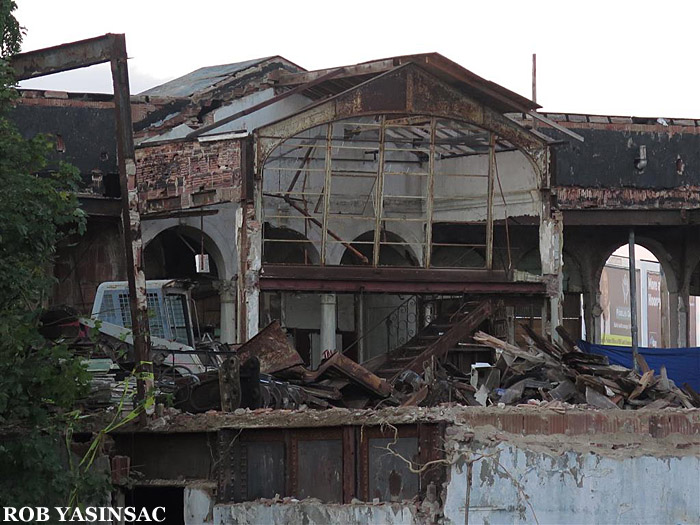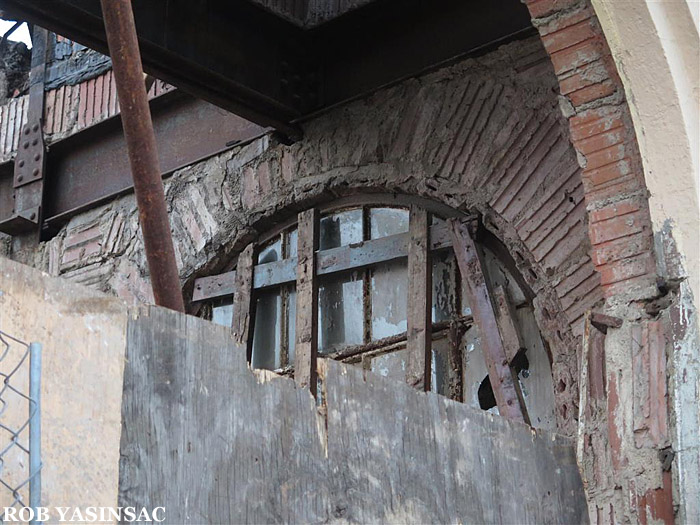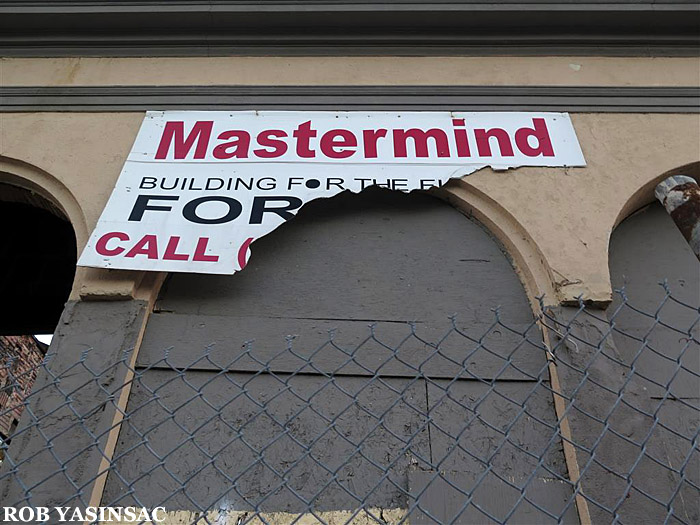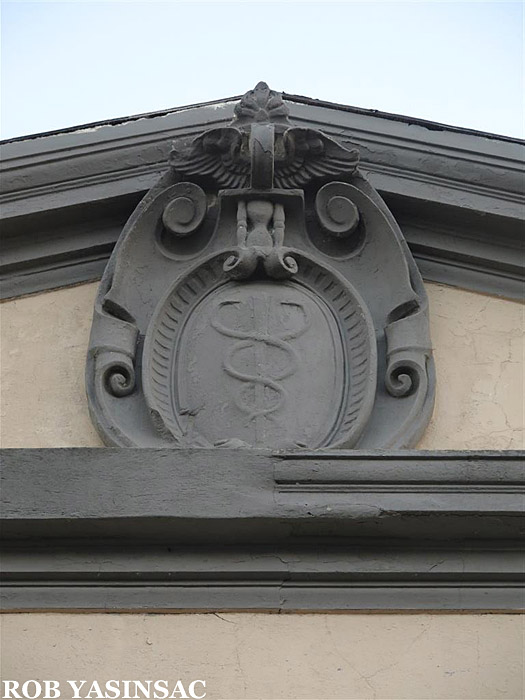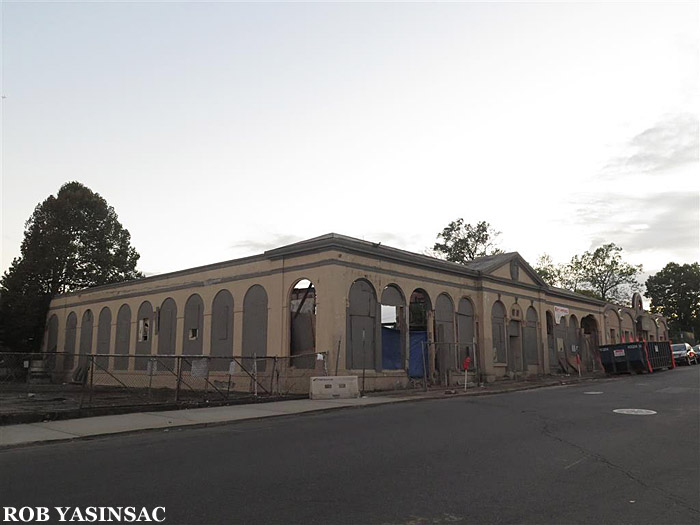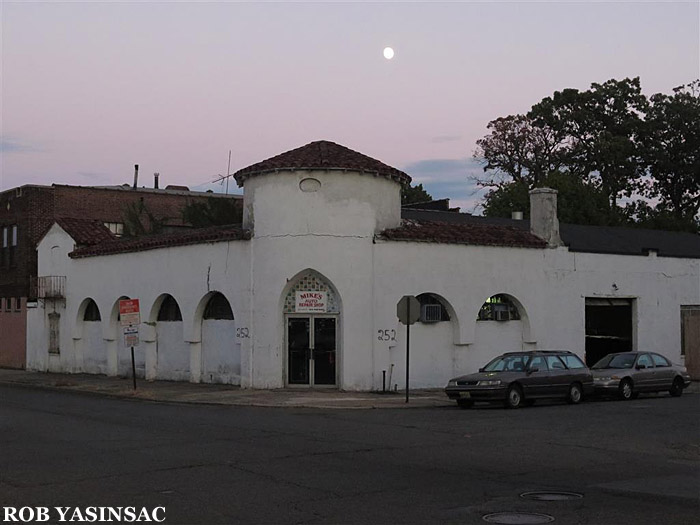 Bonus photo of an interesting building one block east of the station. I don't know what it was built as, but today it houses an auto-repair business.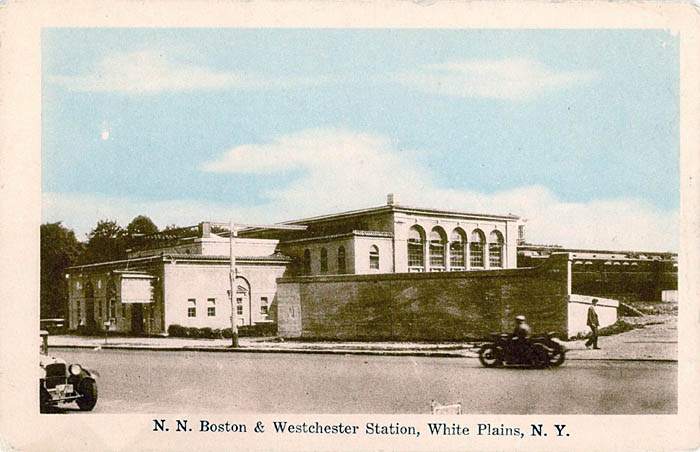 Terminus of the White Plains branch of the NYWBRy.
Photographs October 13, 2016.
Follow these links for more information about the New York, Westchester, and Boston Railway and its various remains and ruins.