Sorry, the original entry for this post got published too soon. Here it is in full form.
Here's a couple of Demolition Alert updates – one that happened already and one that is only a threat but a threat that seems more dire than ever before.
I found in my weekly perusal of the Woodstock Times online edition that the Karma Triyana Dharmachakra, the North American seat of "His Holiness the Gyalwa Karampa," demolished the historic Meads Mountain House. Located on Meads Mountain Road, at the foot of the trail to the Overlook Mountain House, the 1863 hotel predated the Overlook by seven years, and outlasted it too. This demolition seems most needless as the building was in active use and still retained much of its original appearance including broad gables and dormer windows. The Buddhist Monastery has sensed financial opportunity out of the demise of the old Mountain House; they are selling pens made from authentic Meads floorboards for 218 dollars. That's good karma there.
All photos below taken on October 5, 2009.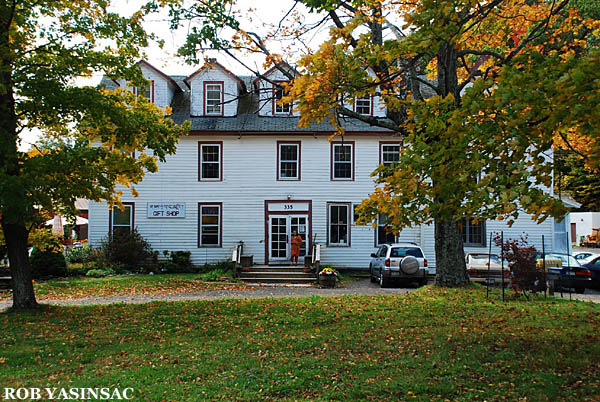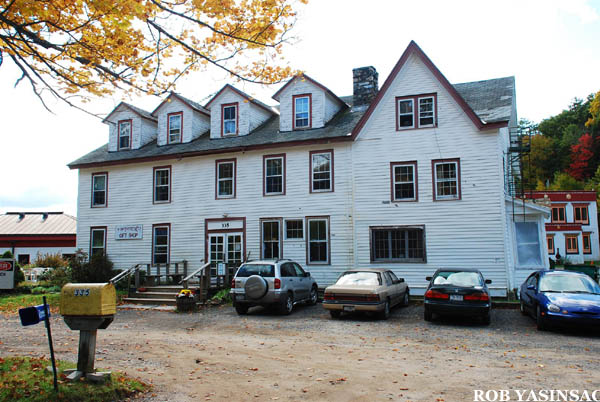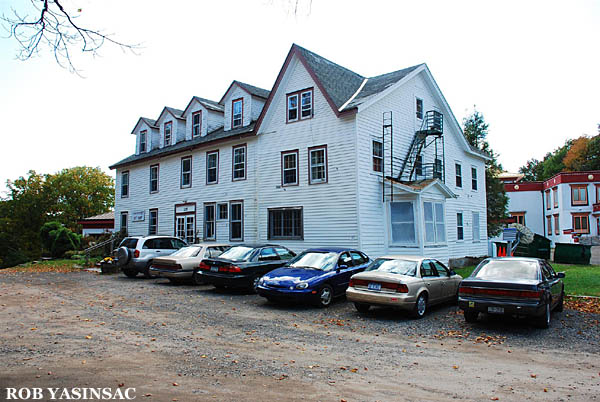 Also last month, the owner of the New York Central – Putnam Division railroad station in Millwood responded to a challenge by the Town of New Castle to restore or remove the abandoned station building by saying he will tear it down. The abandoned station has been a source of contention in Millwood for years, but time may be running out at last. Here's a nice rendering from the Chappaqua-Mount Kisco Patch showing what the restored Millwood station would look like.
From June 9, 2006: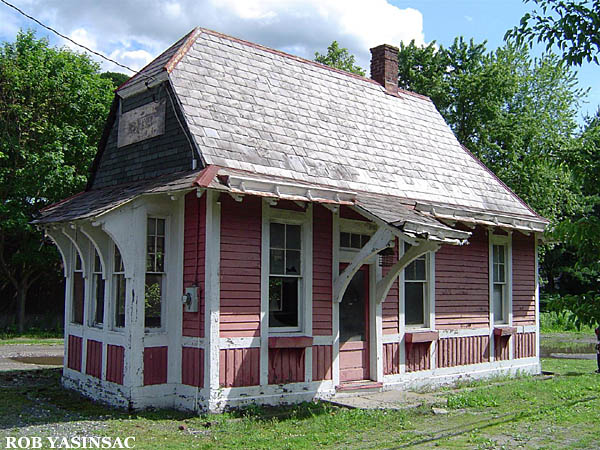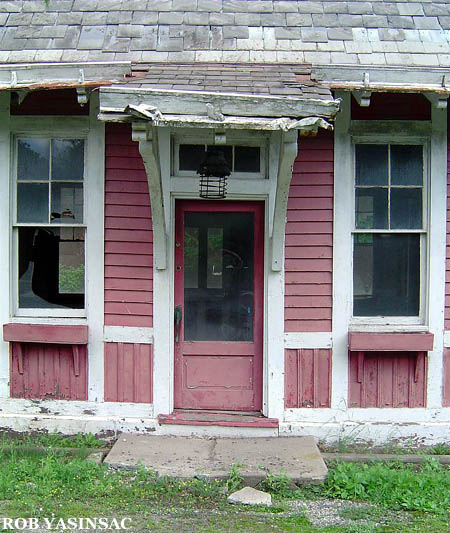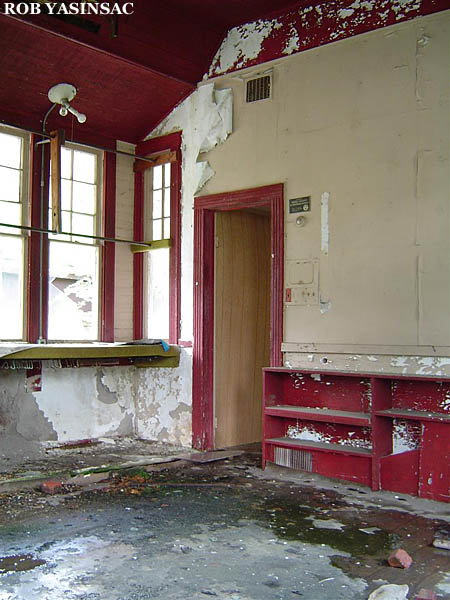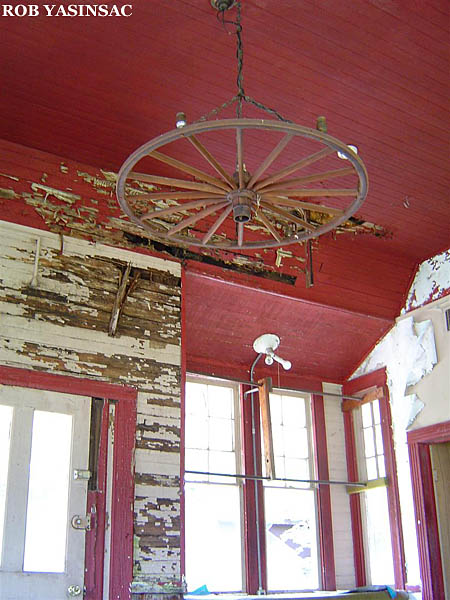 From November 3, 2007: