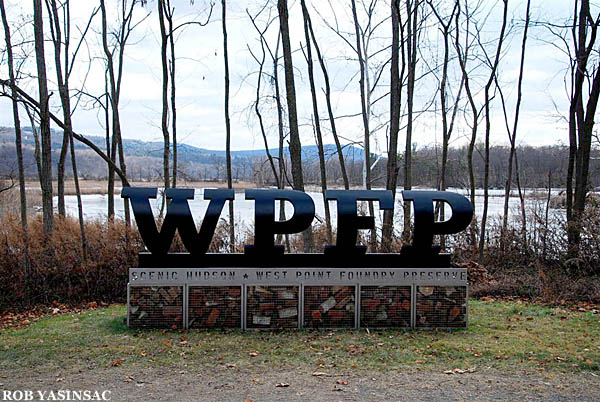 In October 2013, Scenic Hudson re-opened the West Point Foundry site after it had been closed for park improvements. Last week I finally made my first visit to the "new" West Point Foundry.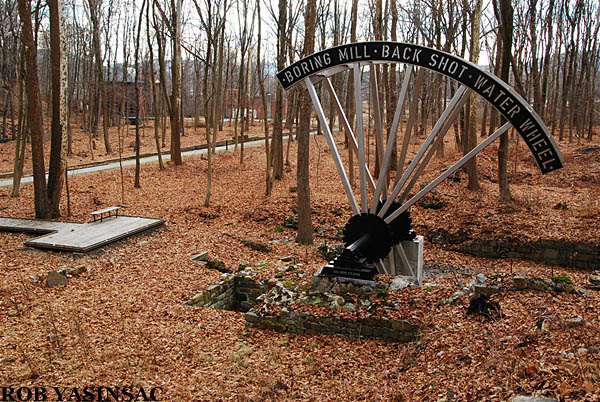 The preservation and interpretation of this historically-significant site over the last two decades coincides with a growing academic appreciation for industrial heritage sites. Other important examples include Sloss Furnaces in Birmingham, AL (an "early" project dating to its acquisition by the City of Birmingham in 1977), Gas Works Park in Seattle, WA, Tredegar Iron Works in Richmond, VA (site of the American Civil War Center) and, more recently, Bethlehem Steel in Bethlehem, PA. Consisting primarily of archaeological remnants and one original extant foundry building, the West Point Foundry has more in common with sites such as the Joliet Iron Works in Joliet, IL.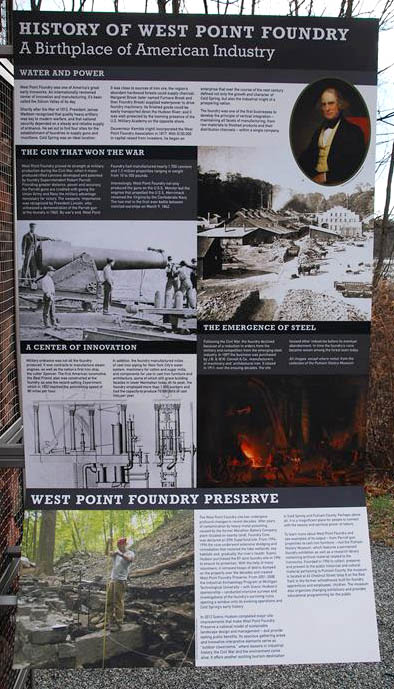 However, industrial sites are still more likely to be destroyed then preserved. Here in the Hudson Valley we have recently seen the loss of the Republic Steel and Rensselaer Iron Works, both in Troy, and the kiln sheds of the Powell & Minnock Brick Company in Coeymans. The great textile mills at Stottville have been demolished for their scrap value. In the lower Hudson Valley the Anaconda Wire and Cable Company in Hastings-on-Hudson and the Habirshaw Wire Company (Yonkers) factories have been demolished – in the case of Anaconda one building remains but it too may soon disappear. Our list goes on and on.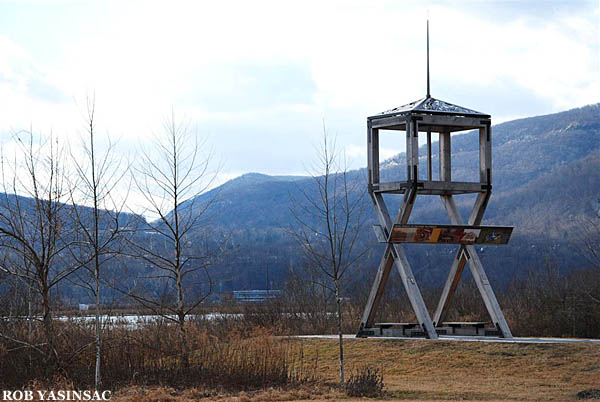 Scenic Hudson's work to preserve the Foundry ruins is admirable and will hopefully instill a greater public appreciation for industrial heritage. The interpretive signs and imaginative recreations will help visitors better understand the site, historically and spatially – where buildings once stood, what work occurred at each location, and so on. The c. 1865 Office, stabilized in the mid-2000s, awaits complete restoration and reuse. I am not sure if there is a timetable for that project or if any specified use has been determined but, when open to the public, that building will undoubtedly greatly enhance the value of this park and the experience of all who visit.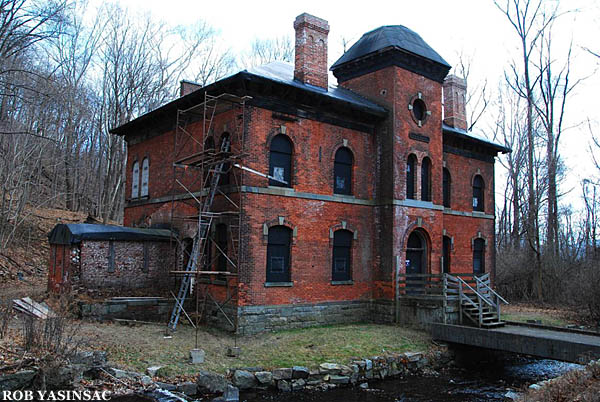 C. 1865 Office – still awaiting full restoration and adaptive-reuse.
The once-impressive foundry works are hard to envision in what today is quiet, woodsy clove, but the remains of the West Point Foundry buildings tell us that these sites do not need to be destroyed, and are important for us to preserve.
More photographs can be viewed at this link.