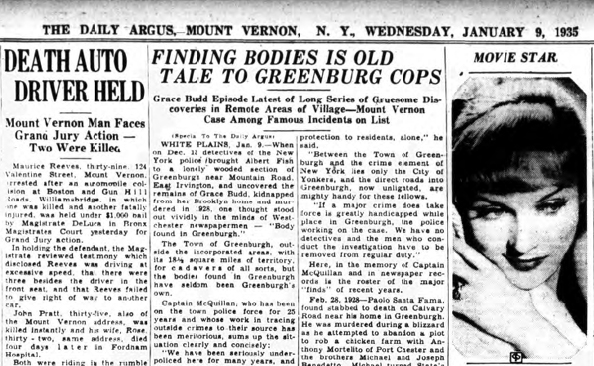 The Daily Argus, Mount Vernon, NY. January 9, 1935.
(Image source: www.fultonhistory.com)
"Finding bodies is old tale to Greenburgh cops." Maybe so, but I imagine that the story of Grace Budd and Irvington's Wisteria Cottage must have been one of the most horrifying murder cases that ever occurred here in Sleepy Hollow country.
For those not in the know, Greenburgh officially is a Town in Westchester County, but historically the appellation has been used interchangeably with smaller villages within the town, and even with the name of the colonial Manor of Philipsburgh. In fact, at the very beginning of the Legend of Sleepy Hollow, Diedrich Knickerbocker, er, Washington Irving, stated: "In the bosom of one of those spacious coves which indent the eastern shore of the Hudson, at that broad expansion of the river denominated by the ancient Dutch navigators the Tappan Zee, and where they always prudently shortened sail and implored the protection of St. Nicholas when they crossed, there lies a small market town or rural port, which by some is called Greensburgh, but which is more generally and properly known by the name of Tarry Town."
To out-of-staters today, New York has a strange hierarchy of municipalities and layers of government. Within the county and outside of incorporated villages are "towns," which contain mostly residential swaths of land, and recent suburban strip development, but not any actual traditional downtowns, which are found in the villages. Well, the villages are of course located within the geographic boundaries of the towns, but any services not administered/governed by the village are overseen by the town.
The towns also include undeveloped woodlands – the amount of which is shrinking rapidly. Greenburgh is a relatively woodsy place still, though its name is thought to derive from the Middle Dutch word grein (grain), not from an abundance of overly leafy trees. The area was heavily farmed in the 18th century when wheat was a major crop for the Philipse family, owners of the colonial manor. Today, hundreds of acres here and there have been preserved as parkland, and one of my favorite parks is Taxter Ridge. In all my years of hiking I've yet to find any human remains, seemingly a common occurrence for policemen in the early 20th century.
In the 1920s and 1930s, police reported finding in the woods the remains of Paolo Santa Fama, murdered in a blizzard by accomplices as he attempted to bail out of their plot to rob a chicken farm; Dorothy Peacox, strangled and burned by her husband; Elsa Marshall, attacked and shot not far from the home where she worked as a cook; an unidentified torso, ripped apart by dogs, found near the Yonkers city line; Annelo Nardiello, "victim of a gangster 'ride'; Bertha Legget, found in the woods of the Shepard estate (Lyndhurst), likely in what is present-day Taxter Ridge Park, murdered by her husband, and many others.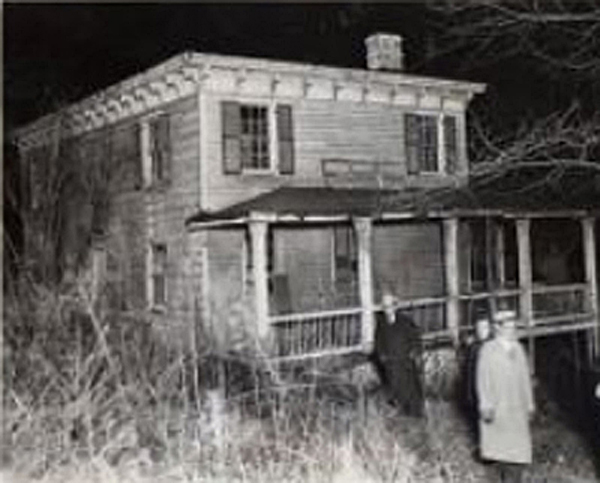 Wisteria Cottage.
In December 1934, the remains of Grace Budd were found outside an abandoned house on Mountain Road, which connects Irvington with the Saw Mill River Parkway, in an area that we locals call East Irvington. She had been missing for six years. Grace Budd's killer decided to write a letter to her mother, and that piece of stationery on which the letter was written provided the clue that led detectives to find the killer.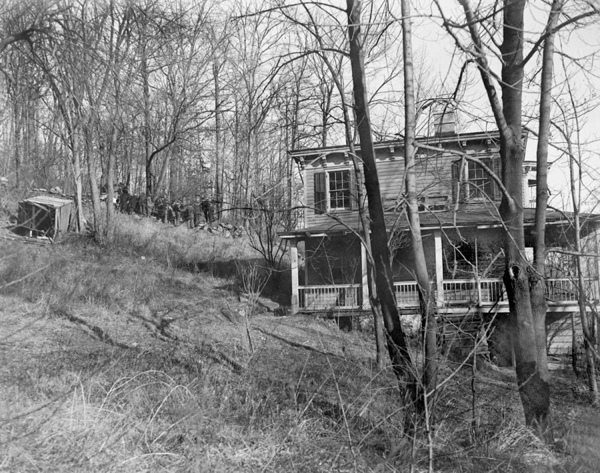 His name was Albert Fish and he abducted Grace in 1928. Fish went to the Budd household in Manhattan in response to an ad placed by Albert Budd, the father, which stated "Young man, 18, wishes position in the country." Thinking that the Budd boy would be his next victim, Fish went down the Budd's with an offer to hire the boy to work at his "upstate farm". Fish returned to the Budd household the following week to take Edward to his farm. But first he asked the parents if he could take Grace to a children's birthday party at his sister's uptown apartment that afternoon, and to return that evening to meet Edward. Impressed by Fish (who gave the name Frank Howard) and trusting of him, the parents agreed. They never saw Grace again.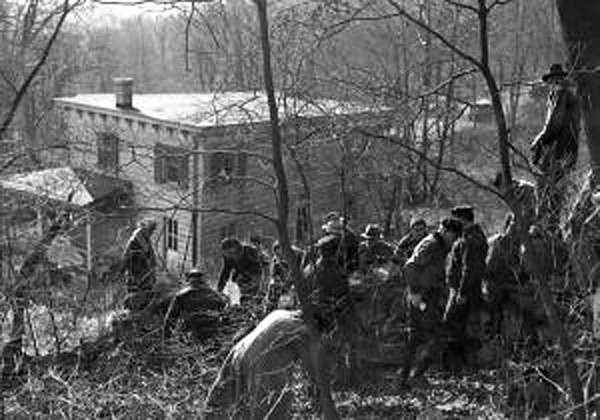 There was no sister and no birthday party. Fish brought Grace instead to the abandoned house, called Wisteria Cottage, a short distance from where he previously lived in a smaller dwelling. Grace was murdered that day. I'll spare the horrible details here, but those who wish to read further can follow this link.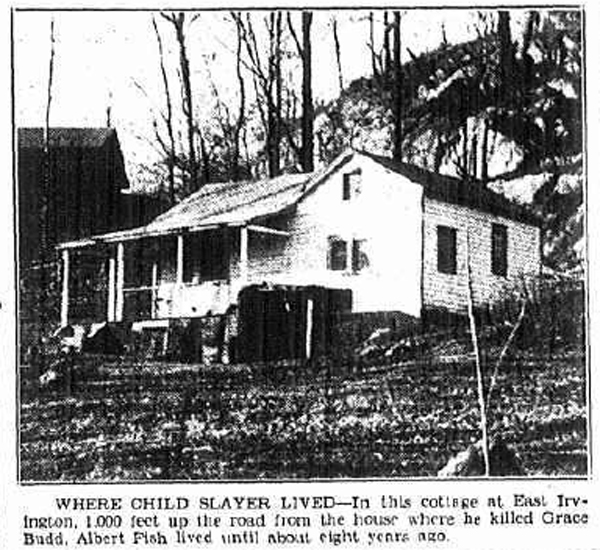 House on Mountain Road where Albert Fish lived.
The Herald Statesman, Yonkers, NY. December 15, 1934.
(Image source: Westchester County Historical Society.)
For six years, the disappearance of Grace was unsolved until Fish sent a letter to her mother, written on the stationery of a chauffeur's association. The stationery was left behind in a rooming house by a man whose apartment was later rented by Fish. That stationery clue was all that was necessary for police to track down and capture Fish just a month later. Albert Fish, who confessed to other murders, was executed at Sing Sing Prison in 1936. His crimes may have served as the basis for infamous fictional serial killers such as Hannibal Lecter.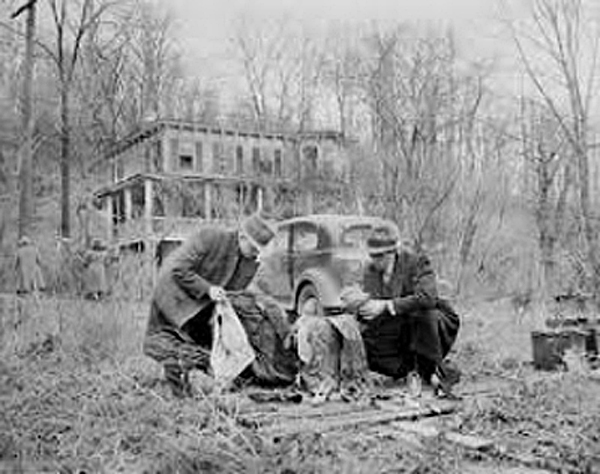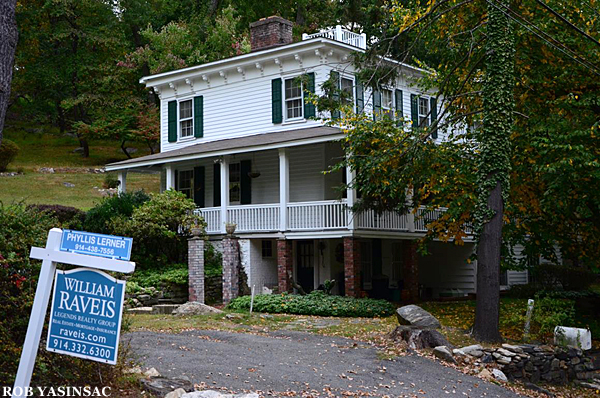 Wisteria Cottage has such a nice ring to it, evocative of another famous "cottage" in Irvington known for its famous May-time wisteria blooms. The house is one of those rare homes that has kept most of its historic appearance, albeit one that appears to clad in vinyl siding now. And it is for sale. Though it is fronted by an entrance/exit road to the Saw Mill Parkway, there are lots of woods and privacy around the house. Sounds like a great deal, but the buyer would have to live with the knowledge that serial killer Albert Fish committed one of his most heinous, most infamous, crimes within the walls of Wisteria Cottage.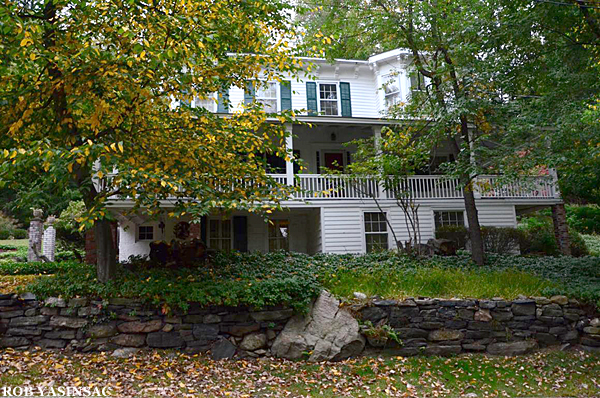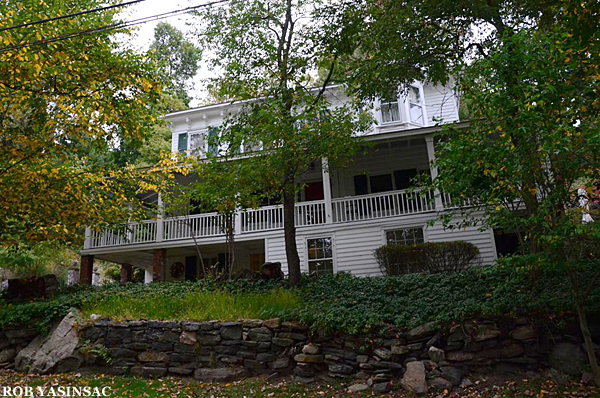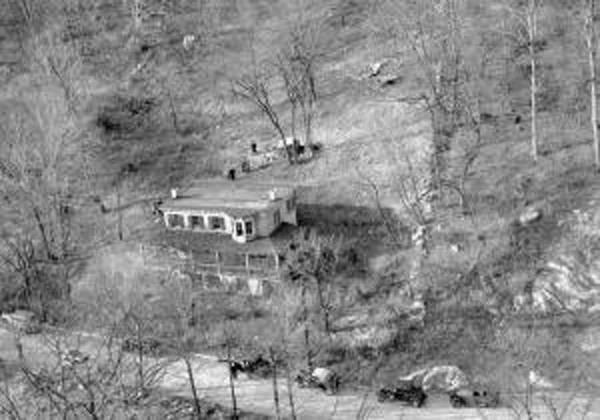 Aerial view of the Wisteria Cottage property.
Thanks to Patrick Raftery of the Westchester County Historical Society for research assistance. Other historic images were taken from various, duplicate online sources. Who owns the original images, I do not know.