In the summer of 2014, Eagle Scout Chris Bohl of Garrison, NY, reconstructed a gazebo, sometimes referenced as a "summer house," at the Northgate estate ruins. With the assistance of his parents, Sandi and Ed, his friends and fellow scouts, and from Thom Johnson, Chris completed the projected by the end of August. The gazebo stands atop a hill east of the mansion ruin.
The reconstruction was based on a photograph from the collection of Robin Huntington, great-granddaughter of Sigmund Stern. Stern developed the estate after 1904 and built the mansion in 1913. Other images in the collection show fences and railings along the roadway and throughout the property. These photographs also helped guide the aesthetics of the gazebo reconstruction.
Many thanks to Chris, Sandi, Ed, Thom and all others who helped revive this piece of Northgate history!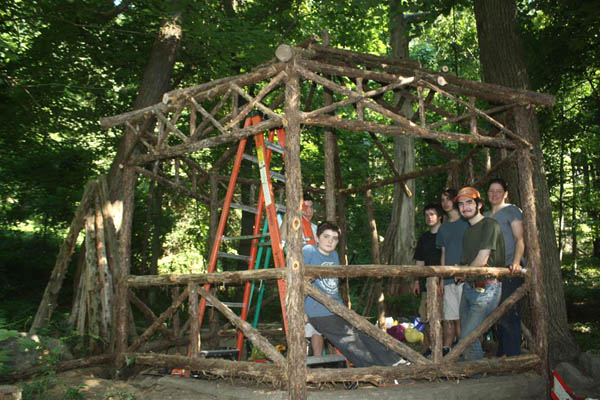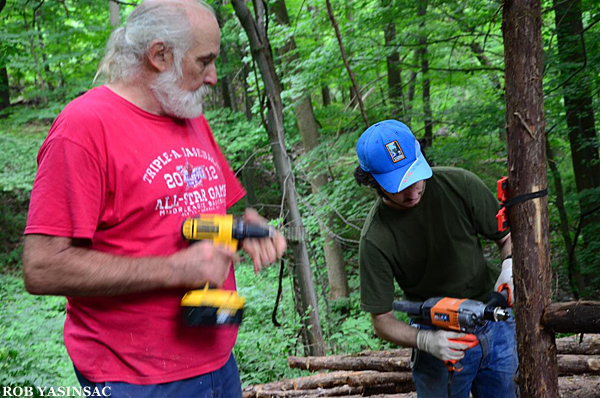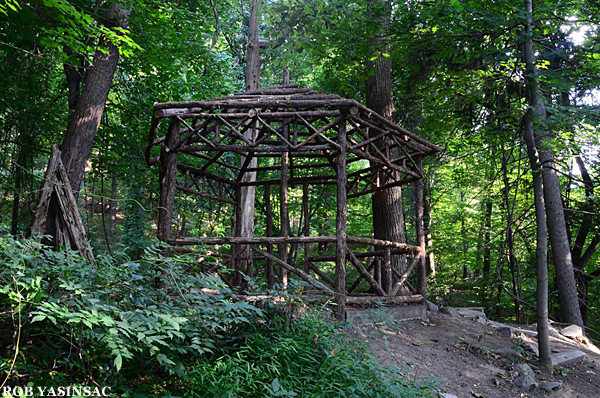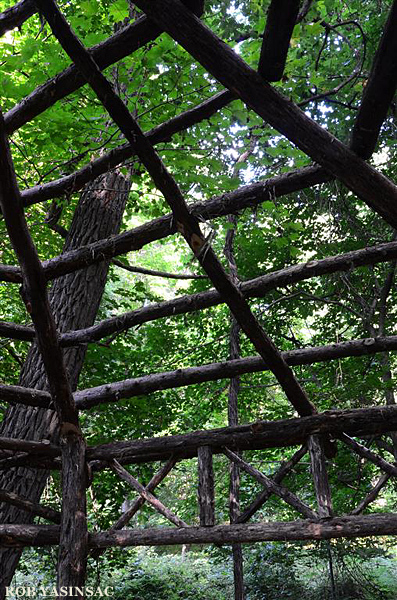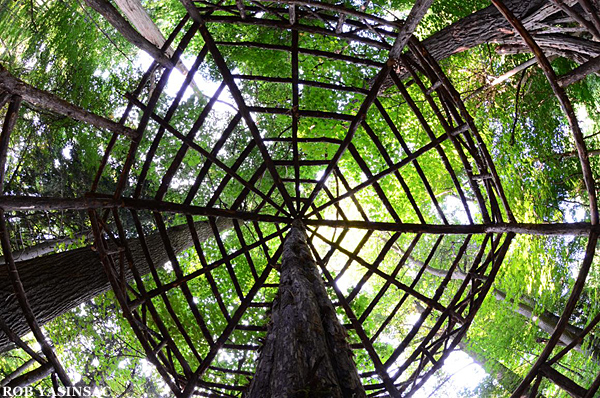 To view the full set of images, including historic photographs of the Northgate gazebos, visit my Northgate page.