It has been a while since I spent considerable time on the west side of the upper Hudson Valley, so this past Saturday I visited some of my favorite little river landing villages in Greene County. I also intended to get to the rivertowns in Albany County, but it turns out that I will need another day, or two, for that endeavor.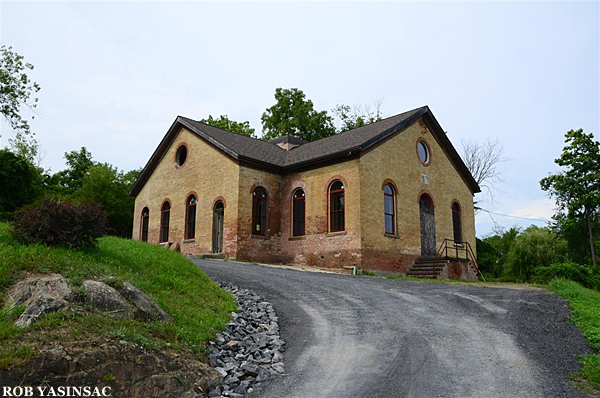 August 16, 2014
In addition to checking up on some "old friends," I wanted to leisurely stroll the villages and photograph all of the other great architecture that can be found there. Many of these villages were completely bypassed by suburban development and thus have not experienced urban renewal, at least not to the great degree of the rivertowns downriver, so many historic homes and fine commercial buildings remain intact in the small downtown districts.
The first place I stopped at was Athens, a village of about 4,000 people, located five miles north of Catskill and thirty miles south of Albany. After spending two or three hours walking around the village, and getting lunch at the Crossroads Brew Pub, I decided that Athens had shot its way up to near the top of my favorite river towns list, and is my new favorite of the upper-valley villages. Great buildings, a couple decent places to eat (I preferred the menu, with more vegetarian options, at Stewart House/Athens Hotel, but they don't open 'til 4pm), not too much vehicular traffic, and a spacious waterfront park are some of the great qualities of Athens.
On my way out of town, one of my last stops was planned for the abandoned school building, the c. 1875 District Number 1 Public School, one of the approximately 80 ruins featured in Hudson Valley Ruins, the book. When Tom Rinaldi revisit one of our ruins, we might usually find new signage condemning the building, or plywood boards over previously broken-but-exposed windows. This day I found new windows and an open front door – not an entirely uncommon sight, but an experience we can count on one hand, I think.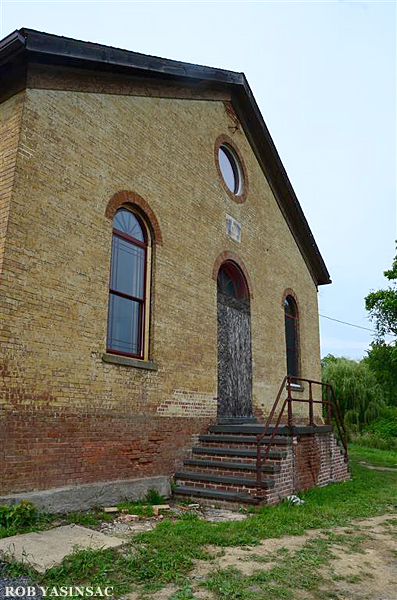 August 16, 2014
I walked up the hill and poked inside, and found a man busy with renovation work. He seemed nonchalant about my presence but definitely interested in wrapping up his work late this Saturday afternoon. I asked a few questions but didn't press for details, which I clearly need to be better about doing. But he said that he and his wife are moving ahead quickly on restoring and reusing this 19th-century public school building.
Of the times we find signs of progress at the ruins, there is often evidence that such work has stalled and likely won't resume. Once before, probably around 2005 or 2006 or so (I am now at the point where I am forgetting details of HVR-related things that I thought happened just a couple years ago but were really almost ten years ago), it appeared that this building was undergoing renovations, and it was even marketed as such on a real estate website. But the schoolhouse remained empty and disused. To that end we have a decent-sized list of "I'll believe it when I see it" restoration prospect locations.
But I get the feeling that this is very much the real-deal. At this first brief-glance it does not appear to be a 100% accurate historic preservation job, but a sympathetic renovation, and I look forward to seeing the completed work, whatever its final use may be, of this great old school building with a river view.
Before I show the rest of the images from this past weekend, here are some "ruin" images of the District Number 1 Public School.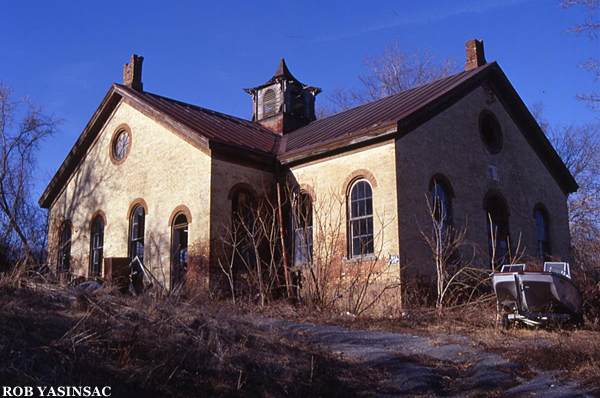 January 29, 2002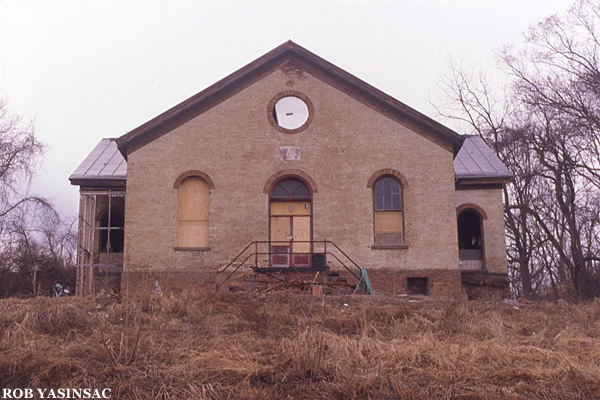 March 25, 2006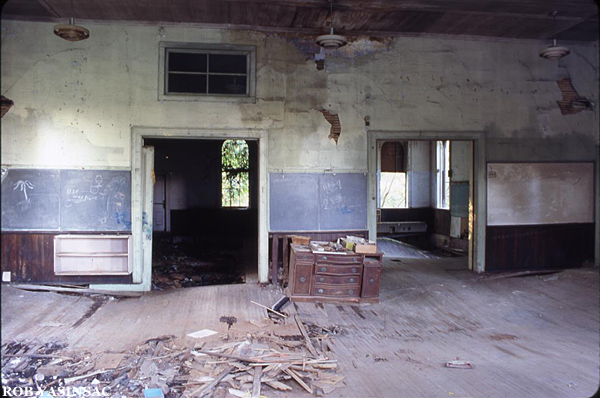 September 6, 2003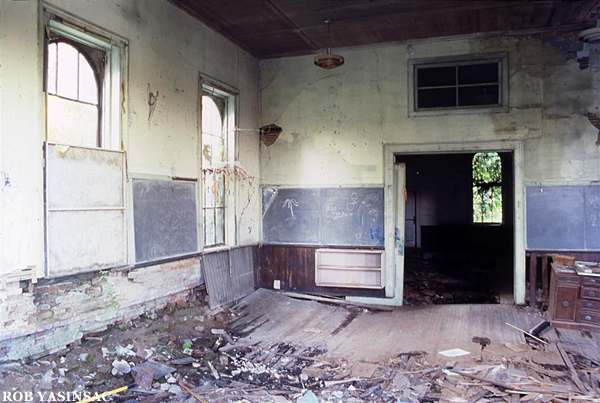 September 6, 2003
And what it looks like today: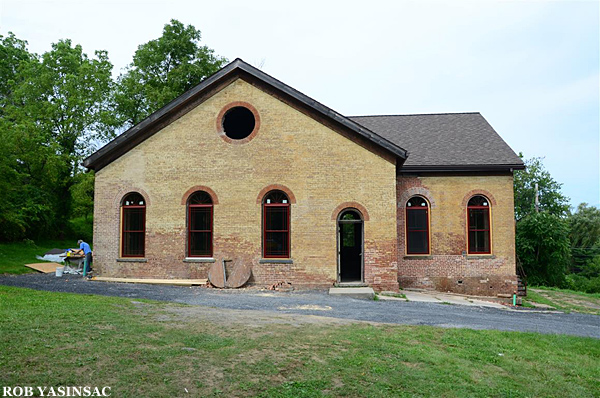 August 16, 2014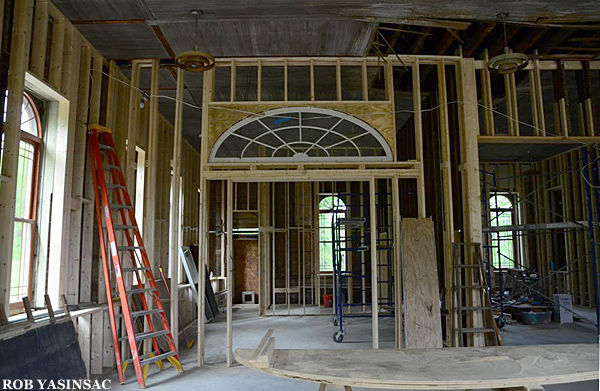 August 16, 2014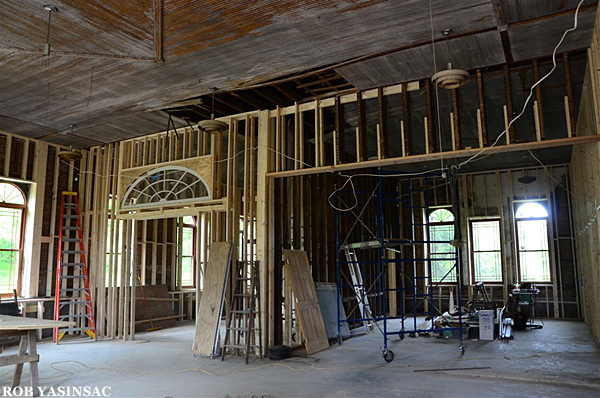 August 16, 2014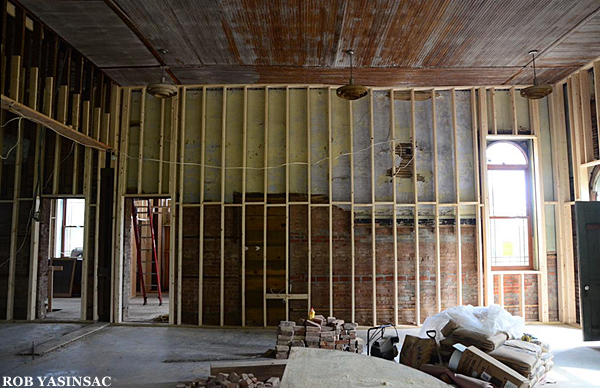 August 16, 2014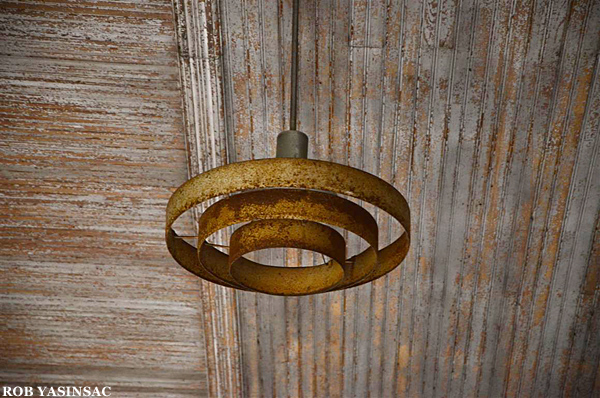 August 16, 2014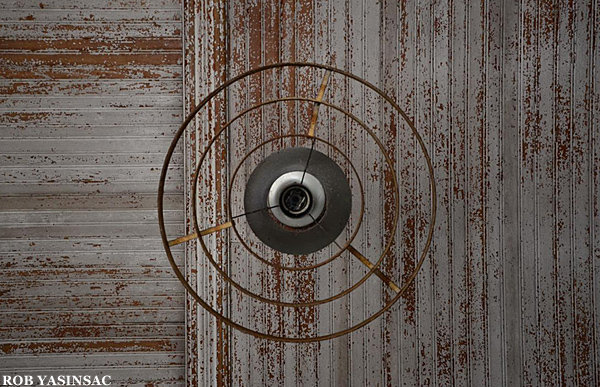 August 16, 2014
I hope this is "to be continued" with some positive results!