Occasionally, but not often enough, I have reported here on my travels outside of the Hudson Valley. Last December I made a trip through Central New York (and I should probably do a post on that trip eventually) but for now I write of one ruin in particular that I believe is worth calling attention to.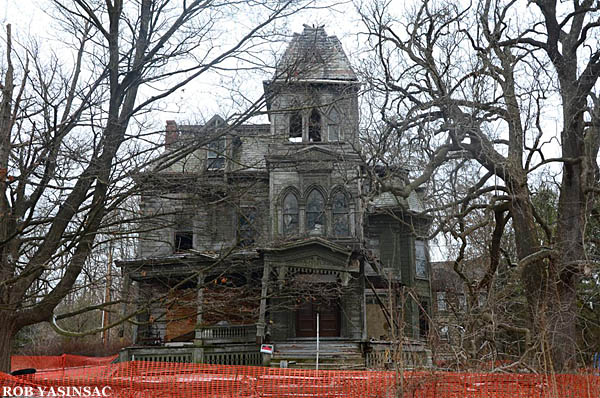 A few years back Wint Aldrich told me to look for the Webster Wagner House in Palatine Bridge (Montgomery County) after I told him I was planning a trip across New York. I missed the house, somehow, on my way into Canajoharie, located on the opposite side of the New York State Thruway and the Mohawk River. In Canajoharie I had my sights set on the former Beech-Nut factory, an old school high on a hill above town, and one of the very few traffic "dummy lights" in the country. This time the Wagner House took priority.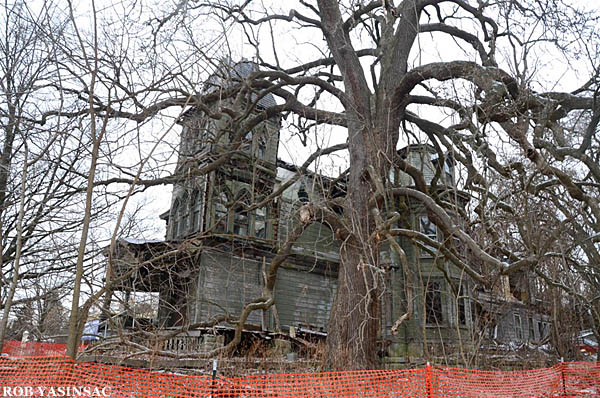 The Wagner House is easily, and sadly, among the most photogenic ruins I have ever seen. With an unpainted finish, a sagging roofline, a half-collapsed porch, Gothic-arch windows and pointed roof dormers, abundant Victorian detailing, a missing exterior wall in the back, and a massive gnarly tree flanking its southeastern corner, it is the haunted house that every fictional version aspires to be.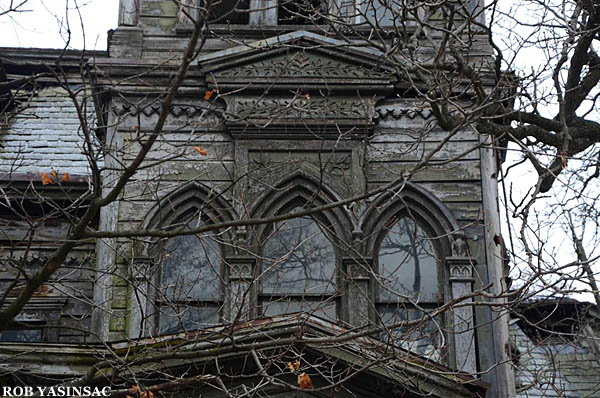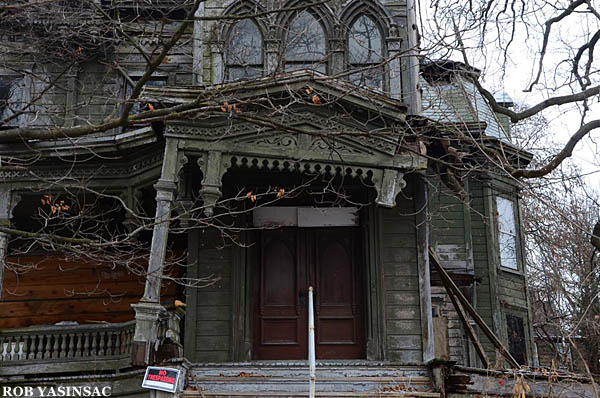 The Wagner House is also condemned. Despite appearances, the house was occupied, partially at least, until fairly recently. The front porch completely collapsed this winter which, combined with the exposed rear addition, large hole in the roof, and bowed south wall, led the Palatine Bridge Code Enforcement Office to issue a demolition permit earlier this month. The current owner wishes to restore the house, but would need to address the obvious poor condition of the house quickly before the village could even consider renovation permits.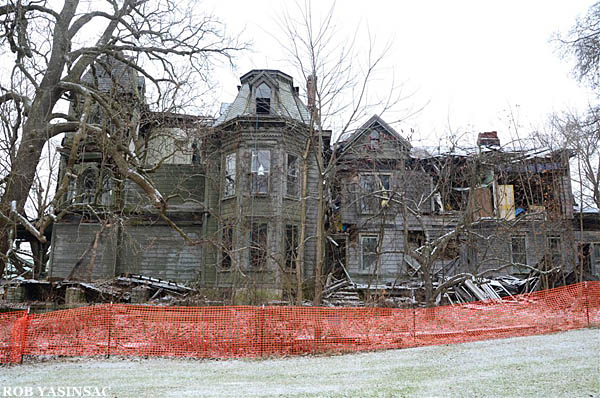 The house was built in 1876 for Palatine Bridge native Webster Wagner, a manufacturer of railroad sleeping cars, as a summer home. Its architect was Horatio Nelson White of Syracuse. The Webster Wagner House was listed on the National Register of Historic Places in 1973.
National Register Document – Text
National Register Document – Photographs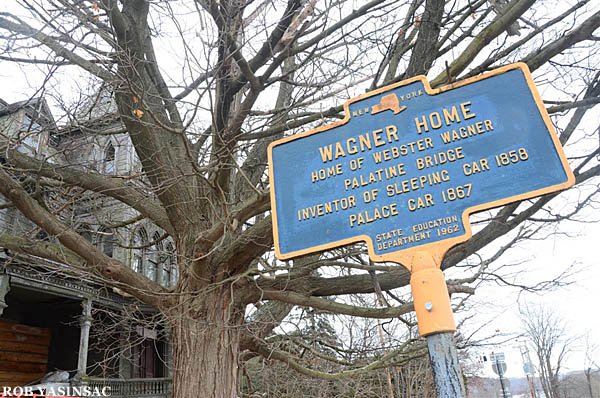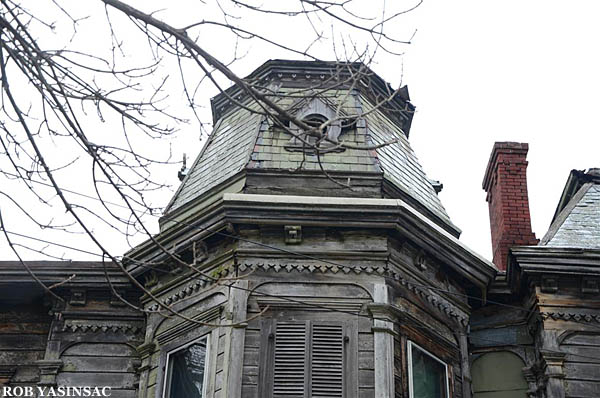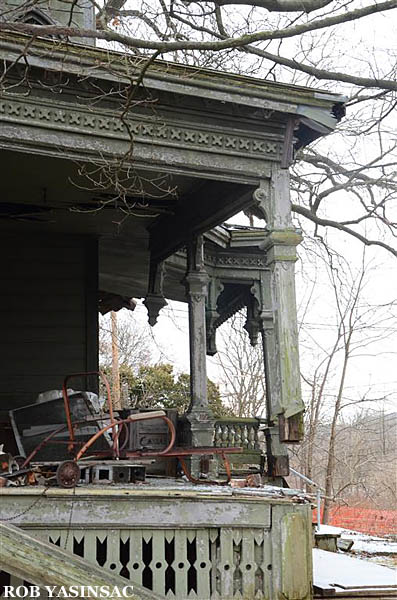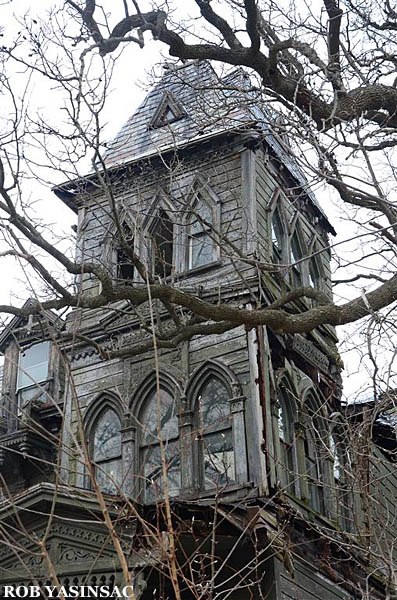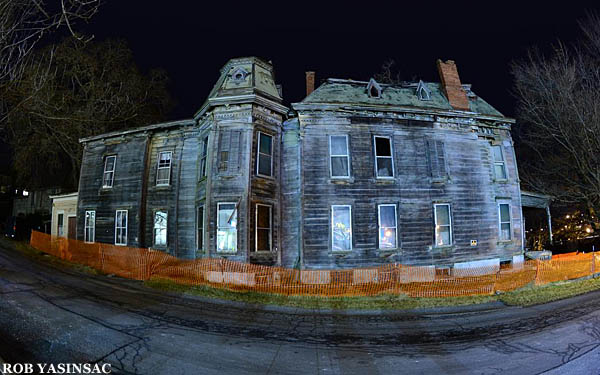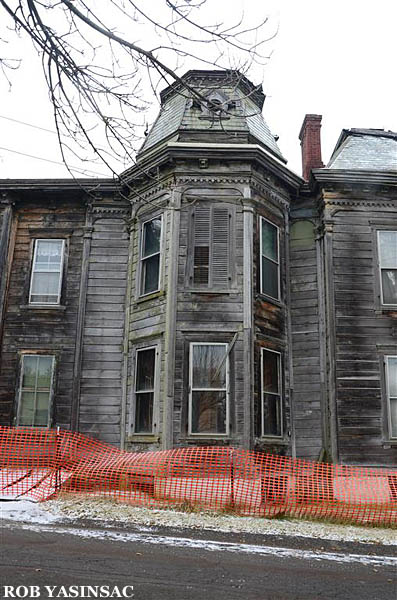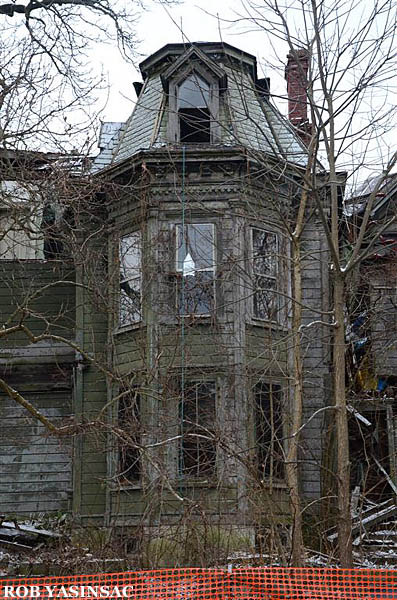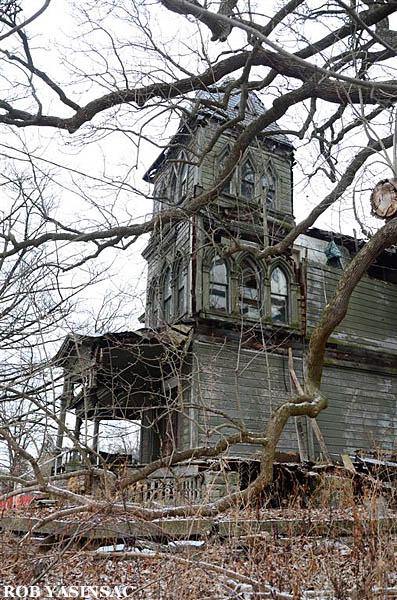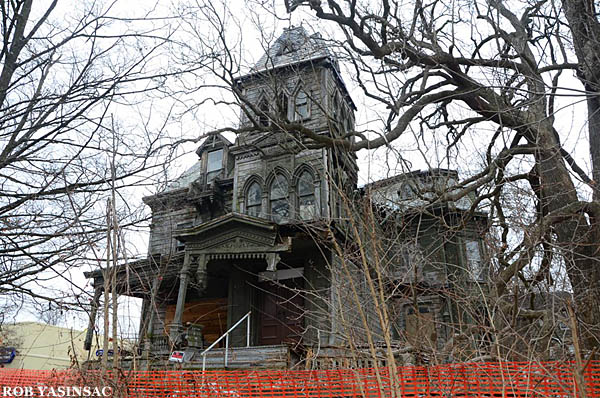 Photographs December 8-9, 2013.