Fishkill's Jackson House was demolished on December 3, 2013, following an executive meeting of the Village Board of Trustees the night before at which the Building Inspector and Mayor James Miccio declared the house to be "unsafe." Although the house is privately owned, by Jackson Crossing, LLC, village taxpayer funds were used to demolish the house. What a nice public gift to the property owner who will no doubt develop the site for their own profit.
The Jackson House was thought to date to 1741, with later additions. For more information, see the Poughkeepsie Journal and the Hudson Valley Reporter.
Matt Kierstead took the following photographs and kindly offered to share them here.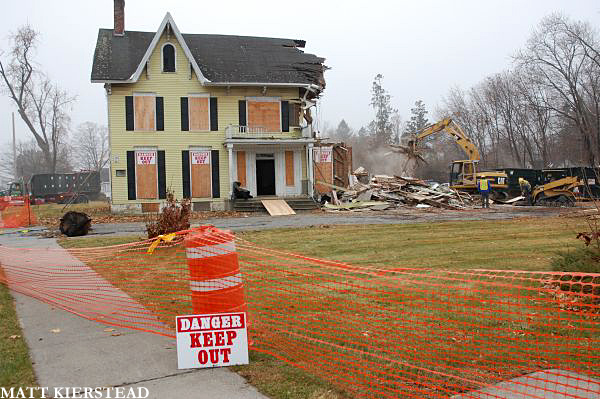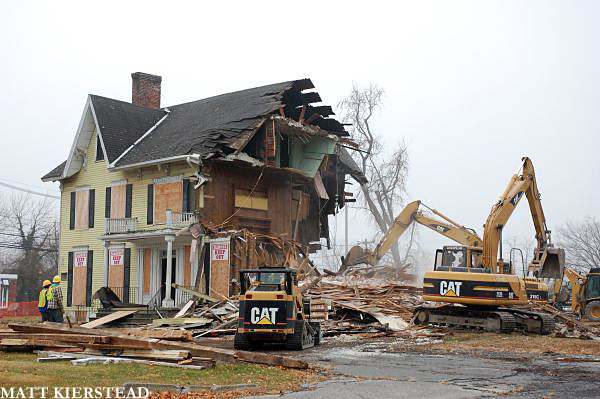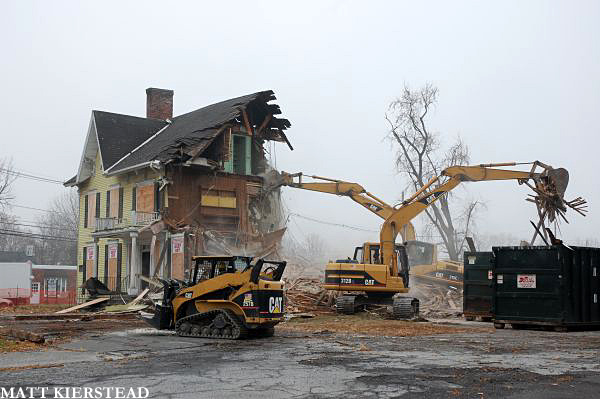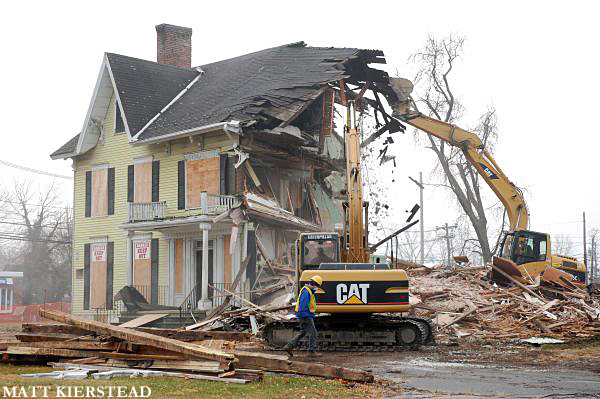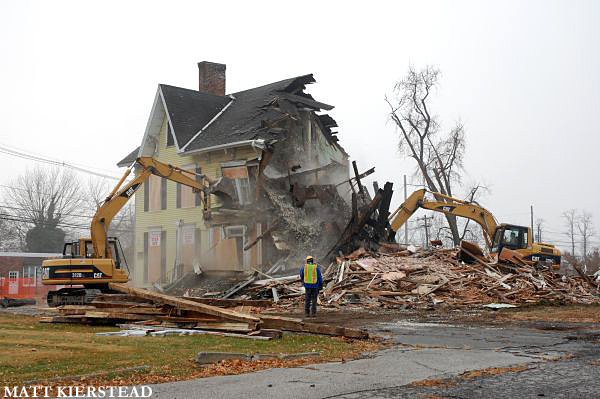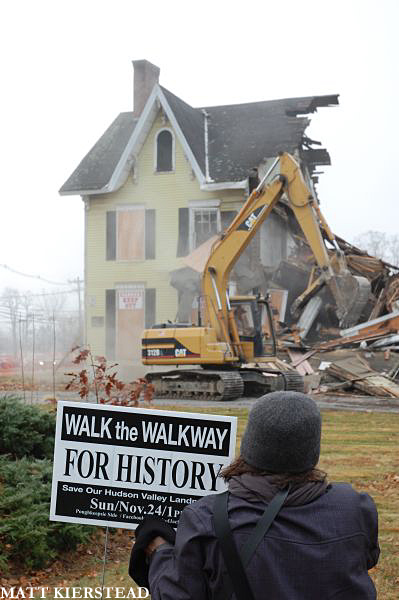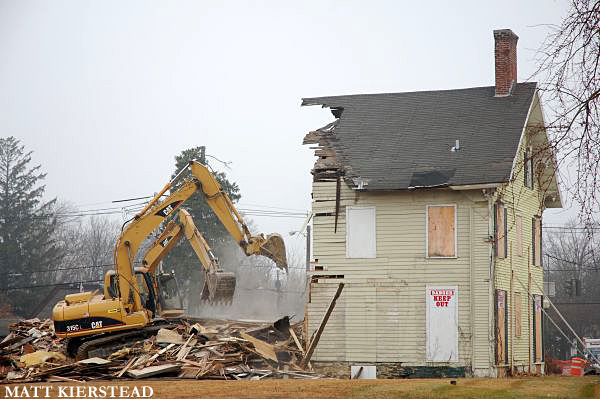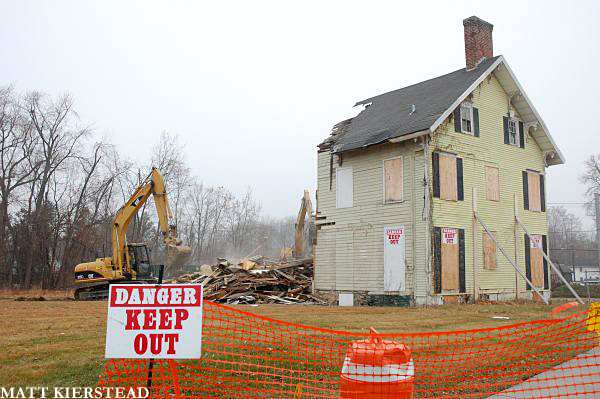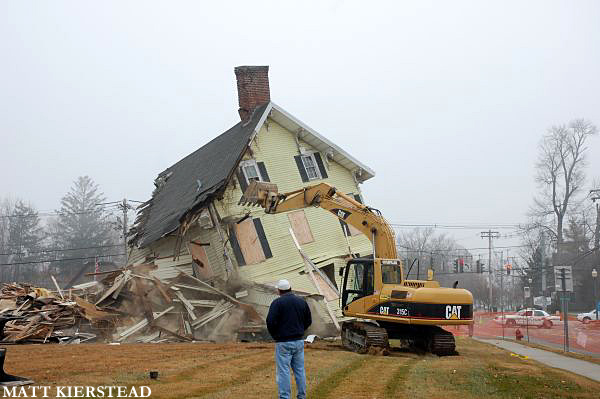 Thank you Matt for the photographs.