A great benefit of having a website like this is the stream of communication received from persons well-connected with our ruins before they were ruins. Occasionally we receive some piece of information or some photograph or two that adds to our knowledge of these not-so-swell documented sites. We've more or less hit the jackpot of previously unknown photographs already, but it was a thrill all the same to receive via email this week an unpublished historic image of a now-lost ruin.
Irvington resident Lou Lustenberger recently sent me the following photograph of the Browning-Green mansion which formerly stood on Tarrytown's Gracemere estate. His father took the photograph in the mid-1960s when the Lustenberger family rented a section of the house. The Lustenbergers moved out of Gracemere in 1967; the photograph was taken no earlier than 1964, as evidenced by a detail on the Cadillac's license plate. (Thanks to Tom Rinaldi for catching that detail!)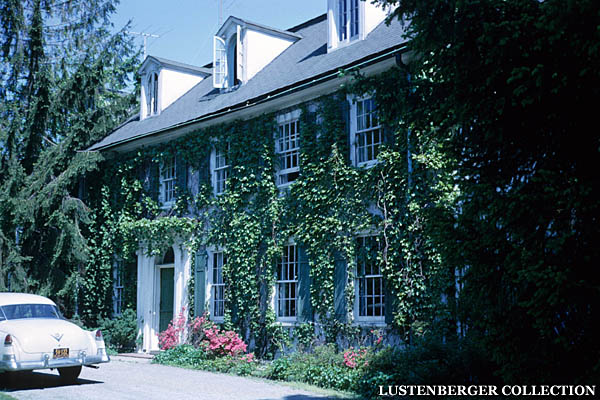 I can't go back in time and take an identical photo and this is the closest angle I can approximate from my archive: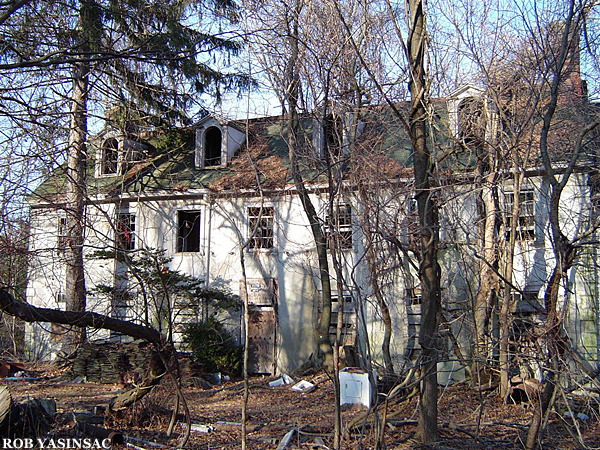 The following photograph was taken from the front driveway.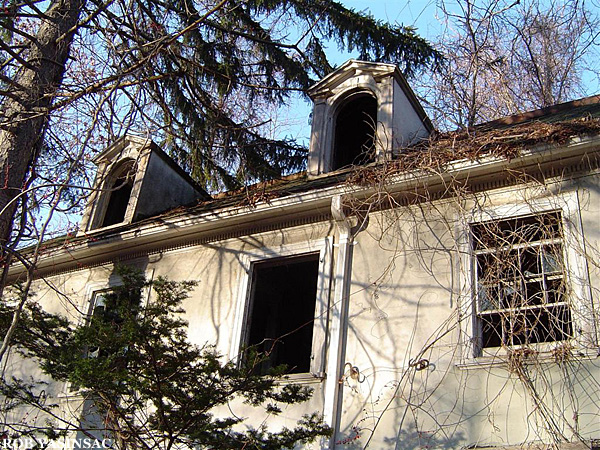 And for the record, here is a closeup of the license plate, which reads:
5V-122
NY WORLD'S FAIR 64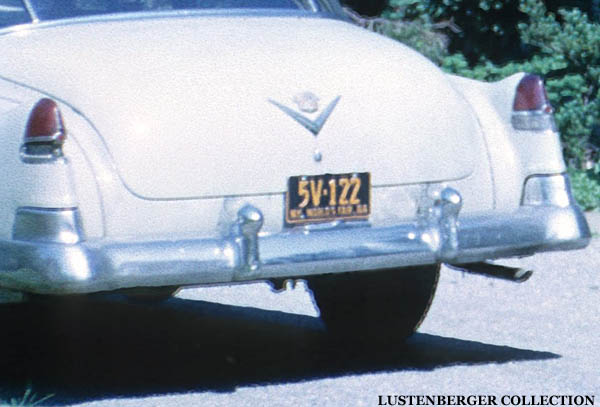 The Gracemere property was actually located within walking-distance from where I grew up, but I didn't find out about the one abandoned house on the former estate until by accident in the winter of 2000. I visited it a few times, but perhaps not as often as I should have, taking its presence near my house for granted. I last photographed the abandoned house in late 2004 and took a set of photographs better than my first go-around which I added to the website. I never caught wind of any plans for the house or the land, and was surprised to find, on a 2007 visit, that an empty lot replaced the home of Adelaide Browning and Stuart Green.
Thank you Mr. Lustenberger for sharing this great photograph.
_____________________________________________
Not only do we occasionally receive good news in the (e)mail but sometimes we read good news about actual buildings. In 2010, the former St. Peter's School in Kingston (bing aerial) burned while undergoing renovation into a day-care center for the children of migrant workers. A blizzard soon thereafter, and a couple of tropical storms the following year or two, further damaged the building. Usually a burned-out building will be condemned and demolished right away, and a structure damaged in storms might be held in limbo for years due to insurance claims. So it was nice to read this morning that St. Peter's School has finally been renovated successfully.