Well, the world didn't end today (not yet) but 2012 was the end of the line for many historic and architecturally significant buildings here in the Hudson Valley.
The Hudson River Valley is designated a National Heritage Area. We encourage visitors to see our nationally-significant historic sites and to stroll and shop on the Main Streets lined with handsome architecture in our picturesque river towns.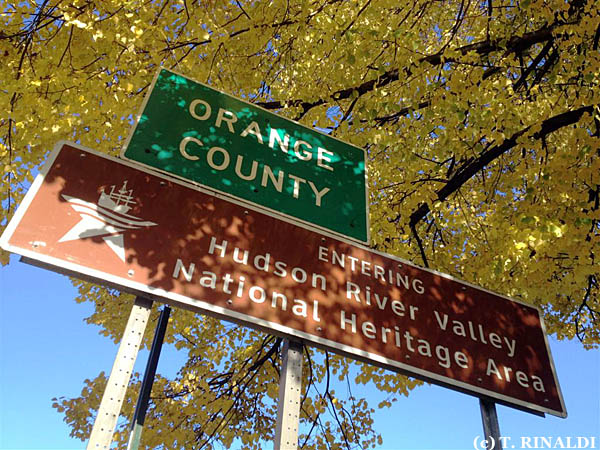 Thanks to Tom Rinaldi for the photograph above and for a few other images below.
Yet, developers and community governments continue to wage battle against our historic buildings. Millions of dollars in public money, and even more from private developers, were spent this year to remove significant buildings from the Hudson River Valley landscape. I cannot help but think how nice it would be if even a percent of some of that money was spent to preserve some of these now-lost structures.
The tale of loss is told year after year at the Hudson Valley Demolition Alert, but the losses seem to sting especially hard this year. The roster of the demolished follows in chronological order.
Mid-19th century brick mansion
Verplanck, NY
Demolition date unknown, but brought to our attention in 2012
A fine old brick mansion near the tip of Verplanck's Point. Abandoned for some time, and then boarded up by 2009. I found its site to be an empty lot in early 2012.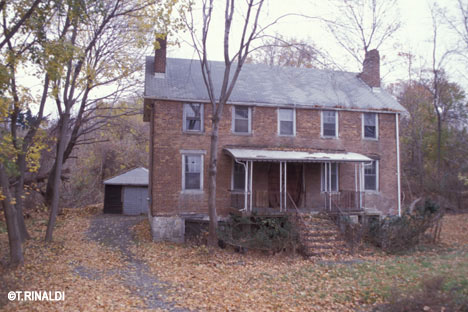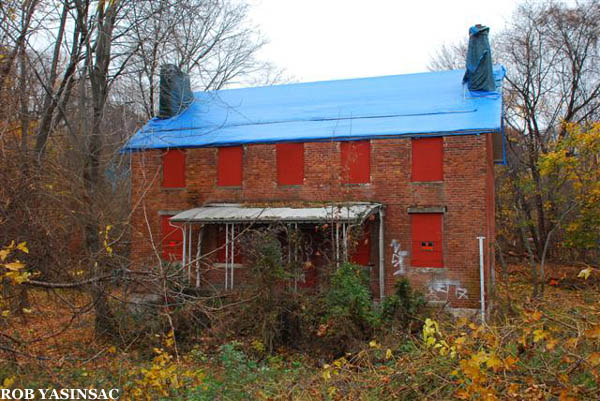 Middle Hope Drive-In Theater
Middle Hope, NY
Demolished Winter 2011/2012
One of the handful of remaining drive-in movie theaters in the Hudson Valley survived with its projection building and speaker poles as well as its screen. Long after it closed in 1987 attempts to revive the Middle Hope Drive-In Theater were not approved, perhaps due to traffic concerns on this busy stretch of narrow road. Yet a huge gas station and food mart opened on the site in 2012 following the demolition of the concession building and screen, which could have been preserved as its site was not occupied by the new construction.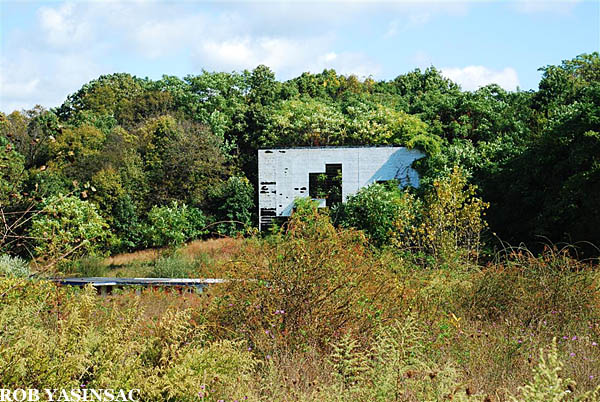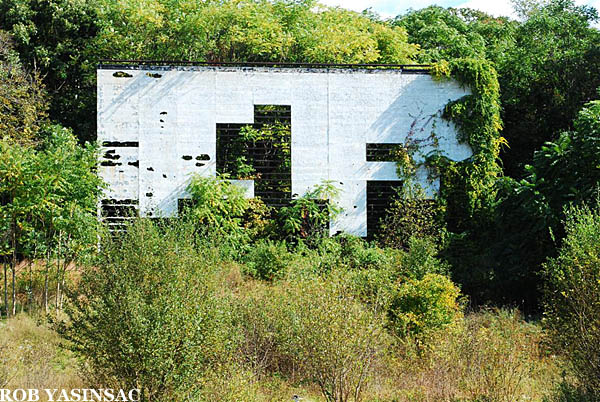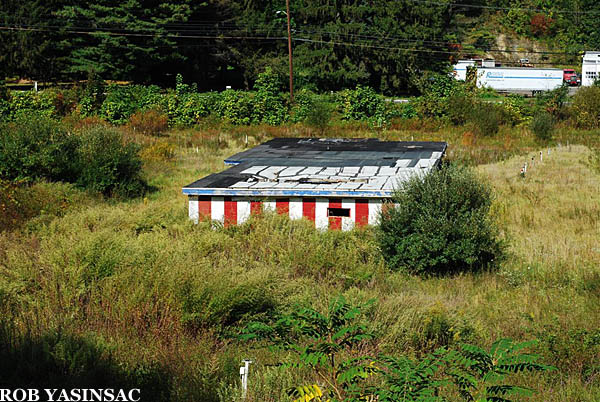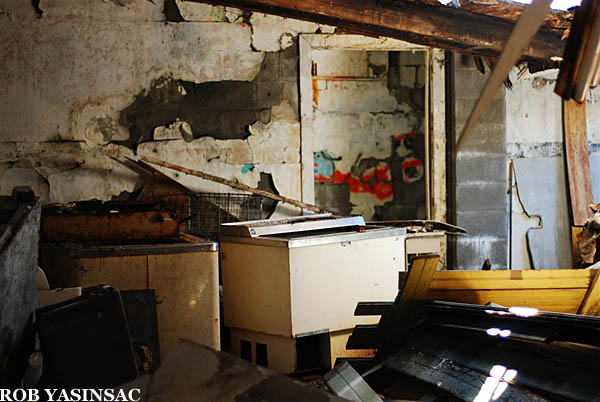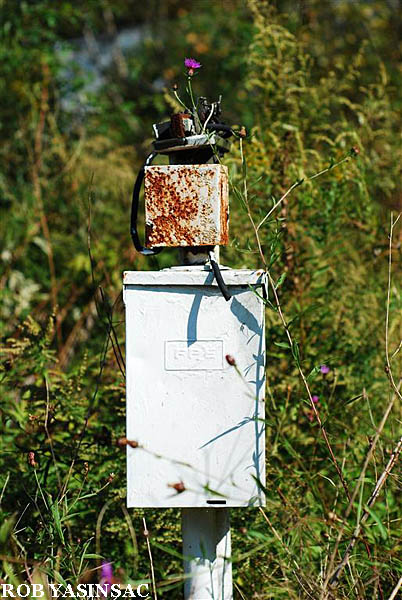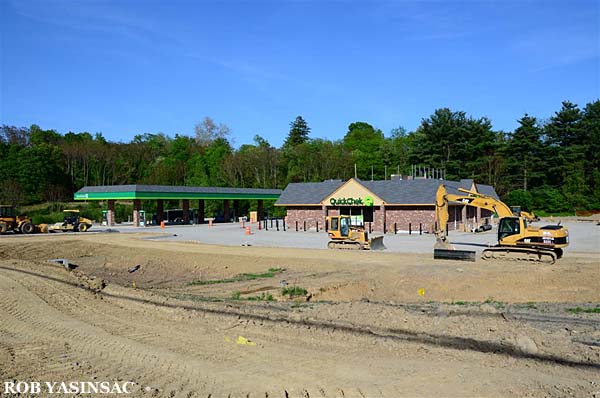 Fresh Air Home, St. John the Divine
Tomkins Cove, NY
Demolished 2011/2012
This Shingle-style building was allowed to decay to the point of collapse. It was entirely demolished in late 2011 or early 2012.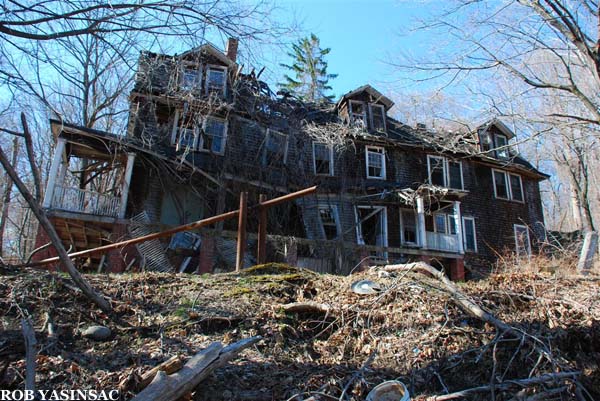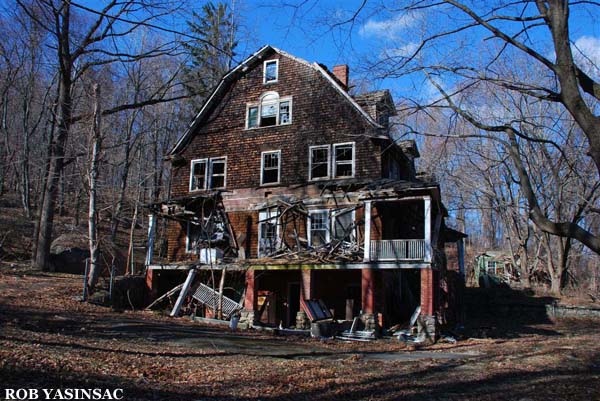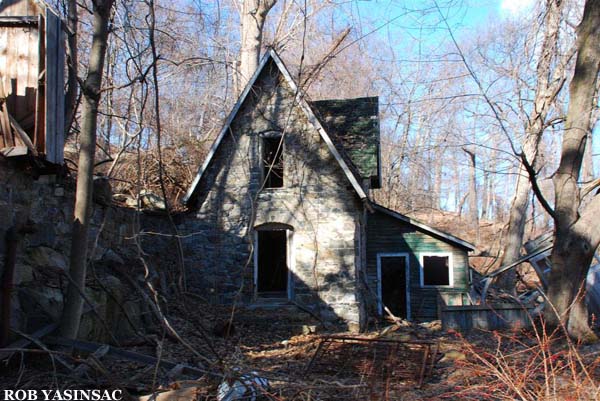 More Fresh Air Home, St. John the Divine
Lebanon Springs Union Free School
New Lebanon, NY
Demolished February 2012
Listed on the National Register of Historic Places and still owned by the New Lebanon School District, the Union Free School was demolished in February 2012. Admitting to not having any engineering knowledge, District Superintendant Karen McGraw nevertheless stressed a fear of the building's collapse as the reason it should be demolished. It is a typical tale when a public or government agency refuses to spend any money for building maintenance, but when it seems like a brick is about to pop loose, there is money available for the building's demolition.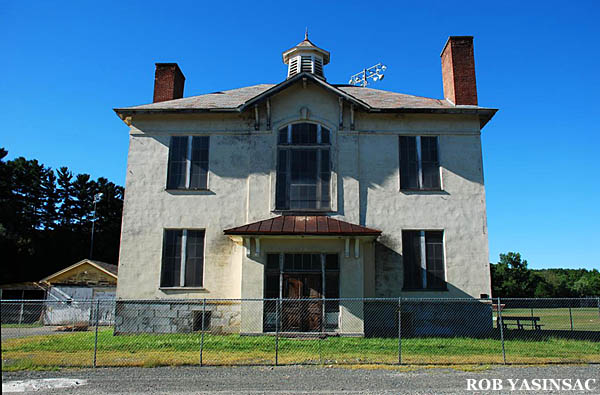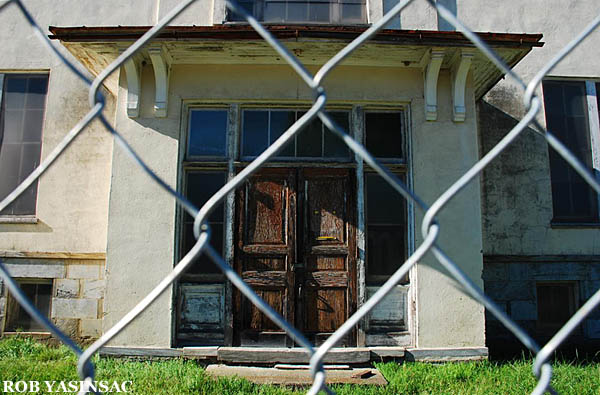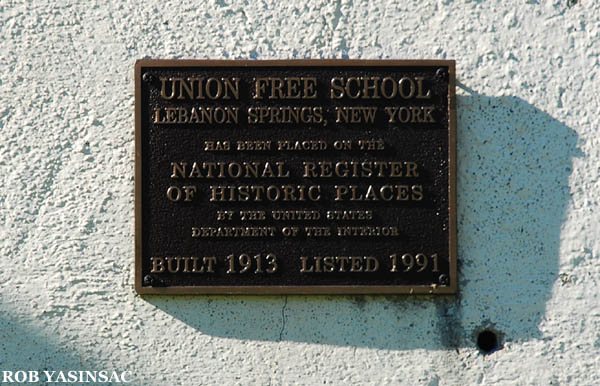 19 Livingston Avenue
Dobbs Ferry, NY
Demolished April 2012
This ca. 1850 mansion recently was the home of the popular restaurant/catering hall known as Rudy's Beau Rivage. Rudy's closed in 2009 and it seemed that a new business, to be known as Windows on the Hudson, would open in the renovated mansion. The renovation project stalled and then it became a demolition site.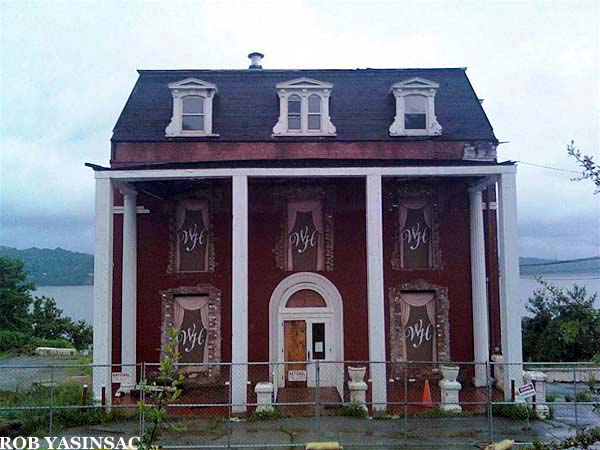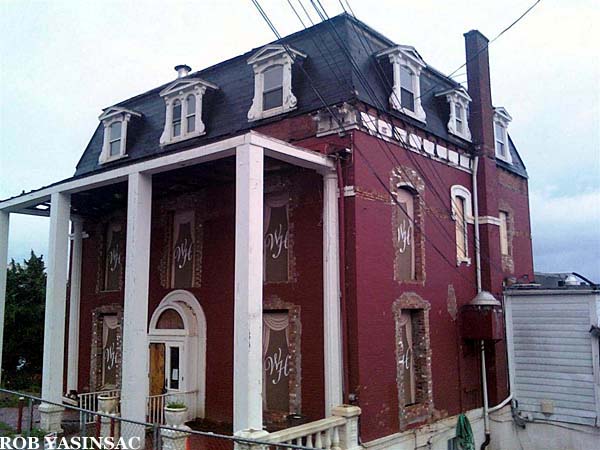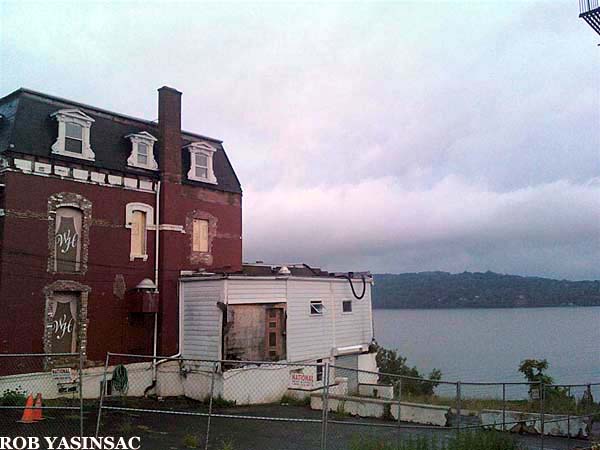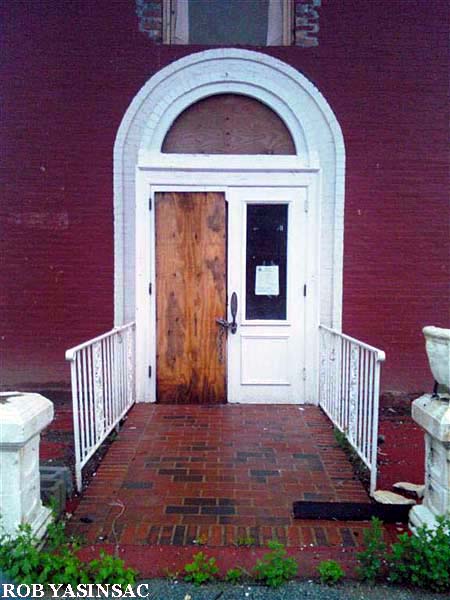 New York Central – Putnam Division Railroad Station
Millwood, NY
Demolished May 9, 2012
Originally built in Briarcliff Manor, this humble yet handsome wooden station was moved a few miles north to the hamlet of Millwood when Walter Law built a new station for his Briarcliff Lodge hotel in the early 1900s. Rendered obsolete when the Putnam Division ceased to operate, the building was abandoned and later was acquired by the owner of the adjacent lumberyard. Given an ultimatum by a Village Task Force to renovate or remove the historic station building, the owners demolished it. Perhaps ownership of the structure could have been transferred to Westchester County, which owns land a short distance away where the building could have been moved to and where it could have housed services for a walking and biking path in place of the former railroad right-of-way. About the same time the Millwood station was demolished, a similarly neglected and perhaps even more-rotted station in Hopewell (Dutchess County) was restored.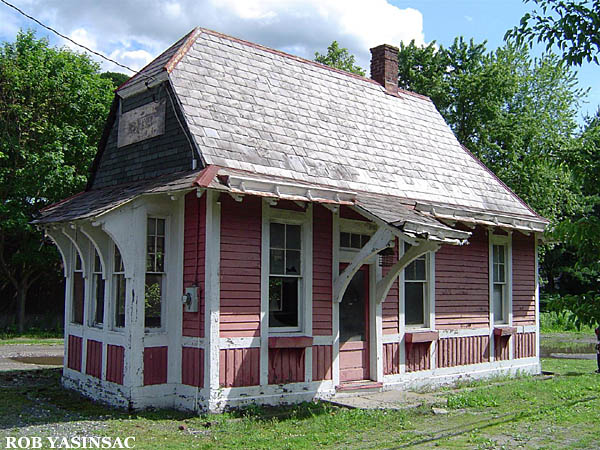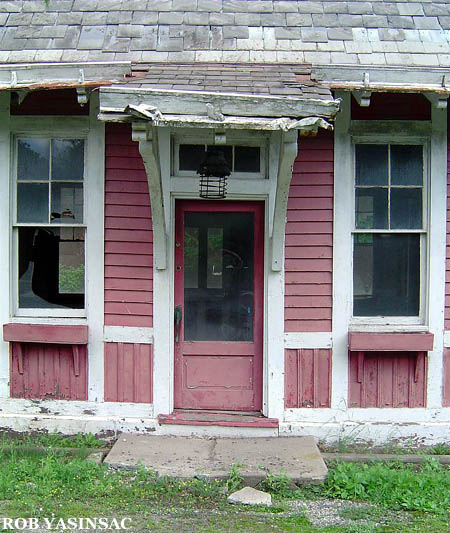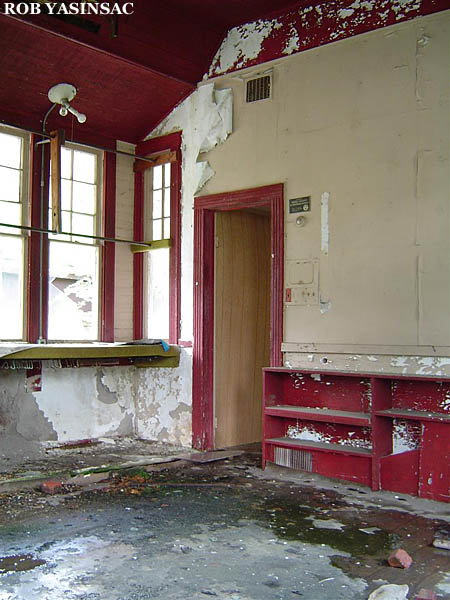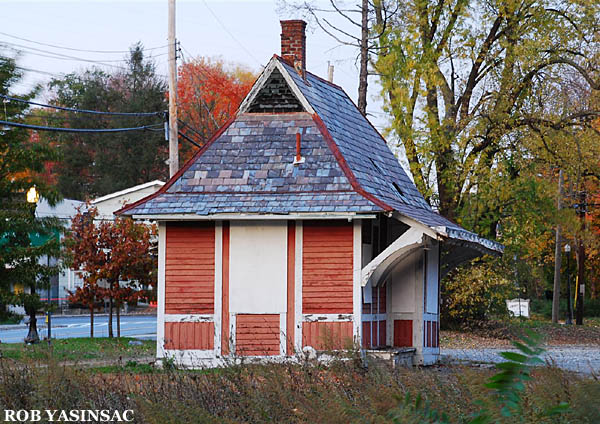 Rock Hill Lodge / Holland Sporting Club
Mohegan Lake, NY
Demolished July 2012
The Rock Hill Lodge was one of Mohegan Lake's summer vacation resorts and later served as the waterfront athletic retreat for a club of New Yorkers of Dutch descent. After club members aged and membership dwindled, the Town of Yorktown acquired the property for passive recreational purposes. Instead of putting the site to public use, the property was closed to the public and the buildings were abandoned. The Town of Yorktown borrowed one-quarter of a million dollars to demolish the Rock Hill Lodge buildings in the summer of 2012. These newly unearthed photographs are from 2005, the year that the Town of Yorktown acquired title to the property and before the buildings fell into disrepair.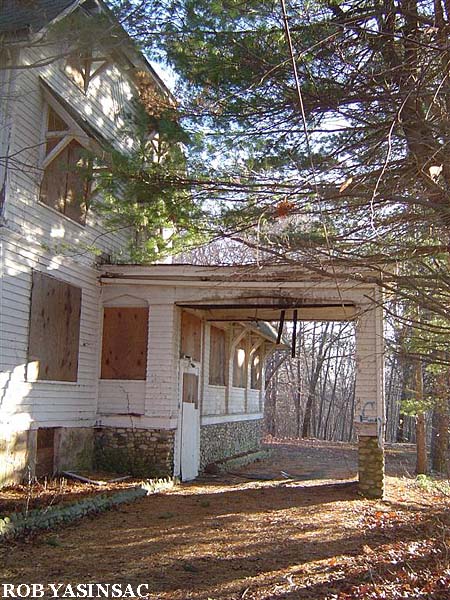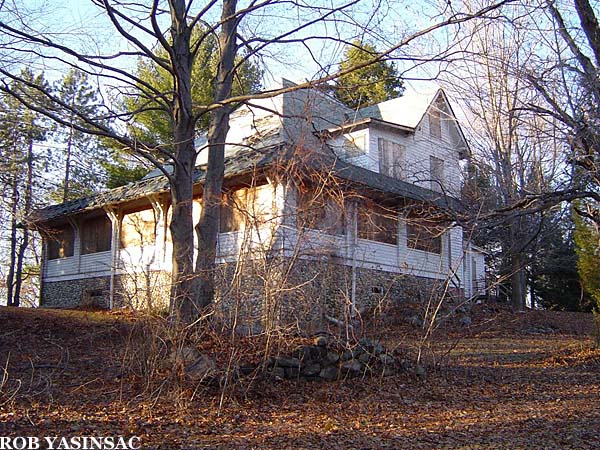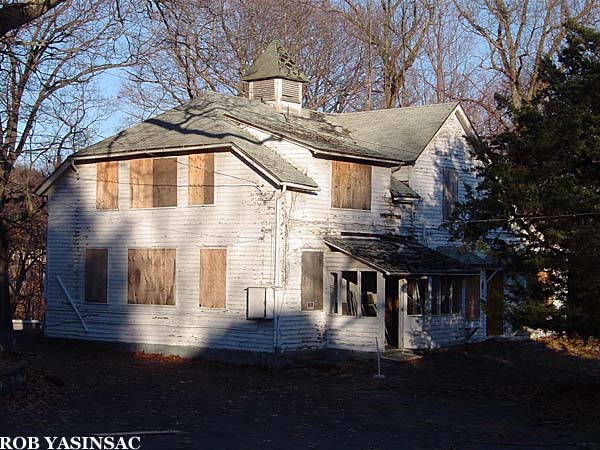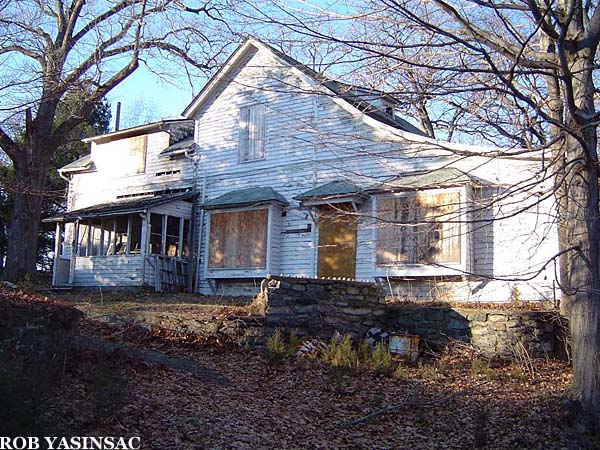 More Holland Sporting Club / Rock Hill Lodge
Kospa Farmhouse
East Greenbush, NY
Burned August 29, 2012
This ancient farmhouse escaped our attention and apparently that of Rensselaer County historians too. Last occupied about 2006, the vacant home, which appears to have suffered few modern intrusions and additions, was burned by three youths in August 2012.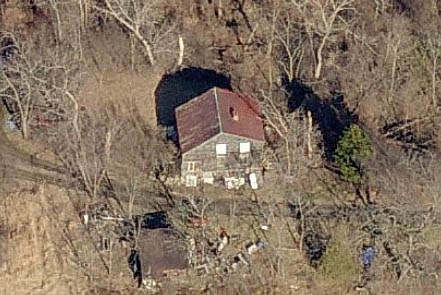 Teaberry Port
West Nyack, NY
Demolished beginning November 2012
Colonial-era houses seemed particularly at risk in 2012. This stone house was owned by the United Water Company which rented it out as a residence until 2005. The house was abandoned and the company would not commit funds to its repair nor allow it to be offered for sale, nor would United Water continue to rent it to individuals or families. Demolition began the day after Thanksgiving.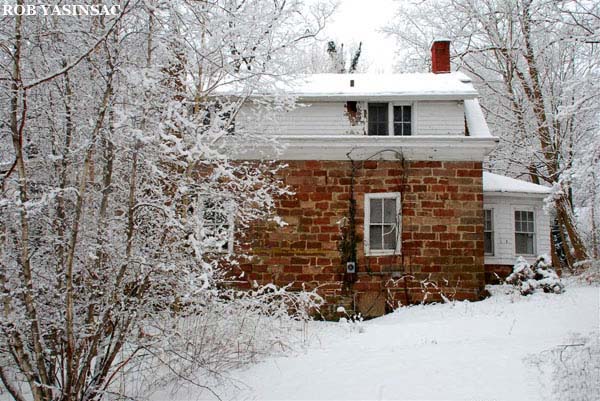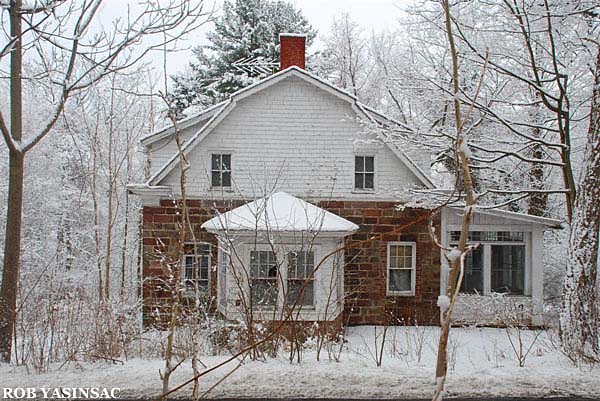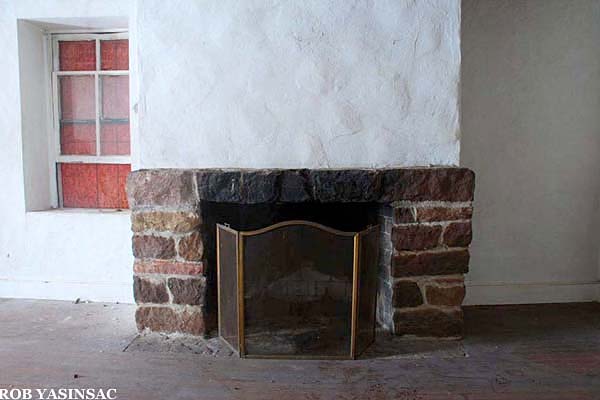 Nathan's Famous Hot Dog Restaurant
Yonkers, NY
Demolished December 2012
Not far from the site of another significant example of vanished roadside Americana, the first Carvel Ice Cream store (demolished in 2009), the third location established by Nathan's Famous Hot Dogs disappeared after closing on Thanksgiving weekend in 2012. I don't know the fate of its amazing green-and-red neon sign but I doubt we will see it reappear above the new hot dog restaurant to be built on this site. Ironically Nathan's was demolished the same week that Tom Rinaldi's book tribute to the vanishing neon signs of New York City was released.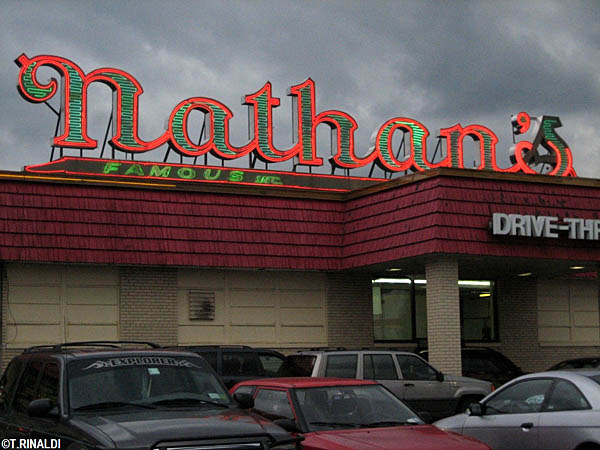 Nelson House Hotel
Poughkeepsie, NY
Demolished November-December 2012
Hudson Valley Magazine (or its readers, rather) voted Dutchess County Executive Marc Molinaro to be the Best Politician in the Hudson Valley. However he has proven himself to be no friend of historic preservation, which is one the things we claim to be proud of here in the Hudson River Valley National Heritage Area. Molinaro seems to have made the demolition the Nelson House Hotel, targeted for demo before, his personal cause. In October Molinaro signed an order that officially condemned the building and then the Dutchess County Legislature voted to spend nearly two million dollars on the demolition of the historic Nelson House. It was gone by mid-December. I wonder where was the outcry that surely would have prevailed in some quarters had a similar amount of money been granted to fix up a county-owned building.
Condemned without any official public documentation to support the claim, the loss of the Nelson House was the nadir of preservation in the Hudson Valley in 2012. It was not for lack of trying as concerned citizens spoke to the Dutchess County Board of Legislators on behalf of the old hotel, but the elected officials entirely ignored and dismissed their input. On accounts like this we wonder if a professional organization devoted to the advocacy of historic preservation in the Hudson Valley would have some impact in protecting future endangered buildings. It is time, long past due but better late than never, for such an organization to form.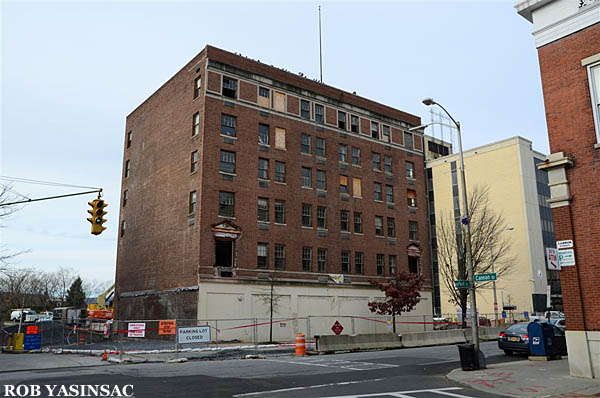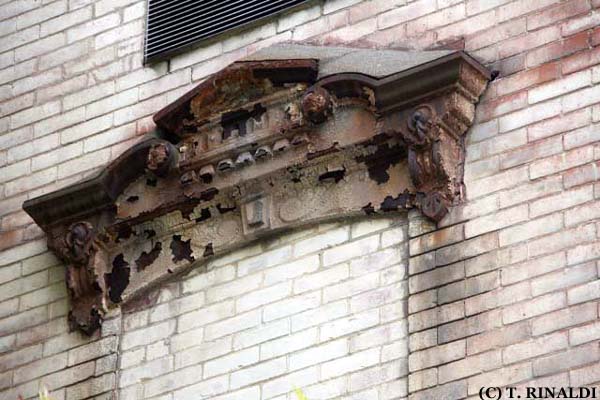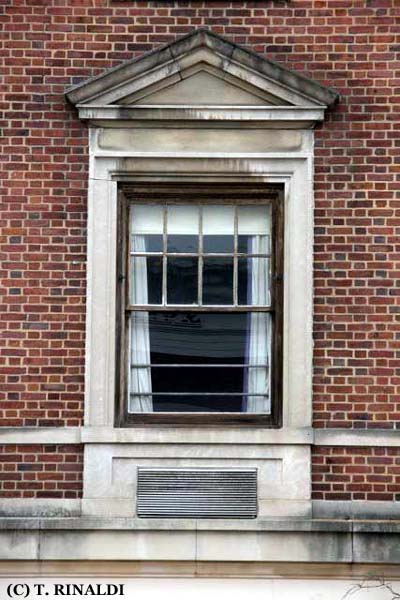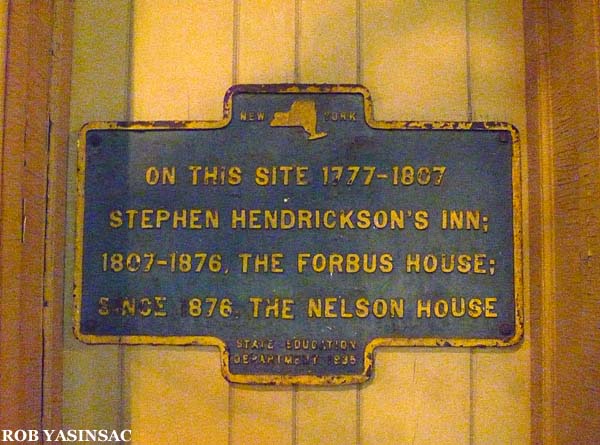 Public School 6
Yonkers, NY
Demolished Beginning December 11, 2012
In the mid-1980s a United States District Court judge ordered the City of Yonkers to integrate its racially-segregated school district by busing students from schools near low-income public housing clustered in the southwestern part of Yonkers to schools throughout the city. The guidelines to implement this plan suggested the closing of a number of schools, including School 6. After two-and-a-half decades of neglect its roof recently began to cave in, and School 6, the target of previous area redevelopment projects, was demolished in December 2012.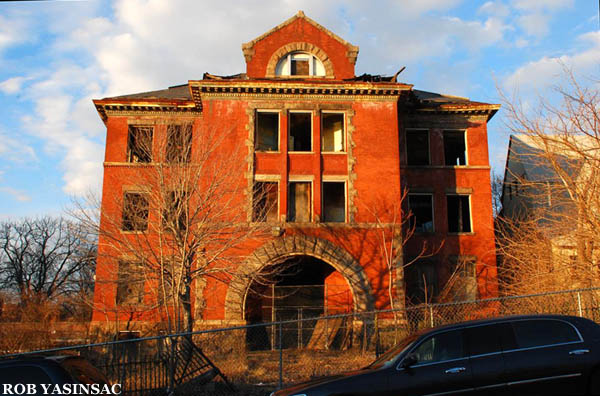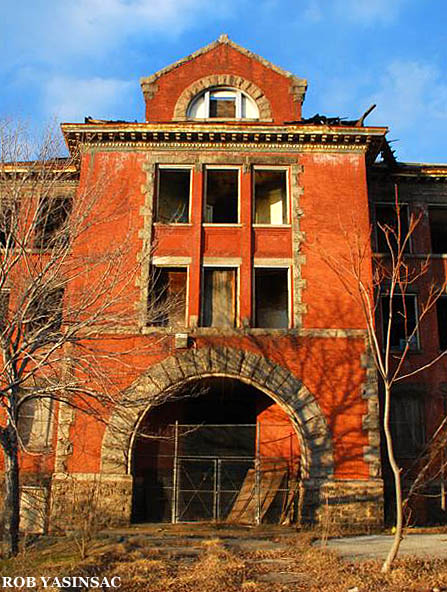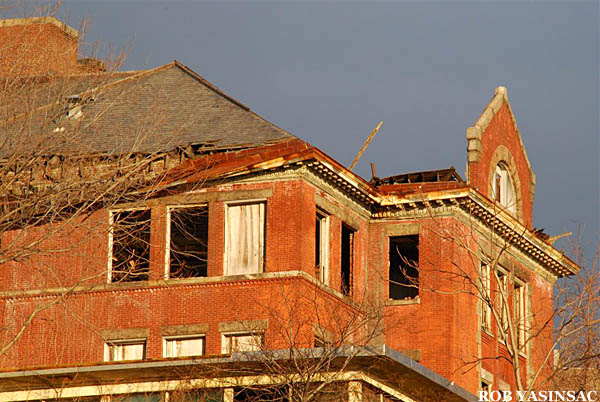 Knapp House
Yorktown, NY
Demolished beginning December 20, 2012
The year isn't over yet, but hopefully I won't have to add to this list in the next ten days. Although the world did not end today as some say the ancient Mayans predicted, the Knapp House is coming down right on schedule. It is believed that the frame of the original mid-1700s house survived as this home was added onto throughout the 18th, 19th and 20th centuries. Demolition began on December 20, 2012 and will continue through the weekend. The Town of Yorktown especially seems to have something against colonial-era homes, as the Yorktown School District razed a beautiful home in the summer of 2011, the Strang-Melbourne house.